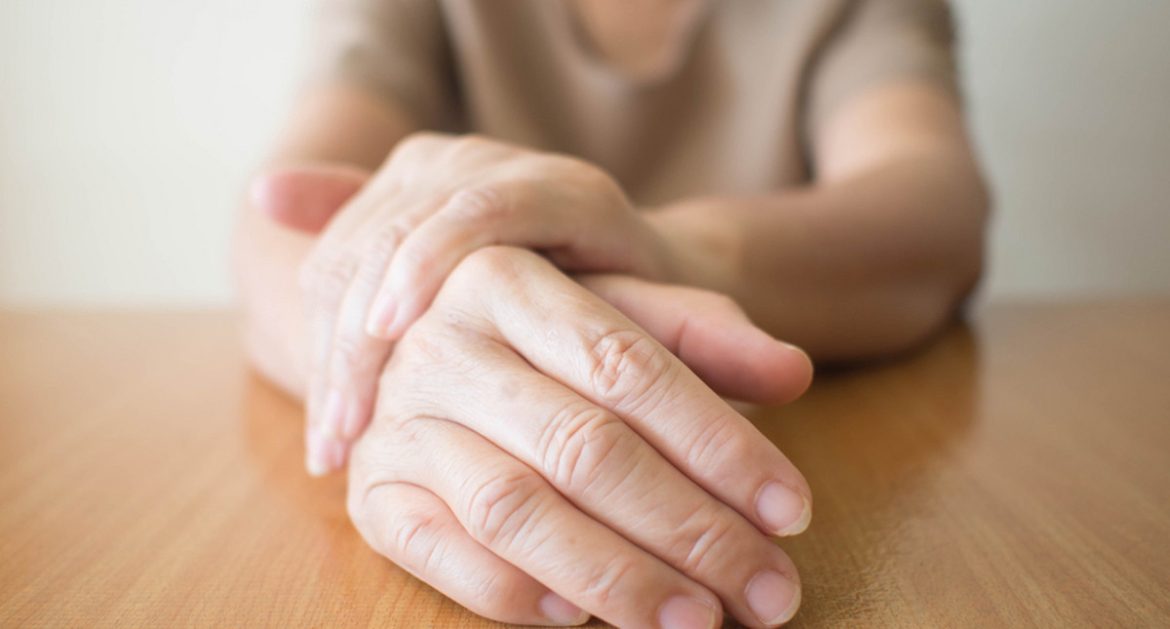 PARKINSON'S DISEASE AND ITS AYURVEDIC TREATMENT
18 Jul, 2023
Posted by admin
INTRODUCTION
Parkinson's disease is a disease in which there occurs deterioration of the brain along with nervous system. It is a progressive disorder whose symptoms start slowly and get severe with time. Tremors are the main symptom of parkinson's disease. However, there are various other symptoms associated with it such as slowed movements, slurred speech, etc. A person can develop difficulty in cognitive functions also.
There has not been found any permanent cure of the disease. But there are some medications which are found to be very beneficial in it. The symptoms get reduced and the quality of life of a person gets improved.
WHAT ARE THE CAUSES OF PARKINSON'S DISEASE?
There has not been found any exact cause of the disease but researchers found it to be occurred due to breakdown of nerve cells present in brain. The nerve cells are known as neurons which produce a chemical messenger called dopamine. Dopamine is important for the proper functioning of brain. If it is not present in optimum amounts, then it can lead to irregular brain activity.
The factors which play a role in its occurrence are:
Having a genetic tendency towards Parkinson's disease
Exposure to certain toxins present in environment
Inflammation of brain known as encephalitis
Repeated head injuries
Certain medications
WHAT ARE THE RISK FACTORS OF PARKINSON'S DISEASE?
Some of the risk factors of Parkinson's disease are:
People above the age of 60 years are at more risk of developing Parkinson's disease
Males are more prone as compared to females
WHAT ARE THE SIGNS AND SYMPTOMS OF PARKINSON'S DISEASE?
Each individual has different symptoms of Parkinson's disease. Following are the common signs and symptoms of parkinson's disease:
Rhythmic shaking of different parts of body known as tremors
Slowed body movements (bradykinesia)
Stiffness in muscles
Stooped body posture
Loss of memory
Problems in balancing body
Difficulty in speaking such as slurred speech
Difficulty in writing
Blinking less than normal
Drooling due to loss of control of facial muscles
Very little or no facial expressions
Difficulty in swallowing food
WHAT ARE THE COMPLICATIONS WHICH ARE ASSOCIATED WITH PARKINSON'S DISEASE?
Following are the complications which are associated with Parkinson's disease:
Urinary incontinence
Low blood pressure
Constipation
Sexual dysfunction
Loss of sense of smell
Restless leg syndrome
Lack of concentration
Sleep problems
Difficulty in thinking
HOW THE DIAGNOSIS OF PARKINSON'S DISEASE IS DONE?
The doctor will do a proper physical examination of the patient. He will examine his body movements and tremors. He will ask signs and symptoms of the disease to the patient and his family. He will take his past medical and genetic history. The doctor will suggest some following tests to the patient:
Blood tests
Genetic testing
CT scan
MRI scan
PET scan
MANAGEMENT OF PARKINSON'S DISEASE WITH THE MEDICATIONS OF CHANDIGARH AYURVED CENTRE
Here are some of the medicines of Chandigarh Ayurved centre which are used for the treatment of Parkinson's disease:
1. Immuno Up Powder
This powder is made up of the composition of pure herbs that is very beneficial in controlling the symptoms of Parkinson's disease. The powder includes Giloy satav, Sutshekhar rasa, Sudhyog tablet, Shwet parpati, Parwal pishti, etc. It is a very useful remedy to cure the voice change, uncontrollable movements during sleep, improve the rigid facial expression, etc.
Recommended Dosage: Take 1 sachet twice daily with normal water.
2. Nerve up tablet
Nerve up tablet is a herbo-mineral tablet and is purely ayurvedic formulation.  CAC Nerve up tablets help in balancing the vata doshas. It reduces kapha dosha, and acts as nervine stimulant. It shows effective results in improving the central nervous system. It contains natural ingredients like shudha kuchala, shudha shilajeet, praval pishti etc. These contains natural vatahar properties and helps in curing vata diseases.
Recommended Dosage: Take one tablet twice daily after meals.
3. Mann Mitra tablet
Mann Mitra tablet is herbal and purely ayurvedic medicine. It is used in Ayurvedic treatment for psychiatric conditions and help to balance all the three doshas of body i.e vata, pitta, kapha. CAC Mann Mitra tablet improves intelligence and speech problems. It is helpful for making the nervous system strong and nerves as well. It contains various herbs like Bala, Vacha, Shankhpushpi, Nagkeshar etc that help you fight insomnia, anxiety, and stress. It works as a antioxidant, anti depressant, immuno booster, anti epileptic and as neuro protective drug.
Recommended Dosage– Take 1 tablet twice a day with normal water.
4. Makar Rasayan Tablet
Makar Rasayan tablet is a herbo-mineral tablet and is purely Ayurvedic formulation. CAC MAKAR RASAYAN tablet help in balancing all the three doshas. It helps to rejuvenate body tissues and act as an immuno modulator. It helps in proper blood circulation. It prevents the skin from dryness. It contains natural ingredients like shudha kuchla, guduchi satva, shudha shilajeet, ras sindoor, praval pishti etc. Herbs and minerals used for the formulation of these tablets show antioxidant, aphrodiasic, analgesic and immuno modulator properties.
Recommended Dosage – Take 1 tablet twice a day with normal water.
5. Sheet Dhara Syrup
This herbal syrup is prepared from ingredients such as ajwain satav, mushak kapoor, peppermint, etc that naturally relieve the symptoms like bloating, blenching, nausea, vomiting, feeling of discomfort, etc. The regular use of this herbal syrup neutralizes the high acid content, reduces
abdominal pain, & cramps that are associated with the appendix patients.
Recommended dosage:  Take half teaspoonful of this syrup in half a cup of water. Drink this mixture twice daily on an empty stomach.
6. Panchasakar Churna
Panchsakar churna is a herbo mineral and purely ayurvedic formulation. It mainly works on your Vata and pitta dosha of your body. It can cure Chronic Constipation and help relieve symptoms of Acidity, indigestion, Belching and colic pain. It acts as a mild Laxative and reduces Bloating. It works very efficiently on a disease named IBS (Irritable bowel syndrome) which is very common nowadays that affects your day to day activities. CAC Panchsakar churna is 100% natural and pure. It is prepared from various herbs like Haritaki, Shunthi, Swaran Patri, Shatapushpa, and Saindhav Lavan that show antioxidant, anti-inflammatory and laxative properties.
Recommended Dosage: Take 1 tablespoon twice daily with normal water.
7. Anu Tail
CAC Anu tail is herbo mineral and purely ayurvedic formulation. It is used for ayurvedic treatment procedure known as Nasya treatment in most of the disease involving Ear, Nose and Throat involving pain. It has Tridosha balancing properties but mainly help to balance your Kapha dosha that cause Headache, running Nose or Sinusitis. It strengthens Ear, Eyes, Nose, Tongue and Throat.
Recommended Dosage:  2 Drops in the nostril twice daily.