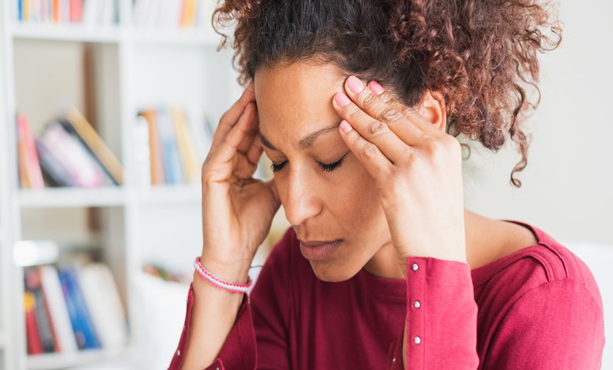 Ayurveda for Migraine
15 Jan, 2022
Posted by admin
Today's lifestyle has become so much hectic that it is affecting everyone's health. Migraine is one such health problem in which there is constant pain in the head. Sometimes the headache is normal and sometimes it can also be caused by a migraine. Nowadays the problem of migraine is also becoming very common among the people. In fact, in the initial stages, people have only a normal headache, but due to constant neglect or not getting proper treatment, this headache gradually takes the form of migraine.
Migraine is a problem for which there is no cure in allopathy. Apart from this, by continuously suppressing this pain by taking headache medicine, many other health problems can also occur.
There is a very effective treatment available in Ayurveda for the treatment of migraine which helps in providing relief without any side effects.
Ayurveda considers food and lifestyle to be the main cause of migraine. Because due to disturbances in the diet, the Vata, Pitta and Kapha doshas inside the body are affected.
Migraine pain
Symptoms of migraine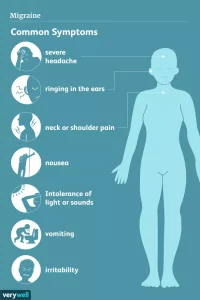 Almost everyone has the problem of headache, but if this problem starts happening regularly then it makes life difficult. Now how to identify whether it is a simple headache or a migraine pain.
There are problems related to vision.
A bright light appears.
Appearance of dark spots in front of the eyes.
Some prick-like feeling in the skin.
Feeling of weakness in the body.
Apart from these symptoms, if there is a problem of dark circles under the eyes, quick temper, irritability and severe pain in the half of the head, then these can also be symptoms of migraine.
Causes of migraine
Talking about the reason for the problem of migraine, there are many reasons for this, due to which health problems like migraine are born.
Family history
Depression
Hormone changes and water loss.
Climate change and vitamin deficiency.
Regular use of allopathic drugs
Excessive alcohol consumption
Menstrual/Menopause
Stay loud
Smoking
Consuming more sweet foods.
Sleep disorder
Ayurvedic Treatment and Panchakarma for migraine
According to Ayurveda, migraine is a health problem which is a disorder caused by the malfunctioning of blood cells of the face and brain. There is a proper treatment for this disorder in Ayurveda. There are such herbal medicines in Ayurveda, whose regular consumption gets rid of the problem of migraine.
Migraine is best treated with Panchakarma therapy of Ayurveda. In migraine, some nerves of the brain get blocked, due to which there is a constant sharp pain and to get rid of this pain, the Shirodhara method of Ayurveda is the best treatment.
CAC SPECIAL MEDICATION FOR MIGRAINE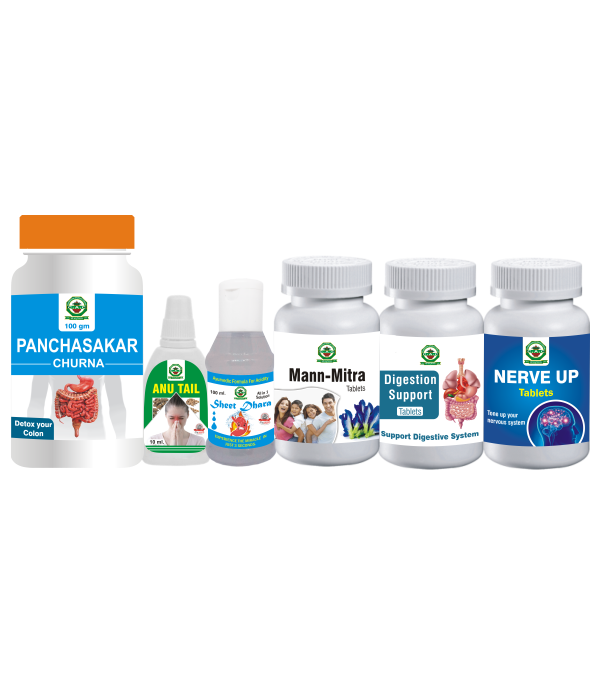 Chandigarh Ayurved Centre made a kit that is purely natural and is free from any side effects.
''Migraine – Go Kit'' is proven to be very effective to cure the migraine in a quick way and without occurring any side effects.
The kit contain the following medications-
All Products Description in Detail
1. Nerve up tablet
CAC Nerve up tablet is a herbo-mineral tablet and is purely ayurvedic formulation.  CAC Nerve up tablets helps in balancing the vata doshas. It reduces kapha dosha, and acts as nervine stimulant. It shows effective results in improving the central nervous system. It contains natural ingredients like shudha kuchala, shudha shilajeet, abhrak bhasma, praval pishti, shankh bhasma etc. This contains natural vatahar properties and helps in curing vata diseases.
Recommended Dosage – Take 1 tablet twice daily with normal water.
2. Panchasakar Churna
This churna is specially made to remove the toxins from the body on a regular basis. This herbal remedy is made up of ingredients such as Haritaki (Terminalia chebula), Swarna patri (Cassia angustifolia), Shatapushpa (Foeniculum vulgare), Shunthi (Zingiber officinale), and Saindhavan lavana (Rock salt). It balances all the doshas and reduces the symptoms of associated diseases.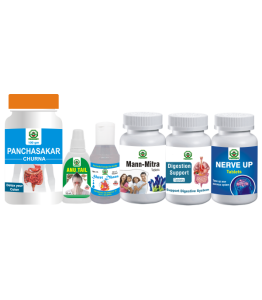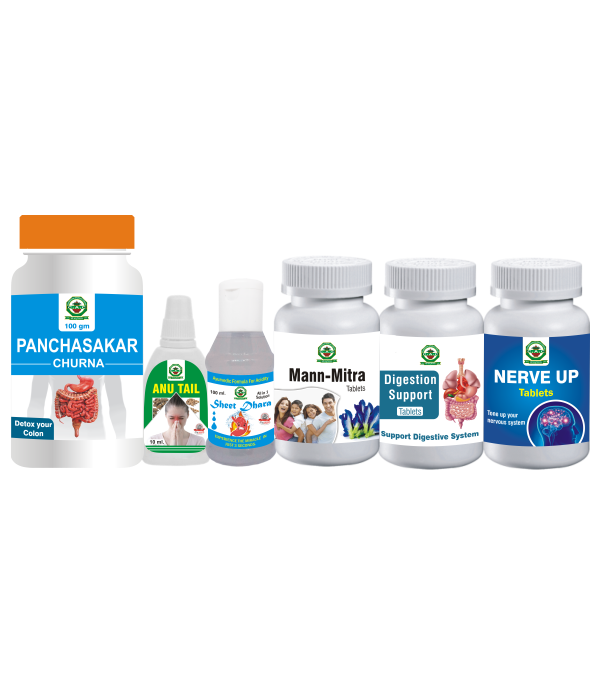 Recommended Dosage – Take 1 tablespoon with Lukewarm water at bedtime.
3. Sheet Dhara Syrup
Sheet Dhara is herbo mineral and purely ayurvedic formulation. It works on all the three doshas of body but mainly act on pitta dosha. It contains Ajwaion, Kapur (camphor) and Mint leaves that help reduce Acidity and burning sensation in chest region with its cooling effects. It relaxes your mind also maintains Bloodpressure. CAC Sheet dhara help in controlling mood swings by which many women are affected nowadays. It also controls burping, nausea and bloating.
Recommended Dosage – Take 1/2 or 1 teaspoon of sheet dhara twice daily empty stomach.
4. Digestion Support tablet
This tablet is unique blend of best digestive herbs like kutaz chal, bilav, dhania, mustak, shankh bhasm, piper mint, and dadim that maintain natural Ph balance in the stomach and aid digestion of all types of food. The herbs present in this control acidity, gas, flatulence and constipation. These all complex problems are root cause of all diseases. If digestive system is proper it leads to proper assimilation of the nutrients in the body.
As per Ayurveda digestive disorders are due to imbalance of Pitta doshas. The Ama formation leads to digestive disorders.
Dosage – 1 tablet twice daily with plain water
5. Mann Mitra tablet
Mann Mitra tablet is herbal and purely ayurvedic medicine. It is used in Ayurvedic treatment for psychiatric conditions and help to balance all the three doshas of body i.e vata, pitta, kapha. CAC Mann Mitra tablet improves intelligence and speech problems. It is helpful for making the nervous system strong and nerves as well. It contains various herbs like Bala, Vacha, Shankhpushpi, Nagkeshar etc that help you fight insomnia, anxiety, and stress.
Recommended Dosage – Take 1 tablet twice daily with normal water.
6. Anu Tail
Anu tail is herbo mineral and purely ayurvedic formulation. It is used for ayurvedic treatment procedure known as Nasya treatment in most of the disease involving Ear, Nose and Throat involving pain. It has Tridosha balancing properties but mainly help to balance your Kapha dosha that cause Headache, running Nose or Sinusitis. It strengthens Ear, Eyes, Nose, Tongue and Throat.
Recommended Dosage – 2 drops twice a day in both nostrils
What is the Panchakarma Treatment of Migraine?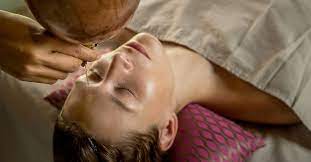 Panchakarma plays an important role in the management of migraine in any stage. The procedures done in the panchakarma provide relaxation to the whole body by removing the excess amount of toxins from the body. Chandigarh Ayurved Centre performed the best therapies to cure the migraine of its root cause by experienced staff under the guidance of Doctors.
The details of therapies are given below –
Nasya – Nasya karma is considered as foremost therapy as Acharya Vagbhatta explained ''Nasa as a Shiro Dwara'' and medicines instilled through the nose, through Shrungataka marma it spreads to siramukhas of murdha, netra, shrotra, kantha etc. and extracts only vaikariki doshas from urdhavajatru without causing any harm to delicate structures of the brain.
Shirodhara – Shirodhara is beneficial in stress reduction and treating mental fatigue. Initiating a soothing effect on the brain cells, the treatment requires a calm flow of medicated oil through peripheral nerves of the skin of the forehead. With the uninterrupted flow of soothing oil, Shirodhara helps in tranquilizing and stabilizing the mind, healing problems like anxiety, insomnia, vertigo, etc.
Shiro Abhyanga– Shiro Abhyanga is a gentle massage on the forehead, head, neck, and shoulders so the oil formulation on these parts of the body takes effect. This therapy gives a calmative effect to the patient and provides relaxation on the whole body.
Healthy Diet and Lifestyle
The patient having migraine should follow the given measures. By adopting some changes in diet and lifestyle the person will surely ease their symptoms. Some of the healthy tips are given below –
Simple yoga practices can go a long way in rectifying the imbalances that cause the onset of migraine attacks. By following specific yoga practices one can alleviate tension, increase oxygen supply to the brain, and reduce the chances of migraine attacks.
Getting enough and good sleep is vital for good migraine control. Deprivation in sleep is closely linked to the frequency and severity of migraine attacks in some patients.
Increase the diet primarily on fruits, vegetables, whole grains, lean protein, and healthy fats (and limiting foods that trigger an attack) is a good way to prevent migraines and/or headaches. Also, don't skip meals. Regular skipping meals make you hungry, which can trigger a migraine.
Poor posture and a sedentary lifestyle can strain your head, neck, and shoulder muscles, leading to a migraine or headache. By making some changes to your posture, it may help reduce the frequency of migraines and tension headaches.
Limit the intake of alcohol, chocolate, aged cheeses, and other foods that can trigger a tension headache or migraine.
Simple yoga practices can go a long way in rectifying the imbalances that cause the onset of migraine attacks. By following specific yoga practices one can alleviate tension, increase oxygen supply to the brain, and reduce the chances of migraine attacks.
YOGA FOR MIGRAINE
The main yoga asanas and pranayama for Migraine are –
Hastapadasana
Setu bandhasana
Adho mukha svanasana
Padmasana
Shishuasana
Shavasana,
Anulomaviloma etc.