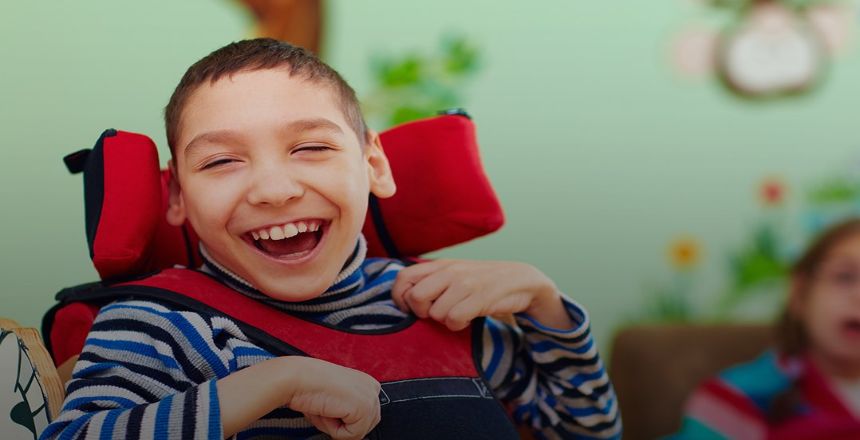 AYURVEDIC TREATMENT FOR AUTISM IN CHILDREN
21 Aug, 2021
Posted by admin
YOU NEED TO KNOW
Autism or autism spectrum disorder  describes neuro developmental disorder . Autism is a disorder that includes  problem with communication  and behavior. Autism is a developmental disability that commonly affects the people's way of  communication , behave, or interaction  with others.
Children with autism  have trouble understanding what other people think and feel. Due to this, they can't express themselves .
Autism  sign and symptoms
Symptoms of autism in children usually noticed in age of 2-3y. Most common sign and symptoms that are seen in children are
Problem with communication, sharing interest , problems
Lack of eye contact
High sensitivity to sound , touch , light
Difficulty in developing relations and maintaining them
Repetitive motions , movements or speech patterns
Don't take interest in playing , sharing, talking  with other people
They prefer to stay alone
Avoid physical contact
Lack of co-ordination
Types of Autism Spectrum Disorder
Types of autism spectrum disorder include
Asperger's syndrome.  In this child is having social problems and very low interest. Children don't have any kind of problem in language as they score average or sometime above average range on tests.
Autistic disorder. This is the disorder what we called autism . In this child have problem with communication, social interactions etc.
Childhood disintegrative disorder. In these children lose some or most of their communication and social skills after 2 years.
Pervasive developmental disorder (PDD or atypical autism). This term is used when child has not complete but some symptoms of autism, like delays in social and communications skills
Causes of Autism
Exact cause for autism isn't clear. Following factor may be  responsible for this .
Prevalence  of Autism is four times more  in boys than in girls.
Autism can  happen in people of any race, ethnicity, or social background.
Fragile X syndrome or genetic mutations
Genetics plays a role in  Autism. As autism  runs in families, so certain combinations of genes may increase a child's risk.
A child with an older parent has a higher risk of autism.
Pregnant women when take certain kind of drugs or chemicals, like consumption of  alcohol  or  anti-seizure medications like valproic acid  then chances of having  autistic children increases.
Other risk factors include maternal metabolic conditions such as diabetes and obesity.
Diagnosis of autism
Physician  may recommend a following  tests for diagnosis of autism,  that include
DNA testing for genetic diseases
behavioral evaluation of child
Visual and audio  tests
Occupational therapy screening
Diagnoses of autism is  made by a team of specialists.
How autism is treated ?
There is no proper treatment or cure for autism but certain therapies and medication help people feel better or relieve in symptoms.
Behavioral therapy
Play therapy
Occupational therapy
Physical therapy
Autism: The ayurvedic viewpoint
According to Ayurveda  ASD is a behavioral abnormality with its roots situated in the defective neuropsychological system. On the basis of clinical presentation of this disorder, this can be co-related with Unmad.
In the concept of unmad,  mansa dosha raja and tam along with tridosha obstructs the manovahi srotas which leads to this disorder of unmad. There is dushti of nine factors is seen in unmad which is similar with autism spectrum disorders.
Manas – mind- i.e total or partial loss of sensory perception
Buddhi—intellect—partially affected—could be irregular a
Samjna Jnana – an aware presence – seen to be lost in their own environment, barring one or more
sensory stimuli.
Bhakti – ability – Avoid  to connect with others
Seela – manners – Avoid socialization  and  follow strict daily routines.
Cheshta – Activities – Repetitive motions , impulsiveness
Achara – learned skills – poor socialization skills, failure to obey orders, loss of healthy habits, etc.
Etiopathology of Unmada involves genetic disturbances, antenatal psychological stress ,Parental genetic makeup ,  Virudha ahara.
 TREATMENT OF AUTISM WITH AYURVEDA
On the Ayurveda treatment of manse disorders is given
 Dhee dhairya atmadi vijnam Manaoushodham param.
There are three main therapeutic system which are promoted by Ayurveda in the treatment of Autism
Spectrum Disorders (Unamada). They're:
Daiva Vyapasraya – This is done to keep away  the  unknown evil powers (environmental forces like microorganisms) and also to secure the mind and the body. various kind of mantra ucharna  , yajna , bali karma are included in this .
Yukti Vyapasraya . This type of treatment is done by  prescribing of medications, therapies, diet, and activities to treat the disease and  maintain the body balance.
Satvavajaya Chikitisa – This involves various kind of therapies for improving  behavioral and spiritual skills and training strategies for the development and maintenance of mental faculties.
Ayurvedic mode of treatment mainly involves
Samshodhan chikitsa – This includes panchakarma procedures by which detoxification of the body is done . Toxins are removed from the body.
Panchakarma procedure  Shirodhara is widely used to treat ASD . Other procedures like nasya , Shiro basti , thalam dharan are also very beneficial in this condition.
Samsmana chikitsa – This involves use of combination of medications . Medicated Herbs include Brahmi , Shankhpushpi , Ashwagandha , indri , jatamansi , Tagar , Sarpgandha etc. are effective .
Medhya rasayan  has been advised in ayurveda to improve functioning of mind.
Yashtimadhu with milk
Shankhpushpi paste
Guduchi swaras
Mandukparni swaras
These are very effective in treating mental disorders and boosts mental strength.
Chandigarh Ayurved Centre provides an 'Autism Care Kit' which is effectively use in improving the functioning  of the nervous system and reduces the symptoms of autism naturally.
This Autism Care Kit contains
Shishu Bharna Rasa
Brodley Syrup
Ashwagandha Tablets
Mann Mitra Tablets
Stress Care Tablets