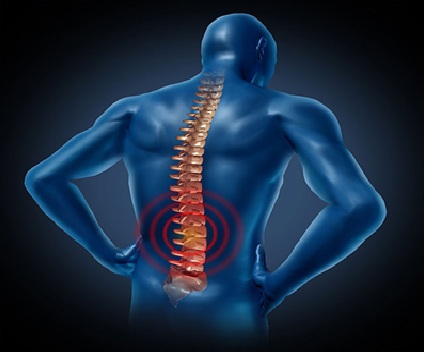 AYURVEDIC TREATMENT FOR SPONDYLOSIS IN KERLA
20 Jan, 2022
Posted by admin
INTRODUCTION:-
Spondylosisdefines the general degeneration of the spine that can occur in joints, discs, and bones of the spine as we age.
Spondylosis is common, but it is generally not serious. Many who have it experience no pain, though it can be painful for some.It is a degenerative condition that may worsen as a person grows older, and can affect any region of the spine.
REGION OF SPINE:-
Cervical — neck
Thoracic — upper, mid-back
Lumbar — low back
Lumbosacral — low back/sacrum
SYMPTOMS :-Several symptoms  appear, it may include:-
Stiffness
Paresthesia
Limited motion
Pain
CAUSE:-
Age – Spondylosis is a normal part of ageing.
Sedentary Lifestyle means no physical activity
Bad food habits
Occupation means having a job that needs heavy lifting or a lot of bending and twisting.
Any kind of injuries or Surgery
Genetic Factors
Being Overweight
DIAGNOSIS:-It may include:-
PHYSICAL EXAMINATION
X-RAY
MRI
CT-SCAN
RISK FACTORS:-
Age
Being overweight or obese
Sedentary lifestyle with little or no exercise
Smoking
Some medical conditions like diabetes, gout, psoriasis, tuberculosis, irritable bowel syndrome (IBS), and Lyme disease
High-impact activities, and repeat occupational trauma
PREVENTION:-
Avoid do these activities that put pressure on the neck.
Avoid lifting heavy weights.
Take short breaks in-between work
Daily calcium intake should be met.
Stay hydrated.
Eat fruits and green leafy vegetables.
Exercise regularly
AYURVEDIC TREATMENT FOR SPONDYLOSIS IN KERLA:-
Spondylosis management is one of the strongest positives of Ayurveda.The main focus of treatment is to restore bone strength and rehydrate them.
In Ayurveda, there are many diseases namely Greevagraham, Viswachi, Grudhrasi, Katigraham etc. which can be linkedto spondylosis .
The symptoms can be attributed to vitiatedVata with rare involvement of Kapha or Pitta, from person to person. The treatment process involved areSnehana and Swedana which helps in relieving the swelling, tenderness and strengthening of paravertebral muscles.
Along with these treatments paravertebral muscle strengthening exercises and regular yoga are equally important to improve spinal flexibility, build strength and endurance. Certain lifestyle changes also required.
AYURVEDIC MEDICATION FOR SPONDYLOSIS:-These formulations used for spondylitis are:-
RASNASAPTAK KASHAYAM
ASHTAVARGAM KASHYAM
PRASARINYADI KASHYAM
DASHMOOLA RASNADI KASHAYAM
DHANADANAYANADI KASHYAM
ASWAGANDHA CHOORNAM
BALARISHTAM
DHANWANTHARAM ARISHTAM
ASWAGANDHA ARISHTAM
PRASARINYADI THAILAM
EKANGVEER RAS
ERAND PAK
PANCHKARMA THEREPIES FOR SPONDYLOSIS:-
ROOKSHA SWEDAN
CHOORNA PINDA SWEDAM
PATRA PINDA SWEDAN
KAYASEKA
GREEVA VASTI
KATI VASTI
MERUDANDA VASTI
MAATRA VASTI
NIROOHA VASTI
VAITHARANA VASTI
TAILDHARA
HOME REMEDIES FOR SPONDYLOSIS:-
Because of the strong anti-inflammatory properties, the below mentioned herbs and superfoods can act as the best medicines to manage the Spondylosis condition.
Castor Oil:- This helps cleansing ama (toxins) and balancing vata.It can use both way orally and local application. It is very effective remedy for spondylosis patients.
Garlic:-Eat  raw garlic buds on an empty stomach each morning with water. Also use by  heat 2 to 3 crushed garlic cloves in a pan with any kind of vegetable oil. Use it to massage the painful area for 5 to 10 minutes. Also follow this with a warm bath. Do this 2 times daily.
Turmeric:-Consume turmeric powder in a glass of milk. Heat it on low heat for 5 minutes. Drink it 2 times daily.It is very helpful remedy and turmeric also has anti-inflammatory or antioxidant properties.
Sesame Seeds:-Apply warm sesame oil on the affected area and massage for ten minutes. Then apply a hot compress on the painful area. It reduceinflammation. It improve vertebra health.
Ginger:-Drink ginger tea twice  a day. It remove muscle soreness and tenderness. Ginger can help to relieve joint pain and reduce inflammation.
Cayenne Pepper:-Cayenne pepper powder mix with 2 tablespoons of lukewarm olive oil. Apply it on the painful area. Cover it with a cloth and. Do thisdaily.It has a capsaicin chemical that relieves pain.
Exercise:-One of the major causes of spondylosis is lack of physical activity. It can reduce pain and stiffness around  neck and shoulders by incorporating regular physical exercise into lifestyle.
Rotate  head in both clockwise and anti -clockwise directions, and do neck side to side from one shoulder to the other. Do this for 10 minutes 2 or 3 times daily. It will help to relieve the pain in  neck and back.
ASANAS FOR SPONDYLOSIS:-
BHUJANGASANA (Cobra Pose)
ARDHA MATSYENDRASANA (Sitting Half-Spinal Twist)
DHANURASANA (Bow Pose)
MARJARASANA (Cat Pose)
SETU BANDHASANA (Bridge Pose)
MATSYASANA (Fish Pose)
AYURVEDIC OIL GOOD FOR SPONDYLOISIS:-
ERAND TAIL
BALA TAIL
MAHANARYAN TAIL
RASNA TAIL
KARPURADI TAIL
DHANWANTRAM TAIL
MURIVENNA TAIL
AYURVEDIC HEBS USED FOR SPONDYLOSIS:-
LASHUN
GILOY
ASHWGANDHA
SONTH
GUGGUL
NIRGUNDI
DEODAR
SHILAJEET
MARICH
PIPPALI
CAC SPECIAL MEDICATION FOR SPONDYLOSIS:-
PAIN-O-KILL OIL
PAIN-O-KILL SYRUP
TRIKATU SYRUP
VATA BALANCE
RASAYAN VATI
NERVE UP TABLET