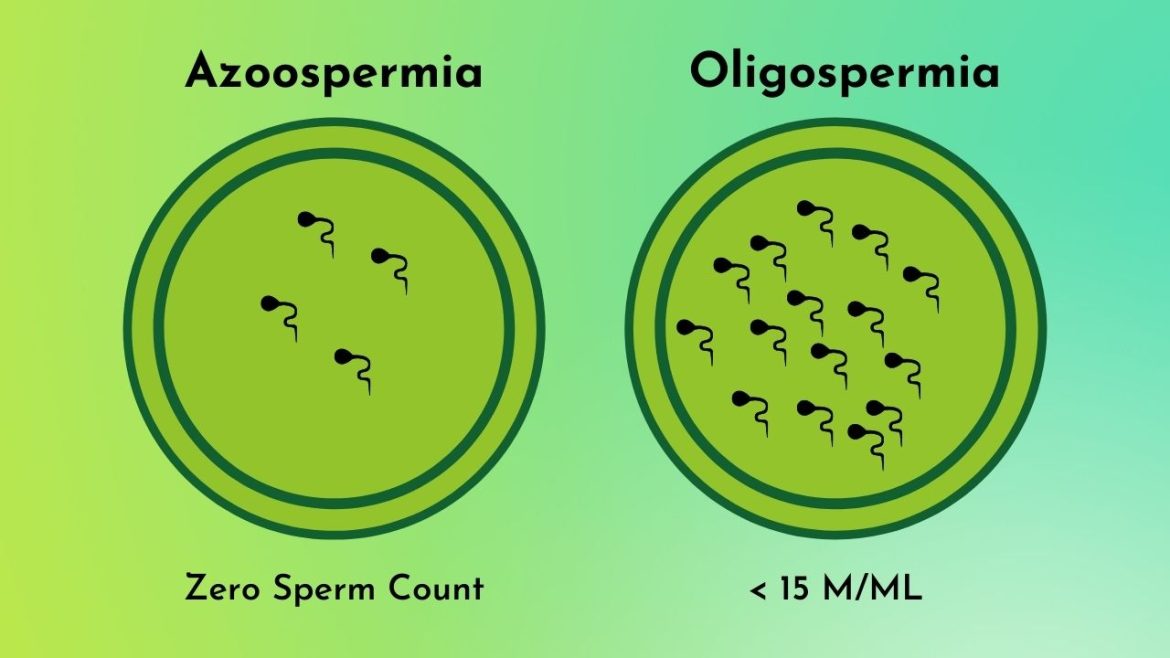 AZOOSPERMIA – HERBAL TREATMENT
12 Jul, 2023
Posted by admin
Azoospermia is a common cause of infertility in men where the number of sperm in semen of a male is reduced to zero. Also, if the number the of sperm cells in semen is reduced it is known as oligospermia. And in both these cases the person is unable to have a normal pregnancy.
CAUSE OF AZOOSPERMIA
Azoospermia can be categorized into two major categories:
Obstructive Azoospermia – Here the sperm is usually produced inside the testicle but is unable to appear in semen due to some obstruction in the pathway for sperm.
Non-Obstructive Azoospermia – In this type the tubes have no obstruction but the sperm production is not happening. The sperm production is either very low or nil.
SYMPTOMS OF AZOOSPERMIA
There are no specific symptoms as the male can appear perfectly healthy in this condition and thus sometimes it is difficult for the patient to recognize that he is suffering from this disease.
The problem of azoospermia is not very common. Only 1% of the entire male population is affected by this problem although there has been observed a rising trend of the male infertility all over the world. Absence of sperm prohibits natural conception.
HEALTH  RECOMMENDATIONS FOR AZOOSPERMIA
To increase sperm deficiency or increase sperm quality, you should adopt such lifestyle: –
Do not eat without digesting the previous meal.
Do not exercise too much.
Don't be angry, afraid, worry early.
Do not sleep during the day
Do not eat excessively.
To decrease sperm or increase sperm quality, you have to keep these things in mind: –
Practice meditation and yoga daily.
Must have fresh and light hot food.
Eat slowly in a quiet place with a calm, positive and happy mind.
Eat three to four times.
Do not skip meals at any time, and avoid excessive food
Fasting once a week.
Leave 1 / 3rd / 1 / 4th part of the stomach empty.
Chew the food properly and eat slowly.
Walk 3-5 minutes after taking food.
Wake up before sunrise [5:30 – 6:30 am].
Clean the teeth twice daily.
Do Jivah daily.
Take a walk after taking food.
Get proper sleep at night [9-10 PM].
YOGA  ASANA
Yoga Pranayama and Meditation: Bhastrika, Kapalabhanti, Bahutapranayam, Anulom Antonyam, Bhramari, Udgith, Ujjayi, Pranava chanting.
Asanas: Gomukhasana, Bajrasana, Candrasana, Paschimottanasana, Halasana, Sarvangasana.
HOW AYURVEDA HELPS?
Azoospermia according to ayurveda is associated with beejopghata. Vata is the main dosha which gets aggravated  and further involves pitta dosha and kaph dosha.  The aggravation of vata dosha causes obstruction in the shukravaha strotas and thus resulting in the depletion of shukra dhatu. The herbal remedies and panchkarma procedures will balance out the vata dosha and provide with nourishment to the reproductive parts. They help in increasing the sperm count and thus managing the infertility.
AZOOSPERMIA CARE KIT
CAC Azoospermia Care kit is purely herbal and ayurvedic formulation that has shown quite effective results in treatment of Azoospermia condition. The kit contain medication with anti-inflammatory, antioxidant and rejuvenating properties and also helps to pacify the vitiated doshas in the body. The kit contain:
Men Power Plus Tablet
Detox Premium Powder
Nerve Up Tablet
Triphala syrup
Rasayan Vati
Shilajit Satva
Active Plus Tablet
All products description in details:
1) Detox Premium Powder:
Detox premium powder is a herbo-mineral preparation that contains parwal pishti, giloy satv, shukta pishti, tal sindoor, gandhak rasayan, moti pishti, etc. These ingredients in combination deal with the azoospermia condition & remove toxins out from the body. It will deal with the painful urination, pelvic pain, muscle loss, enlarged breasts, etc.
Recommended dosage: Take 1 sachet twice daily with normal water.
2) Triphala Syrup:
Triphala syrup is a pure herbal formula that contains ingredients such as Amalaki (Emblica officinalis), Haritaki (Terminalia chebula), & Bibhitaki (Terminalia bellirica). These ingredients in combination show antioxidant, anti-inflammatory, analgesic, & immuno-modulator properties. It is beneficial for dealing with the signs & symptoms related to azoospermia patients.
Recommended dosage: Take 2 teaspoonful twice daily.
3) Men Power Plus:
Mostly at one age men may suffer from low self-esteem and become negative. This also occurs because they are facing problems in their sexual life. There might be early ejaculation and erectile dysfunction. A feeling of inferiority also occurs and they feel hesitate to visit a doctor or discuss this problem. It also affects their relationship and leads to fighting, divorce, loss of self-confidence, the stress in their personal life.
Recommended Dosage: Take 1 tablet twice daily.
4) Nerve up tablet:
These tablets are pure ayurvedic formulation. Nerve up tablets help in balancing the vata doshas and kapha dosha. It acts as nervine stimulant. It shows effective results in improving the central nervous system. It contains natural ingredients like shudha kuchala, shudha shilajeet,  praval pishti, shankh bhasma etc. This tablet also helps in Azoospermia.
Recommended Dosage– Take 1 tablet twice daily.
5) Active Plus Tablet:
CAC active plus Tablet is a pure herbo-mineral formulation prepared from best quality of herbs. This tablet is best for person mental and physical health, also helps to boost up the immunity. The herbal ingredients present in these tablets are used to maintain person's health and refreshes the mind and body. These tablets improves digestion, eliminates constipation, stress, nourishes brain,  acts as antioxidant, analgesic, anti-inflammatory, etc.
Recommended Dosage – Take 1 tablet twice daily.
6) Shilajit satva:
This is the Ayurvedic formulation of Shilajit satav. It is a potent Immunity Booster and acts as an antioxidant, possesses anti-inflammatory properties. It has a tremendous effect on Male Infertility, Anemia, Alzheimer disease, improves brain functions, Fatigue, various Tumors and Cysts like PCOD in females. Due to its anti-inflammatory properties it works on inflamed lymph nodes as well. It balances blood sugar, increases absorption of nutrients, helps in detoxification.
Recommended Dosage – 5 to 10 drops of Shilajit to be mixed in one glass of Luke warm milk.
7) Rasayan Vati:
Rasayan vati is herbo-mineral ayurvedic formulation, which is 100% natural. Rasayan vati contains various herbs such as Aswagandha, Shilajeet, Amla, Kesar, Musali, Shatavar, Brahmi , Swarn Makshik Bhasam, Yashad Bhasam, Mukta pisti, Praval pisti, Jaiphal, Vang Bhasam, Dalchini, Javitri, Gokhru, Kaunch Beej, Saunth, Mirch, Pipli, Amla, Kesar, Manjith, Anant Mool, Brahmi, Musali, Swarn Vang, etc. These ingredients show antioxidant, aphrodisiac, anti-inflammatory, antipyretic, analgesic, immuno-modulator properties.  These tablets provide good results in General debility, Psychological disorders, and improves immunity.
Recommended Dosage – Take 1 tablet twice daily.