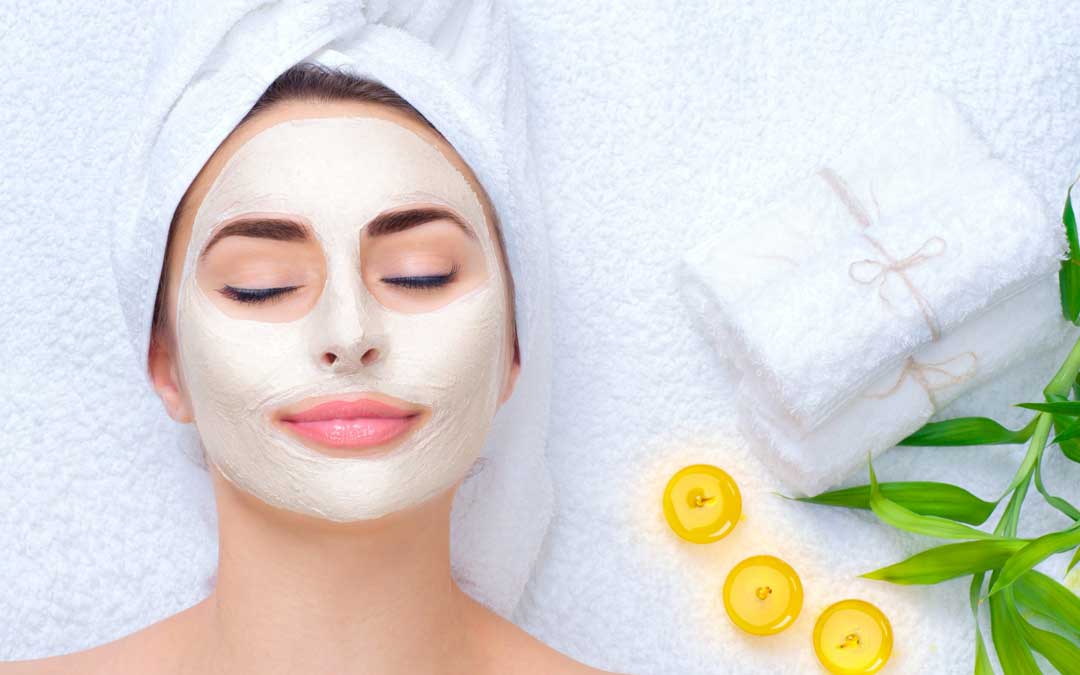 Beauty Veda Tips For Healthy Skin
15 Feb, 2022
Posted by admin
Who doesn't want to look beautiful? Changing the complexion is not in our hands, but by taking proper care of our skin, we can definitely look flawless and attractive. Healthy skin not only enhances our beauty but is also a sign of our good health. Even if you are the owner of naturally beautiful and bright complexion, you still need proper care to maintain this beauty. The market is flooded with many products that claim to increase beauty, but before using them, we should also think about the side effects of the chemicals present in them. Ayurveda is known as a very ancient science to enhance beauty. Ayurvedic products are made of herbs, fruits and vegetable extracts, which are very gentle for your skin and your hair too. Ayurveda has long recognized the fact that outer beauty depends to a great extent on your inner balance. For this, knowing the nature of your body along with the type of skin and hair, it is necessary to take the right care.
Know the defects of the body- Your skin is based on your Ayurvedic composition. There are three types of doshas in our body – Vata, Pitta and Kapha. A person with Vata dosha has dry skin, fine pores and wrinkles quickly. People suffering from pitta dosha have to suffer from problems like rosacea, crusting and rash on the skin. On the other hand, the pores of people suffering from Kapha dosha are large, due to which problems like blackheads and pimples come to the fore. According to your skin, you can try these beauty tips given here.
1. Coconut removes skin problems, keeps the skin moist – Coconut oil is considered a panacea for dry skin. Coconut oil is mild and has a cooling effect, so it is also suitable for summers. Coconut oil gradually lightens the blemishes on the face. It prevents wrinkles and is a great moisturizer. Castor or olive oil is also very effective on the face and skin. It keeps the skin tight and also brightens the complexion.
2. Improve complexion with gram flour paste- If your skin is oily, then gram flour paste can be very beneficial for you. To make ubtan, mix lemon juice, honey and turmeric in gram flour and make a paste by adding milk to it. Using this ubtan daily enhances the complexion. Turmeric has antibacterial properties, making it very good for the skin.
3. Sugar scrub to give glowing skin – Use sugar scrub to remove dead skin from face and hands. Mix lemon and cream in sugar and keep it for some time. After that apply this mixture on the face. After drying for some time, rub it with a circular motion and get rid of it like a scrub. This scrub can be used to remove dead skin from the lips. The lemon present in the scrub has bleaching properties, which removes skin blemishes. Sugar acts as a natural scrub, while cream brings glow to the skin.
4. The properties of raw milk will surprise you – as much as it is beneficial in drinking milk, it is equally beneficial in enhancing beauty. Raw milk can be used as a cleanser. Remove makeup from it by applying raw milk to a cotton swab. Raw milk is very beneficial in removing dirt from the pores. Along with having moisturizing properties in raw milk, it cools the skin. Also can be used as a conditioner for washing hair. Not only this, adding milk to the bath water brings a lot of benefits to your skin.
5. Tone skin with rose water- Our skin needs regular care, of which toning is also an important part. After cleansing the skin with milk, apply rose water on it as a toner. Rose water can be used several times a day. At the same time, applying rose water and lemon mixed with glycerin in winter improves the skin.
6.  Aloe vera is a boon of nature- Aloe vera makes the skin and hair beautiful, while drinking its juice also has many benefits. Aloe vera provides relief from sunburn, removes blemishes and is a very good moisturizer. Apart from skin, aloe vera is also a great conditioner for hair. Apply aloe vera on your face and go to sleep and wash your face with cold water in the morning. By doing this regularly, the spots and spots of the face are removed as well as wrinkles do not appear on the face.
Try these too- The balance of the elements of the body has special importance in Ayurveda. Its effect is also visible on your face. Drink sufficient amount of water, it removes harmful substances from the body. Avoid excessive oil and spices and include green vegetables and fruits in the diet.