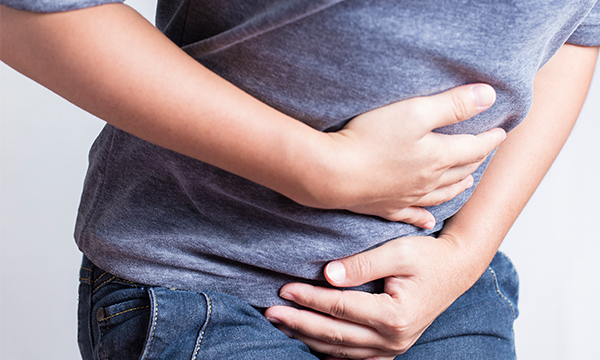 BEST DOCTOR FOR STOMACH PROBLEM
02 Feb, 2022
Posted by admin
Why Does We Have stomach Problems?
The most common stomach problems such as  indigestion, bloating, hyperacidity, nausea, vomiting, irritable bowel syndrome (IBS),  food poisoning, gas, GERD, constipation and diarrhea affecting  the normal functioning of GI tract . These can be the result of bacteria in food, stress, anxiety, and infection, certain medications, or long term medical conditions like colitis, irritable bowel syndrome (IBS) and Crohn's disease. But no matter the cause, anyone who has frequent stomach problems faces daily challenges and potential embarrassments.
When to Call a Doctor About stomach Problems
Lot of people gets an upset stomach, abdominal pain, heartburn, or other digestive issues once in a while. But some symptoms should be checked by a doctor. They could be signs of solemn medical issues or if not improved conditions they can lead greater problems
Its good idea to see your doctor if you're experiencing any of these common symptoms:
Stomach ache that is unusual or persistent.
Loss of appetite
Frequent bowel that won't stop.
Food coming back up after you swallow
Changes in bowel habits
Stools that are bloody or black Dark urine
bloating
Excessive gas or belching
Esophageal pain
Vomiting
Felling lethargy
Throwing up blood.
Persistent hoarseness or a sore throat
Rectal bleeding
Leakage / underwear stains
Chronic constipation
losing weight because of persistent stomach pain
Best Ayurvedic Remedies For Stomach Problems By CAC
There are many Gastroenterologists in Chandigarh that are treating stomach problems with modern medications which may give you instant result but after some time will give rise to another health problem so you should be careful and choose judiciously. You should switch on to Ayurveda gastroenterologists for resolving your stomach related issues without any side effects.
Stomach problems need natural solutions; your body habituates to chemicals over time making it effective to treat stomach problems. Instead of boosting your dosage try the Ayurvedic remedies for your stomach problems. Treat bloating, indigestion, hyperacidity, constipation and stomach ulcers with Ayurveda.
Chandigarh Ayurved Centre offers a complete solution for your all stomach problems known as "Digestion Support Kit". The kit comprises of seven ayurvedic products.
ALL PRODUCTS DESCRIPTION
 1. LIVER CARE TABLET:
These tablets maintains the proper functioning of the liver and enhances regeneration of liver cells. CAC liver caretablets balances excess Pitta Dosha and aids in problems such as indigestion, abdominal pain, bloating, flatulence and lack of appetite.
Ingredients
Kalmegh (Andrographis paniculata)
Kutaki(Picrorhiza kurroa)
Bhumi amla ( phyllanthus niruri)
Giloy(Tinopora Cordifolia)
Yavakshar( Hordeum vulgare)
Imli Kshar( Tamarindus indica)
Mukta Shukta pisti
 2. SHEET DHARA SYRUP:
Sheet Dhara syrup is an unique formulation and endowed a cooling effect to the body. Also, lower acidity problem and promotes healthy digestion of an individual.
Ingredients:
Musk Kapoor (Camphor)
Ajwain satva
Peppermint
3. PANCHSAKAR CHURNA:
This is ancient herbal choorna prepared from natural herbs and deal with problems such as lack of appetite, belly pain, bloating, flatulence, constipated bowel and weak digestion, etc.
Ingredients:
Saindhavan Lavana (Rock Salt)
Swarnapatri (Cassia angustifolia)
Shatapushpa (Anethum sowa)
Shunti (Zingiber officinale)
Shiva (Terminalia chebula)
4. TRIPHALA TABLET:
Triphala tablet is a classical herbal remedy which helps in maintaining the overall digestive health. This blend also corrects weak digestion, abdominal pain and cramps.
Ingredients:
Haritaki (Terminalia chebula)
Vibhataki (Terminalia bellirica)
Amalaki (Emblica officinalis)
 5. LIVER CARE SYRUP:
This herbal formulation aids in balancing Pitta dosha. This Syrup stimulates the growth of new liver cells, enhance functions of liver, and improves blood flow towards the liver. It aids in the treatment of liver cirrhosis, fatty liver, Hepatitis, and obstructive Jaundice. These herbs show Antioxidant, anti-inflammatory characteristics. This herbal syrup is specially made for patients who are experiencing problems such as weak digestion, lack of appetite, belly pain, bloating and abdominal cramps.
Ingredients
Kalmegh (Andrographis paniculata)
Kutaki (Picrorhiza kurroa)
Bhumi amla ( phyllanthus niruri)
Giloy (Tinopora Cordifolia)
Yavakshar( Hordeum vulgare)
Imli Kshar ( Tamarindus indica)
Mukta Shukta pisti
6.  DIGESTION SUPPORT TABLET:
This tablet is a wonderful blend of potent digestive herbs such as kutaz chhal (Wrightia antidysenterica), Bilva (Aegle marmelos), Dhania (Coriandrum sativum), Shankh Bhasam, Pipermint (Mentha piperita), Mustak and Dadim (Punica granatum) that maintain natural Ph balance in the gastric region and aid digestion of all sorts of food items. The herbs present in this herbal blend minimizes acidity, gas, flatulence and constipation.
7. DETOX PREMIUM POWDER:
This is an herbal ayurvedic preparation that contains ingredients such as shukta pishti, parwal pishti,    guduchi satva, kamdudha ras, shwet parpati, etc. detox powder aids in overall detoxification of the body. This powder promotes healthy metabolism of an individual.
Why to Choose CAC?
All the stomach problems are treated in Chandigarh Ayurved & Panchakarma Centre by Vaidya Jagjit singh and Vaidya Karanvir Singh.
Chandigarh Ayurved & Panchakarma Centre has Best Ayurvedic Doctors as we deal with both acute as well as chronic diseases and Cure them successfully. Chandigarh Ayurved Centre prepare their own ayurvedic medicinal preparations created with the help of the experience and knowledge that they had got from their ancestors since 131 years. We Provide the Best Skin and Panchakarma Services in Tri-city.
All our medicines are made with 100% natural and standardized extracts of the herbs. We have a wide range of ayurvedic medicines that help the patients to heal naturally.