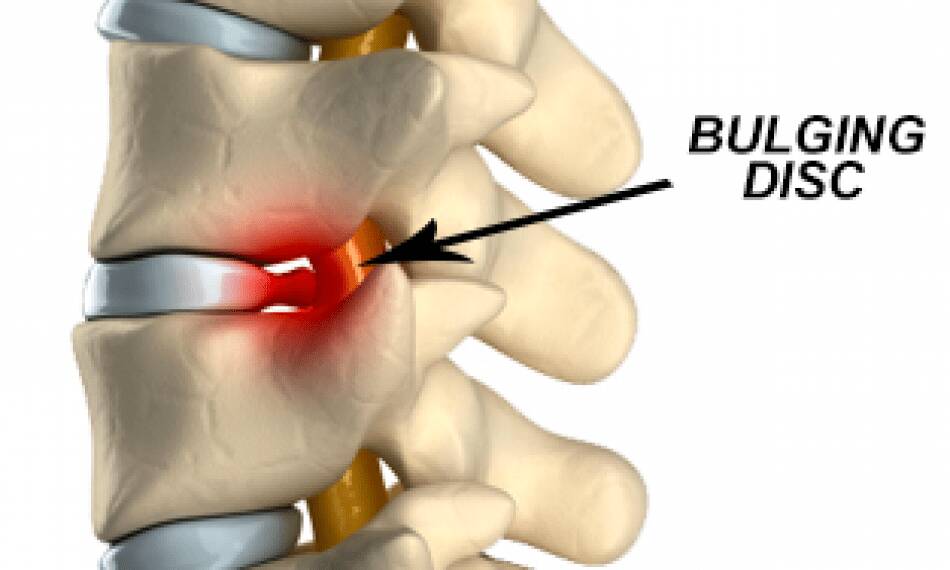 Bulging Disc, Causes, Symptoms and Herbal Treatment
21 Oct, 2021
Posted by admin
A bulging disc is also known as a herniated disc. Due to this disease, the nervous system is badly affected and there is unbearable pain in the body. The effect of this disease depends on the herniated disc, i.e. if the herniated disc is in the lower back, then the pain is highest in the buttocks and thighs and if the herniated disc is in the neck, then the pain in the shoulder and hand is the highest. Will feel
This problem starts from the bones of the spine and gradually reaches the rest of the body. Because of this, pain starts in the whole body. Every year, millions of people worldwide suffer from bulging disc disease. The age group suffering from this disease is between 30 and 50 years old. If left untreated, it can cause urinary bladder or intestine disease. Due to this disease, you feel a lot of pain in your lower back. Especially in the buttocks and thighs, the most pain will be felt. You may also feel pain on some feet. If you have a complaint of bulging disc in the neck, then it also affects the shoulders and hands. The pain of a bulging disc also increases with coughing and sneezing.
Symptoms of bulging disc:
Arm or leg pain
If your herniated disc is in your lower back, you will usually feel the most pain in your buttocks and thighs. It may also include part of the foot. If your herniated disc is in your neck, the pain will usually be most severe in the shoulder and arm. This pain is also aggravated by coughing and sneezing.
Numbness or tingling feeling
People who have the problem of bulging discs, they experience tingling along with pain.
Muscle weakness
The muscles around the bulging disc become weak due to pain, which makes it very difficult to lift or bend the affected limb. The affected veins weaken the muscles.
Due to bulging disc
In today's lifestyle, it is emerging as a very common problem. Today, this disease spreads quickly among people working in office and doing less physical exercise. In fact, bulging discs are caused by sitting for long periods of time. Bulging discs cause pain in the hips and thighs.
Bulging disc treatment
Consult a neurologist
To cure this disease completely, consult a good doctor. Eat regular medicines. When the disease becomes more severe, it also undergoes surgery.
Physiotherapy
Depending on the symptoms, your doctor may recommend you to have physiotherapy. This will bring flexibility in your muscles and relieve pain.
Exercise and stretching
It is important that you stay active and do some exercises like walking, swimming, yoga etc.
Diet changes
Include fruits and vegetables in your diet that reduce inflammation of the body. Stay away from junk food and fried food.
Bulging disk rescue
Exercising daily is the best way to get rid of this disease. You can get rid of this disease by taking easy exercises like walking and swimming.
Always keep the right way to sit. Lower the pressure on the spine and disc.
Always keep BMI (body mass index) under control, if weight is more or less both harmful then keep it normal.
Eat more fruits and vegetables, it is beneficial for the body.
Avoid eating junk food and fried roast.
How can 'bulging disc' and 'herniated disc' be avoided?
Exercise regularly to avoid this
Correct your seating pattern
Reduce pressure on your spine and disc
And keep body weight under condition
Ayurvedic treatment for CAC
1. Detox Premium Powder:
This is a herbo-mineral preparation that contains ingredients such as giloy satv, parval pishti, gandhak rasayan, shukta pishti, kamdudha rasa, etc. These all ingredients in combination show antioxidant, anti- inflammatory, & analgesic properties. It helps in reducing pain, numbness, stiffness, & inflammation
associated with a slipped disc problem. Detox powder is useful in eliminating Ama (toxins) from body
Dosage: Take 1 sachet twice daily with normal water after 30 mins of meal.
2. Nerve Up Tablet:
It is pure herbo-mineral formulation which helps to balance the vata dosha. It act as nervine stimulator and also reduces Kapha doshas. It mainly acts on central nervous system. It contains natural ingredients like Shudha kuchala, Shudha shilajeet, Abhrak bhasma, Praval pishti, Shankh bhasma etc. These contains natural Vatahar properties and helps in curing vata diseases. It speeds up physical and mental processes. It helps in painful joints, stiffness , inflammation, swelling and general weakness.
Dosage – Take 1 tablet twice daily with normal
3. Pain-o-kill oil:
As the name suggests Pain-O-Kill Oil reduces pain, inflammation, stiffness, & weakness in slipped disc patients. Applying this herbal oil gives effective results in lower backache, weakness, relaxes muscles, stiffness, & swelling.
Method of usage: Take few oil in your hands gently massage over the affected of the body.
4. Pain-o-kill syrup:
This is a herbal syrup that helps in reducing pain, inflammation, stiffness, & swelling related to a slipped disc problem. Pain-O-Kill Syrup is prepared from ingredients such as Hadjod stem, Shalaki Gum, Suranjan sweet gum, Punarnava root, Methi seed, Nirgundi leaves, Garlic bulb, etc.
Recommended dosage: Take 2 teaspoonful twice daily.
5. Panchasakar churan:
It is an ayurvedic preparation that contains five herbal ingredients such as Shunthi, Swarnapatri, Balaharitaki, Shatapushpa, Saindhava lavana. This churna in combination helps in the overall detoxification of the body. It reduces pain & swelling in slipped disc patients. It also helps indigestion.
Recommended Dosage: Take 1 teaspoonful with lukewarm water at bedtime.
6. Nerve plus Tablet:
Nerve plus of CAC is pure herbal combination , without any added chemicals, colors, fillers and additives. These tablets show Anti-bacterial, Anti-inflammatory, Antioxidant, and immune- modulator properties. It contains herbal ingredients Ghritkumari (Aloe barbadensis), Kali mirch (Piper nigrum), Giloy satav (Tinospora cordifolia), Shudha kuchla, Shudha shilajeet, Shudha vatsnabh, Shudh Singraf. It is beneficial for diseases of stomach, stimulating nerves and appetite. It has Rejuvenative, restorative and adaptogenic properties. It improves nerve impulse conduction and enhances body metabolism. It is used to pacify vata doshas and is effective relieve stress, bone marrow cellularity by hiking blood. It allow the blood to flow freely in vessels and relaxes endothelial protection, thereby prevent dryness.
Recommended Dosage – Take 1 tablet twice daily.