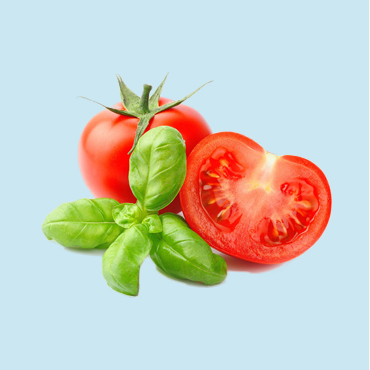 CHLAMYDIA
31 Oct, 2022
Posted by admin
OVERVIEW
Chlamydia is a sexually transmitted disease which is caused by bacteria. It is one of the most common sexually transmitted disease. The reason for its wide prevalence is because it causes no symptoms. People having Chlamydia often don't know it due to absence of symptoms in it. It is caused by the bacteria Chlamydia trachomatis. Chlamydia is curable and there are a variety of treatment options available for it. But if not treated properly, it can lead to serious complications.
CAUSES OF CHLAMYDIA
The causal organism of Chlamydia is Chlamydia trachomatis. The bacteria usually spread through unprotected sexual intercourse which can be vaginal, anal or oral. It transmits through semen or vaginal fluid of the infected person to the other person. However, it also spreads through the genital contact only. During the delivery of a child, pregnant women can transmit it to her child. Sex toys can also transmit it from the infected person to the healthy person.
RISK FACTORS OF CHLAMYDIA
Some of the factors which make a person more prone to Chlamydia are:
Females are at more risk than males
Having multiple sexual partners
Previously suffered from Chlamydia
Had a history of other sexually transmitted diseases
SYMPTOMS OF CHLAMYDIA
The common signs and symptoms of Chlamydia are:
Excessive pain during periods
Abdominal pain
Fever
Whitish vaginal discharge
Pain during sexual intercourse
Itching in vagina
Burning sensation in vagina
Pain during micturition
Nausea
Presence of pus in urine
Burning sensation around the opening of penis
Swelling in testicles
Whitish yellow discharge from the tip of penis
Bleeding in between the periods
Inflammation of the cervix
Discharge from rectum
Rectal bleeding
Conjunctivitis
COMPLICATIONS OF CHLAMYDIA
The complications which are associated with Chlamydia are:
Persistent pain in pelvic
Ectopic pregnancy
Premature delivery
Infertility
Inflammation of the fallopian tubes
Inflammation of the cervix
Early rupture of the membranes
Infection of the urethra
Conjunctivitis
Inflammation of the epididymis
PREVENTION OF CHLAMYDIA
With some of the following steps, Chlamydia can be prevented. The precautionary steps are:
Using barrier methods like condoms during sexual intercourse
Do not share sex toys and wash them after every use
Avoid multiple sexual partners
Regular medical check up
DIAGNOSIS OF CHLAMYDIA
The doctor will ask about the signs and symptoms of the disease. He will do a physical examination of the patient also. He will take his past history. He will make the patient do the NAAT test – Nucleic acid amplification test. This test helps in confirmation of the disease.
CHANDIGARH AYURVED CENTER'S MEDICATIONS FOR THE TREATMENT OF CHLAMYDIA
Here are some of the medications of Chandigarh Ayurved Center which are used for the treatment of Chlamydia:
1. Detox Premium Powder
This herbal powder is prepared from ingredients such as parwal pishti, shukta pishti, jahar mohra pishti, akik pishti, giloy satv, & tal sindoor. These all ingredients in combination reduce excessive white discharge from the vagina, pain during micturition, abdominal cramps, itching, & fatigue, etc.
Recommended Dosage: Take 1 sachet twice daily with normal water.
2. Leuco Care Tablets
These herbal capsules treat vaginal discharge, foul smell, painful conditions, fatigue, etc. The various ingredients used for the formation of the capsules are Kukkutandwaka bhasma, Mochras, Supari, Nagkesar, Ashok, Gond katira, etc that is good for leucorrhea patients.
Recommended Dosage: Take 2 tablets twice daily with normal water.
3. Femine care tablet
It is a pure and natural remedy that contains various herbs extract that works on the female reproductive system and make it healthy. These tablets show antioxidant properties, anti inflammatory and immuno modulater properties. It contains Ghritkumari , Muramakki, Sonth. It works in various diseases like pcod, bulky uterus, endometriosis, general female health, irregular menses, and uterine fibroids. It affects on Tridosha- balances Vata and Kapha.
DOSE– 1-2 tablets two times a day or as directed by physician.
4. Women Champion Syrup
Woman Champion is purely herbal and ayurvedic formulation. It is a very effective tonic for women and help to maintain their health. It balances all the doshas of body and also maintain hormone levels . It contains herbs like Lodhra, Manjishta, Ashok chaal, Punarnava,Shatavar,Bala,Daruharidra,Nagarmotha that help women typically with mood changes, stress, headache and pain. CAC Women champion helps in leading a life of minimum discomfort during those difficult days every month.
Recommended Dosage: Take 2 tablespoon a day or as directed by physician.
5. Trikatu Tablet
Trikatu Tablet is a hebo-mineral tablet of 650 MG and is purely Ayurvedic formulation. CAC Trikatu Tablet helps to eliminate excess Kapha or mucous from the body, supports respiratory system, manages weight, helps to take out impurities or ama from the body, supports healthy detoxification, reduces swelling. It shows anti-inflammatory, analgesic, expectorant, antioxidant properties. This tablet is made up of equal parts of three herbs such as Pippali (Piper longum), Shunthi (Zingiber officinale), & Marich (Piper nigrum) that maintains the metabolism in the body.
Recommended Dosage: Take 2 tablets twice daily with normal water.
6. Re Fresh Tablet
Re Fresh Tablet is a pure herbo-mineral formulation prepared from best quality of herbs. This tablet is best for female mental and physical health, also helps to boost up the immunity. The herbal ingredients present in these tablets are used to maintain person's health and refreshes the mind and body. These tablets improves digestion, eliminates constipation, stress, nourishes brain,  acts as analgesic, anti-inflammatory, etc.
Recommended Dosage: Take 2 tablets twice daily with normal water.