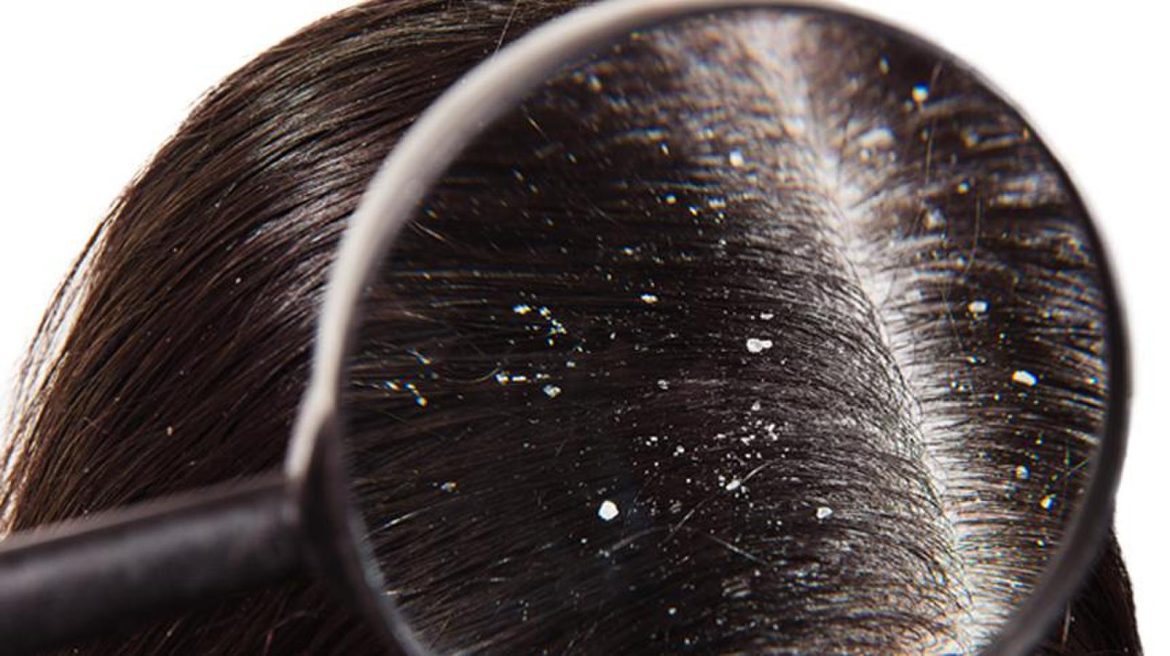 DANDRUFF CAUSES AND HERBAL REMEDIES
11 Sep, 2021
Posted by admin
INTRODUCTION
Dandruff is commonly a scalp disorder that causes flakes of dead skin from the scalp appear in the hair. . The scalp skin dies and flake off and gets pile up with oil and dirt blocking the pores and causing itching . If left untreated, dandruff can weaken the hair root and causes hair loss and hair thinning it affecting almost half of the population. It is common and non-contagious (you cannot sometimes does not cause long term harm but it can be uncomfortable to live with and causes person embarrassment.
CAUSES OF DANDRUFF
Numerous factors can lead to formation of flaky dandruff on the   scalp and these include
IRRITATED OILY SKIN
Not shampooing enough
Dry skin.
Sensitivity to hair care products.
Hyperactivity of sweat glands
Environmental factors such as dust and sunlight
Stress and anxiety
Hormone imbalance.
Excess hair conditioning and coloring.
Psoriasis and eczema
Alcohol consumption.
 12 .Nutrient deficiency.
SIGNS AND SYMPTOMS
Itchy head
Tingly head
Dry scalp
Head may feel sore
Presence of white flakes on scalp and hair
Dryness
Redness and irritation on the scalp
Continuous itchy feeling on the scalp
Hair loss and thinning
CAUSES OF DANDRUFF IN AYURVEDA
Dandruff is due to an imbalance of all three doshas (VATA, PITA, and KAPHA). The primary doshas involved are Pitta and Vata
LINE OF TRETEMENT IN AYURVEDA
Ayurveda treatment for dandruff and hair care therapy includes :-
Bringing in balance  of two doshas Pitta and Vat Aggravation of any of these doshas can result in accumulation of toxins and impurities in the deep tissues of scalp and these doshas pollute them causing itching and patches on scalp.
The treatment plan includes stabilization of  Pitta and Vat doshas .  Topical Ayurveda herbal solution and oil relieve  from itching and internal medicines help you improve scalp immunity through detoxification and nourishment of your scalp.
Special herbs are used help to produce hair growth that stimulate the hair follicles to grow new hair and remove the impurities from the scalp.
In  Diet you may  avoid spicy, hot foods and add  high nutritive fiber-rich foods, salads, fruits. Diet include antioxidant foods like green tea, almonds, walnuts; plenty of green leafy vegetables. Wash your hair regularly and massaging the scalp using herbal oils and solutions that  prevent the accumulation of dead scalp cells and prevent the occurrence of dandruff again . Minimizing stress and anxiety level help to maintain system
HOME REMEDIES FOR DANDRUFF
1. Coconut Oil with Lemon:
Coconut oil nourished your hair  and when this is mixed with  lemon juice, it can cure dandruff.
Preparation of Coconut Oil with Lemon:
Firstly you need to heat 2 tablespoons of coconut oil and mix it equally with some mixture of lemon juice.
Once this is done, you can apply this on your scalp and massage your hair gently with it.
After this is done, leave it for 20 minutes and then rinse it off with some shampoo.
2. Apply Mehdi:
You can cure dandruff using Mehdi. Mehdi works as a hair softener and conditioner.
Preparation of Mehdi: the paste is formed; keep the mixture aside for 8 hours.
After Mix Mehdi with curd and a little bit of lemon juice.
Once 8 hours you can apply it on your hair
Let it dry for two hours and then you can wash it away.
3. CURD
Curd helps to make you hairs soft and also effective to cure dandruff.
Preparation of curd to cure dandruff include :-
apply curd onto your hair including your scalp.
Let it dry for an hour.
After an hour wash your hair with shampoo.
4. EGG YOLK
Egg yolk contains biotin which is the vitamin works as a moisturizer treats dandruff. Egg yolks also act as conditioners in natural way hydrating scalp and preventing dryness.
Preparation of Egg Yolk:
Applying the yolk on your hairs and  cover your hair with a for an hour.
AFTER an hour wash your hair using shampoo. If any odor left wag again with shampoo.
5. Apply Aloe Vera
The antibacterial and antifungal properties of aloe Vera could help you to protect you against dandruff.
6. Fenugreek Seeds
Fenugreek seeds also known as meth seed. It promotes hair growth and improve hair texture when used regularly.
Preparation of Fenugreek Seeds:
Take some fenugreek seeds in a bowl of water and let it soak overnight.
In morning mash the seeds to a paste-like substance and then add little lemon juice to the paste and mix it well and apply to scalp.
Once the paste formed, apply it onto your scalp and hair and leave it to dry for 30 minutes.
After this you can wash your hair with shampoo and allow your hair to dry.
 Preparation of Mehdi:
Mix Mehdi with curd and a little bit of lemon juice.
Once the paste is formed, keep the mixture aside for 6 hours.
After 6 hours you can apply it on your hair
Let it dry for 2 to 3 hours and then you can wash it away with shampoo .