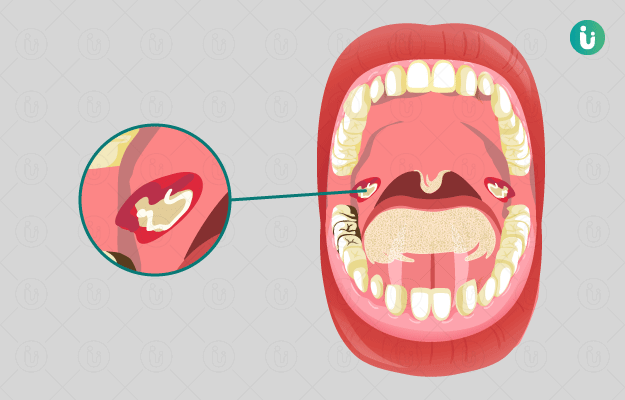 DIPHTHERIA
26 Feb, 2022
Posted by admin
DIPTHERIA is a deadly bacterial infection that affects the mucous membrane of the nose and throat
Incubation period of diphtheria is 4 to 6 days.
This bacteria affects both skin and respiratory tract
It multiplies in the throat or nose.
Diphtheria is occurs in the winter season more and also at any time
Diptheria is a contagious disease that easily spreads people to another people
Diptheria is prevented through vaccination
Bacteria most commonly infect your nose and throat.
DPT (Diphtheria- Tetanus – Pertussis ) vaccine is very essential for diphtheria and must be given to every child and adults also must be given as its benefits are lowered to minimum as the age increases.
The first dose of diphtheria vaccine recommended to be given at 6 weeks of age.
For adolescents and adults, the combined diphtheria, tetanus, pertussis vaccine is preferred, if not given in childhood
SYMPTOMS OF DIPHTHERIA:
Gray membrane covering the throat and tonsils
A sore throat and hoarseness
Difficulty breathing
rapid breathing
Nasal discharge
Fever and chills
Tiredness
swollen glands in the neck
loud, barking cough
sore throat
bluish skin
drooling
feeling of uneasiness or discomfort
changes in vision
slurred speech
pale and cold skin
sweating
rapid heartbeat
CAUSES OF DIPTHERIA:
A type of bacteria called Corynebacterium diphtheriae causes diphtheria.
Touching objects that have the bacteria on them, such as a cup or used tissue.
Airborne droplets infected person when they sneeze, cough, or blow their nose Diphtheria spreads easily this way, especially in crowded conditions.
Contaminated personal or household items. People catch this disease from touching or handling an infected person's things like infected persons tissues, towels
COMPLICATIONS OF DIPTHERIA:
Blockage in windpipe and this cause suffocation and leads to heart disease and affect kidney, brain too
This cause weakened muscles fibers which are not properly contract and then this leads to heart failure
In children occur large tonsils and adenoids especially without given vaccination in infancy
AS THE INFECTION PROGRESSES, THE PERSON MAY:
Complain of double vision.
Have slurred speech.
signs of going into shock.
Sometimes diphtheria may also lead to heart failure or arrhythmia.
TREATMENT:
Antibiotics
Injected antitoxins
PREVENTIONS:
Avoid having contact with infected person.
People travelling to countries where diphtheria is common should have a full course of immunisation
People with diphtheria need to be kept in isolation until they are certified to be free of the disease.
NATURAL CURE FOR DIPHTHERIA:
Garlic: Garlic is an effective home remedy for curing various ailments, including diphtheria
2-3 crushed garlic cloves can help cure this disease.
Pineapple: Drinking fresh juice of pineapple may help remove the throat deposits and improving the symptoms of this infection.
Basil leaves: The antibacterial properties in basil leaves can help cure respiratory infections.
Passionflower help reduce the symptoms of diphtheria symptoms
Castor leaves: Castor leaves contain anti-inflammatory and anti-microbial properties, which can help treat the condition
Turmeric (Curcuma longa-)In an uncontrolled trial in India, 60% of asthma patients given 6-12grams of turmeric powder that had been fryed in ghee showed a relief in their symptoms
Normal salt good option for a sore throat
Mixture of Herbs paste of castor leaves, drumstick leaves, and garlic and also gargle this paste with lukewarm water
Vitamin C: Helps reduce the pain and inflammation.
Allicin: This is a powerful antibacterial and antiviral. Working with the vitamin C in garlic, allicin has been shown to be helpful in fighting against common infections
Verbena Leaf Clears Heat and dispels toxicity. Moves Blood and unblocks Stasis. Encourages urination and lessens edema.
Dwarf Lilyturf Root Lubricates and nourishes the Stomach. Soothes the Lung. Nourishes the Heart
CAC MEDICATIONS:
1. GILOY CAPSULES –
It is a pure herbal formulation. Giloy is known as Amrita which means immortality. So due to its abundant properties giloy is termed as Amrita. We can use it as powder, syrup, tablets and capsules. Capsules of giloy are 100% safe and effective in nature. It is known as best Rasayan of ayurveda that help to Rejuvenate your body . It has anti oxidant, anti bacterial, anti fungal and anti microbial properties. it boost up immune system of the body and helps to treat any kind o infections. It plays an important role in respiratory disorders.
Dosage: Take 1 cap twice daily after meal with plain water.
2. TRIPHLA SYRUP –
It is pure herbal combination of three ayurvedic herbs Bibhitaki, Haritaki and Amla. It will cure the problem at root level and help you live a healthy and active life. it has various fuctions like purification of blood, build up immunity, remove toxins from body, balances all the three doshas of body and works in all respiratory ailments. remove extra phlegm, chest congestion, cough, cold and sore throat. it has anti -inflammatory and anti-oxidant properties. It is free from any chemicals, additives, colors and fillers.
Dosage: 2 tsp twice daily before or after meal as recommended by physician.
3. AMRIT TULSI RAS –
Amrit tulsi ras is an herbal combination in droplet form prepared from five types of Tulsi named Shama Tulsi (Ocimum sanctum), Rama Tulsi (Ocimum gratissium), Kapoor Tulsi (Ocimum canum), Shwet Tulsi (Ocimum basilicum), Nimba Tulsi (Ocimum citriodorum) that provides good result in all allergic reactions. The properties of tulsi are known by every common person around. it has great anti- oxidant, antiseptic, antipyretic, anti-inflammatory and anti microbial properties. So it works against infection causing organism. It is useful in tonsillitis, bronchitis, nasal congestion, asthma, another respiratory ailments.
Dosage: Take two to three drops twice daily.
4. KANTHA SUDHARAK TAB –
Kantha Sudharak Vati is a pure herbal formulation of CAC which provides a soothing effect and acts as an expectorant herb that gives relief in throat problems. It reduces the stickiness due to Kapha DOSHAS in the oral cavity and removes s bad breathe. It is herbal combination without any added chemical, preservatives and fillers and Soothes the inflammation of the throat