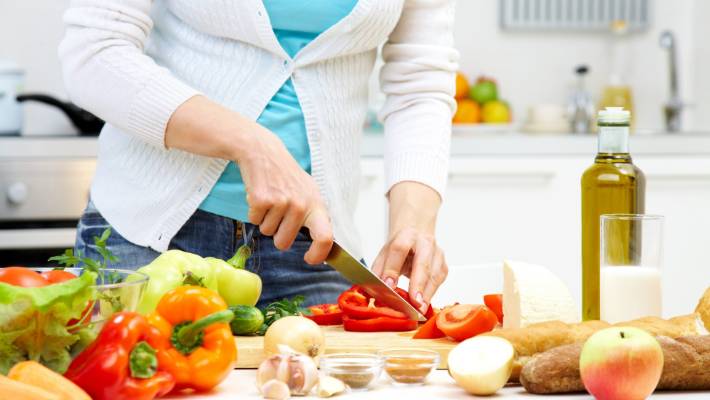 Food to be avoided in winter
02 Oct, 2021
Posted by admin
It is very important for you to know what to eat and what not to eat during winter. Because whatever you eat these days, it has a direct effect on your body. These days, eating anything like this can lead to weight gain, constipation problem, cold, cold, cough and dry skin can also bother you. To avoid all these, you should include foods in your diet during the winter days that make your immune system strong. The cold season is about to begin. No matter how many people try to avoid it, but the internal heat of the body is necessary to fight the cold, which we get by eating healthy food, not with a sweater, shawl or jacket. According to experts, in winter a person's body and bones need extra heat. If the body has the ability to adapt itself to the weather from within, then the cold is reduced and many seasonal diseases can also be avoided.
Therefore, special attention should be paid to your food in cold weather. Due to this, the body remains balanced and the cold also reduces. But people do not know which foods are good for them on cold days and which are not..
Things to eat during winter season
There are many things to eat during the winter season, which will keep you healthy and fit, and anyway the winter season is considered very good to keep yourself fit. So, here we tell you what things you should take during winter.
Eat green leafy vegetables in the cold
Green leafy vegetables are the best food in the cold season. They contain adequate amounts of fiber, folic acid, vitamin C, potassium, magnesium and other nutrients, which keep you healthy in winter as well as balance hemoglobin levels in the body.
Must eat pomegranate in winter season 
Pomegranate keeps you healthy and strong during winter. It contains adequate amounts of antioxidants such as tannins, flavanoids. They help relieve pain and stiffness during winter. Eating pomegranate in cold is very beneficial for arthritis patients.
Eat avocado in winter 
Avocado can be enjoyed during winter. It contains a good amount of folic acid, potassium and magnesium along with vitamins A, C, E. It also contains monounsaturated fat, which helps to keep your heart healthy.
You should eat citrus fruits in winter season
Consuming citrus fruits on cold days provides strength to fight against diseases caused in this season. Citrus, which contains citrus fruits, is rich in vitamin C, which gives the strength to fight against the common cold, the most common problem in this season.
Drink plenty of water in winter 
By the way, thirst seems very low in winter, so most people drink water only when there is strong thirst in winter. But water and liquids should be taken in this season.
Do not eat these things in winter 
Here we are telling you about such foods, which should be avoided during winter. Because these things are completely unhealthy for you in these days. You may benefit less from this type of food, but the loss will be much greater.
Do not eat chopped vegetables in winter season 
It is true that chopped vegetables are very convenient, but due to pre-harvesting, the amount of vitamin C in it decreases, which does not benefit your body much.
Do not consume foods containing oil in cold 
During the cold days, some hot, spicy and oiled food always tastes good, but eating all these things in this season also increases weight very fast. Therefore, people who want to lose weight should stay away from oil-rich substances like parathas, pakoras etc. Instead, there should be more amount of fruits, fiber, salad in their diet. In addition, multigrain flour, brown bread and high fiber biscuits are also helpful in weight loss.
Do not consume hot chocolate in winters 
Hot chocolate contains a lot of sugar. Which can increase the calorie intake by 300-400 throughout the day. You can consume winter warmer smoothie instead.
Do not forget to eat fast food during the winter season 
Do not forget to eat fast food during winter. Even though they do not taste good and tasty in winter, they not only have a lot of calories, but they are also rich in saturated fat and sugar. Therefore, eat only cooked food during winter. (Read more – know the harm and harmful effects of junk food .
Do not eat dairy products in cold 
Eating milk, cream, cheese in cold should be avoided. If you feel too much cold, do not forget to eat these products.
Avoid eating noodles in the cold 
Hot-hot noodles taste very good in the cold, but let us tell you that it contains a lot of Cabras and Saturated Fat. Apart from this, due to high sodium, you may feel very thirsty. If you want, you can eat Buckwheat Noodles instead.
Avoid eating popcorn in the cold 
Popcorns are great for time  passing, but they should be avoided in winter. They are rich in calories, besides they also have a lot of sodium.
The winter season is considered to be the best for keeping you healthy. The more you eat in this season, the better your health will be. In this article, we have told you which foods you should eat during cold days and which ones do not. There is a lot of nutrients in the things you eat in winter, which promotes your health.