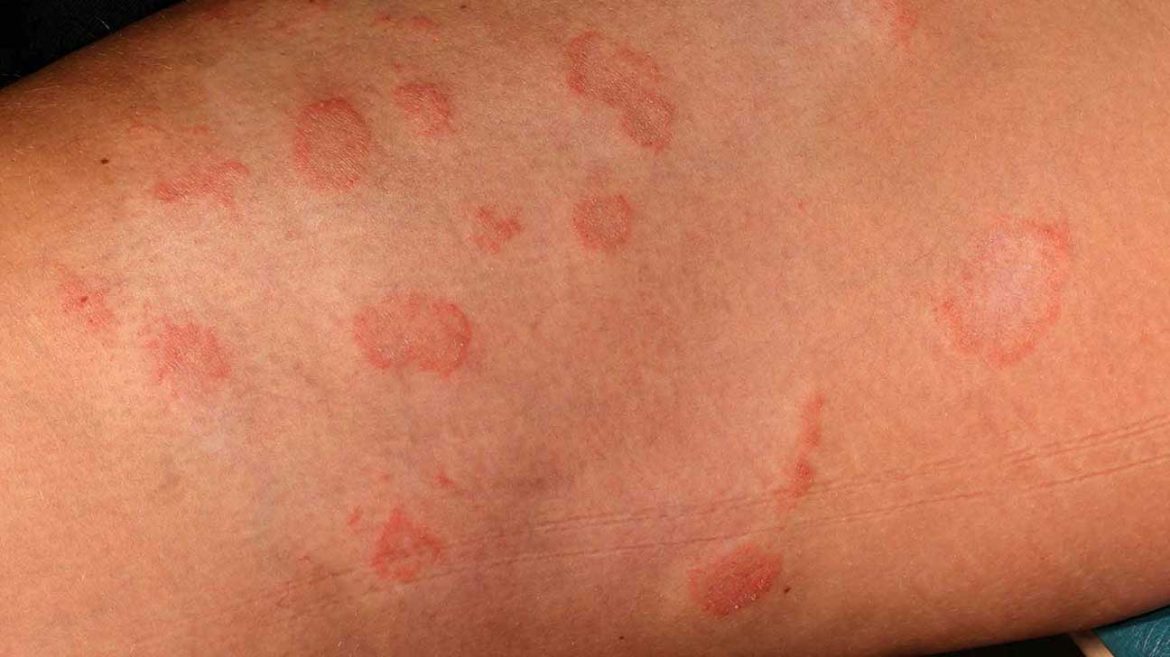 Fungal Infection, Symptoms, Causes and Ayurvedic Treatment
22 Jan, 2022
Posted by admin
Fungal infections are caused by all three doshas. The wickedness of the doshas may vary depending on the symptoms. Imbalance of phlegm and pitta when itching occurs, imbalance of phlegm and pitta when it is red and white patches on the skin – due to imbalance of vata and kapha.
Fungal infection is a common problem but it can take a serious form if it is not treated in time. Fungal infection may be like a red rash on the skin, but its effect can prove to be very dangerous. This disease is not limited to the skin but it has the potential to affect the tissues, bones and all the organs of the body.
Fungal infection can occur at any stage from newborn to old age.
What is SYMPTOMS of Fungal
Rashes
Red patches on the skin.
White powdery discharge on the affected areas.
Scabbing or peeling of the skin.
Cracks in the skin.
Redness of skin.
CAUSES OF FUNGAL INFECTION
There are many reasons for fungal infection, which become the reason for the growth or growth of fungus-
Weak immune system also causes fungal infections.
Mostly warm, moist environment and moist skin area are the main reasons for the occurrence of this infection.
Diseases like AIDS, HIV infection, cancer, diabetes also cause fungal infections.
People who come in contact with a person suffering from a fungal infection can also get the infection.
Overweight and obesity can also become a reason for this. Excess fat on the thighs, regular and prolonged cycling or jogging leads to excess moisture and rubbing in this part. Continuous rubbing can lead to skin rashes. This can lead to fungal and other infections.
Excessive sweating can be the reason for the growth of fungus.
Genetic factors or family history of fungal infection is also the main cause of this infection.
Women can also get infection around the thighs from sanitary pads.
Allergy to powder, deodorant, detergent powder used for washing clothes can also cause rashes in the groin area between the thighs.
Sometimes children get nappy rash. When the baby is in contact with wet nappy pads for a long time, he may have such problems.
Generally during monsoon, the fungal causing bacteria spread manifold. Usually overlooked parts of the body such as the front part of the toes, the front part of the fingers, between the fingers, etc., the lower part of the waist, where this infection occurs more rapidly. During monsoon, people often leave their skin wet after getting drenched in light drizzle. This small carelessness sometimes becomes the reason for getting infected with fungal, because the increase in moisture increases the fungal infection on the skin i.e. in rainy weather, humid and moist environment, fungus attack increases. This is the reason that most of the people these days fall prey to fungal infections. Weakening of the immune system i.e. immunity is a major reason for skin infection. In this case the risk of skin infection increases. This problem increases significantly during the months of June, July and August.
Prevention Tips for Fungal Infection
To avoid the problem of fungal infection, first of all there is a need to make changes in lifestyle and diet-
Fungal infection is more in monsoon.
Keep skin dry and clean.
Wear cotton clothes.
Do not let the hair remain wet in the rain.
Drink enough water so that the skin does not dry out.
In the new stage of fungal infection, allopathic treatment gives better results, but if the infection is not cured by allopathic treatment, then Ayurvedic treatment for Fungal Infection can prove to be more beneficial.
HOME  REMEDIES FOR FUNGAL INFECTION
1. HALDI BENEFICIAL IN FUNGAL INFECTION
Turmeric has antifungal properties, so its use also cures fungal infections. For this, you can grind raw turmeric and apply it on the place of infection. If raw turmeric is not available, you can mix turmeric powder with some water and make a thick paste and apply it on the affected area. The stains caused due to infection also disappear with the use of turmeric.
2. NEEM BENEFICIAL IN FUNGAL INFECTION
Neem is beneficial in preventing any kind of skin infection. Boiling neem water or neem leaves in water and using this water on the skin several times a day provides relief from fungal infections.
3. BENEFIT OF PUDINA IN FUNGAL INFECTION
Mint has the ability to destroy the effect of infection. Make a paste by grinding mint leaves. Apply this mint paste on the skin and leave it for 1 hour and then remove it.
4. BENEFIT OF CAMPHOR IN FUNGAL INFECTION
Mix 5 grams camphor and 1 gram naphthalene in kerosene oil. Leave it on the infected area as an ointment for some time. Repeat this process twice a day until the disease is cured.
5. BENEFIT OF TEA TREE OIL IN FUNGAL INFECTION
Anti-bacterial properties are found in tea tree oil. To get rid of skin infections, apply tea tree oil directly to the affected area twice daily.
6. PEEPAL LEAVES BENEFICIAL IN RELIEVING FUNGAL INFECTION
Boil peepal leaves with some water. Let it cool down and use this water to wash the skin. This allows the wounds to heal quickly.
7. BENEFITS OF GARLIC IN FUNGAL INFECTION
Garlic has anti-fungal properties, so the use of garlic in food reduces the risk of fungal infection. For the use of garlic, grind 3-4 cloves of garlic and apply its paste on the infected area. If you have scratched the area of ​​infection more, then applying garlic may cause slight burning for a minute, but this infection starts curing gradually.
8. OLIVE OIL BENEFICIAL IN FUNGAL INFECTION
Olive oil is very beneficial but the leaves also have many properties. To cure fungal infections, grind 5-6 olive leaves and make a paste and apply it on the infected area. Leave this paste on the skin for half an hour and then wash it off.
9. ALOE VERA GEL BENEFICIAL IN FUNGAL INFECTION
Fungal infections can be relieved by the use of aloe vera gel, but freshly harvested leaf gel is good for this. For this, break a fresh aloe vera leaf and cut it vertically from the middle and rub the gel part directly on the skin. After rubbing, leave the remaining fibers on the skin for 30 minutes then wash with lukewarm water.
10. CURD BENEFICIAL IN FUNGAL INFECTION
Yogurt contains acids that kill harmful bacteria. Although yogurt itself contains bacteria, but those bacteria do not cause any harm to our body. For fungal infection, apply curd on the infected area with the help of cotton and massage. One thing should be kept in mind that, never touch the place of infection with hands because this infection is contagious.