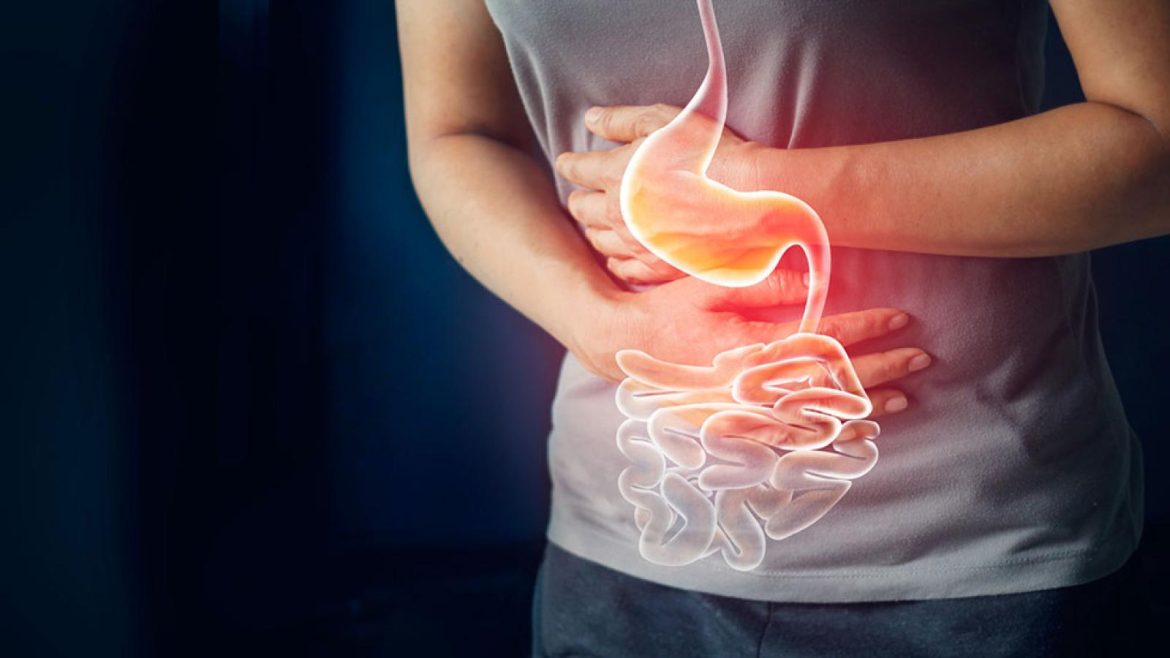 GASTRO ESOPHAGEAL REFLUX DISEASE (GERD) AND ITS AYURVEDIC MANAGEMENT
26 Apr, 2023
Posted by admin
A condition in which acid content repeatedly flows back onto esophagus( tube connecting mouth and stomach). This acid reflux tends to irritate the lining of the esophagus. This happens when  the lower esophageal sphincter, a valve at the end of the esophagus, doesn't close completely, causing acid reflux.  After that, acid backwash travels up the esophagus and into mouth and throat, giving a sour taste.
Acid reflux is quite a common condition and almost every individual at one point of time has experienced it. If an individual experience this condition more than twice a week over a period of several weeks, constantly take medication for the condition, but symptoms keep returning then it is termed as GRED.
WHAT ARE THE CAUSES OF GERD?
This condition is due to frequent acid reflux . Acid reflux is caused due to weakness or relaxation of the lower esophageal sphincter(valve). Usually lower esophageal valve closes tightly after food enters the stomach. The content of stomach might rise back up into esophagus if it relaxes when it shouldn't.
There are certain factors that might lead to this condition including :
The abdomen is under too much strain. Some pregnant females might experience heartburn daily due to increased pressure on abdomen.
Hiatal hernia
Certain medications such as sedatives, anti-depressants, painkillers etc
Certain type of foods like spicy, fried food etc and eating habits.
WHAT ARE THE SYMPTOMS OF GERD?
Individual with GERD experience some common symptoms such as :
Regurgitation
Heart burn
Chest pain
Vomiting
Sore throat and hoarseness
Problem in swallowing
The feeling of food caught in throat
Coughing
WHAT ARE THE COMPLICATIONS OF GERD?
If not managed properly GERD might lead to development of other chronic health conditions like :
Strictures
Esophageal cancer
Esophagitis
Barrett's esophagus
WHAT AYURVEDA SAYS ABOUT GERD?
GERD can be correlated with Amlapitta in Ayurveda. It is known as Amlapitta due to pitta dosha attaining too much amlata( acidic nature). The pitta dosha is aggravated by over-indulging in spicy food, sour drinks or foods, polluted foods etc. Along with other doshas, aggravated Pitta causes blockage of the annavaha-srotas and impairs the action of the digestive fire. Vitiated digestive fire leads to poor digestion of food and as food is not adequately  digested, ama is produced . As ama builds up, this condition develops
HERBS:
Vidari
Tulsi
Ela
Amla
Adrak
Yashtimadhu
PANCHAKARMA :
CHANDIGARH AYURVED CENTRE MEDICATION FOR THE TREATMENT OF GASTRO-ESOPHAGEAL REFLUX DISEASE(GERD):
1. Agnimukha Churna
This herbal churna is prepared from ingredients like Vacha (Acorus calamus), Pippali (Piper longum), Sonth (Zingiber officinale), Ajwain (Trachyspermum ammi), Haritaki (Terminalia chebula), etc that balances vata & kapha doshas in the body. It gives effective results in indigestion, anorexia, abdominal pain, constipation, loss of appetite, flatulence, bloating, intestinal gas, intestinal gas, etc.
Recommended Dosage:Take a half teaspoon of this churna twice daily with normal water.
2. Puran Pachak
Puran Pachak is a herbo-mineral Syrup of 200 ml and is Purely Ayurvedic formulation. CAC Puran Pachak syrup helps in Digestion, Supports the Digestive system, and Maintains the doshas in our body. It also helps to remove out impurities or ama from the body. This syrup reduce the Acidity, Detoxify the blood and also Supports the body health. It shows Antacid, Digestive, Anti-inflammatory, Analgesic, Expectorant, and Antioxidant properties. This syrup is made up of pure ayurvedic herbs such as Mulethi, Saunf, Vasakha, Ajwayan, Prpati etc. that helps to maintain the Digestive system and in the body.
Recommended Dosage:Take 2 teaspoonful twice daily.
3. Panchsakar Churna
This churna is very effective for acidity patients as it shows antioxidant, anti-inflammatory, laxative, & analgesic properties. It is a classical herbal churna prepared from ingredients like Shatapushpa,Balaharitaki, Shunthi, Swarnapatri, & Saindhav lavana. It helps in removing all toxins
from the body & provides good results in acidity. All signs & symptoms related to acidity are treated with the regular use of this churna.
Recommended Dosage: Take 1 teaspoonful at bedtime with warm water.
4. Sheet Dhara Syrup
This herbal syrup is prepared from ingredients such as ajwain satav, mushak kapoor, peppermint, etc that naturally relieve the symptoms like bloating, blenching, nausea, vomiting, feeling of discomfort, etc. The regular use of this herbal syrup neutralizes the high acid content, reduces
abdominal pain, & cramps.
Recommended dosage: Take half teaspoonful of this syrup in half a cup of water. Drink this mixture twice daily on an empty stomach.
5. Liver Care Tablet
These tablet are 100% safe and purely ayurvedic formulation. It maintains the proper functioning of the liver and stimulate the growth of new liver cells. Liver Care Tablets contains Ingredients like Kalmegh (Andrographis paniculata), Kutaki(Picrorhiza kurroa), Bhumi amla( phyllanthus niruri), Giloy(Tinopora Cordifolia), Yavakshar( Hordeum vulgare), Imli Kshar( Tamarindus indica), Mukta Shukta pisti etc. These herbs balances excess Pitta Dosha and helps in problems like abdominal bloating,flatulence, abdominal pain, loss of appetite and indigestion.
Recommended Dosage: Take 1 tablet twice daily with normal water.
6. Pitta Balance Tablet
Pitta doshas is responsible for digestion, metabolism, blood quality, thirst, appetite, eyesight, skin color and quality, body temperature, and mental abilities of intelligence and courage. Pitta doshas is composed of a fire element that digests almost everything that a person eats or drink. The eaten food is transformed into energy for the body to use in various functions of the body.
Recommended Dosage: Take 1 tablet twice daily with normal water.