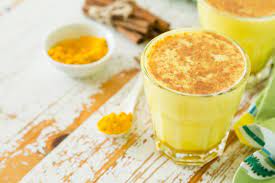 Golden Milk- Delicious Herbal Blend For Immunity Boosting
01 Feb, 2022
Posted by admin
CAC golden milk powder is pure herbal and delicious formulation. Consume this herbal golden milk for your Daily Dose of Immunity, this is to ward off seasonal niggles such as cough, cold and flu. The significance of working on your immunity is now on an all-time high. If you often fall sick, it means your body's immunity is low. You can boost up immunity with the help of this golden milk which is a blend of various Ayurvedic herbs such as Haridra, Dalchini, Tulsi, Elaichi and Kalimirch. These herbs help to balance Vata, pitta and Kapha doshas (bio-energies), stimulates digestion, strengthen your immunity, and also detoxify the body.  Golden milk powder works wonder in flu and different allergic problems. It consists of effective levels of antioxidants, Vitamin C and E which circulate in the body to protect it against the damage caused by free radicals. This herbal powder has natural immune-modulator characteristics to fend off and ease coughing, headache, sneezing, cold, itching, shortness of breath and infections. It provides relief from running nose, itching throat, body ache, and weakness.
Uses of CAC golden milk
Promotes healthy immune system
Long term cell protection
Prevents against oxidative damage
Helps to promote healthy immune resistance
Long term cell protection
Protects the body from various sorts of viruses and other lung infections
Protects from seasonal illness such as Coughing, Sneezing, Cold and flu.
Provide relief from Headache, sore throat and Shortness of breath.
Promotes good sleeping
Aids in managing high blood pressure and cholesterol level
Recuses blood sugar level
INGREDIENTS
Each approx. 3 gm. of powder contains
| | | |
| --- | --- | --- |
| S No. | INGREDIENTS | QUANTITY |
| 1. | HALDI (Curcuma longa) | 1600 MG |
| 2. | TULSI (Ocimum tenuiflorum) | 700 MG |
| 3. | DALCHINI (Cinnamomum verum) | 500 MG |
| 4. | ELAICHI (Elettaria cardamomum) | 150 MG |
| 5. | KALI MIRCH (Piper nigrum) | 150 MG |
–
SHOP IMMUNITY BOOSTER PRODUCTS
Direction Of Use-
3 gm. to be boiled in 500 ml milk for 2 to 3 minutes. Filter and add Gur (Jaggery) as per taste. Drink at least once or twice a day.
ABOUT PRODUCT:
Chandigarh Ayurved Centre products are 100% safe and natural. MADE IN INDIA.
Under the guidance of the MD Ayurveda expert, this product is formulated.
Natural and herbal products for overall health.
Free from preservatives and chemicals.
131 years of serving mankind through Ayurveda.
Serving society 4th Generation in Ayurveda