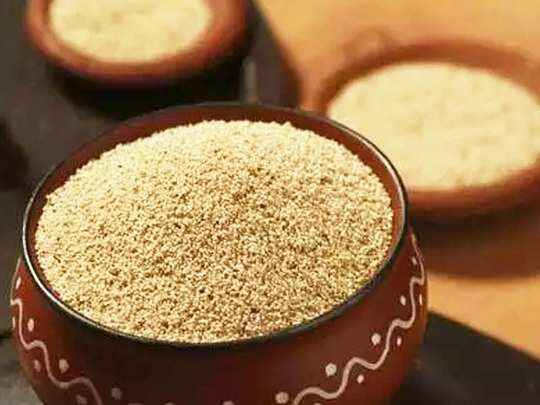 HEALTH BENEFITS OF KHAS KHAS
30 Nov, 2021
Posted by admin
Khas is commonly called as KhasKhas, which is originally from Poaceae family. Its botanical name is Vetiveria zizanioides. Although it is popular in most places by the name of poppy, but in English it is known as khus khus or vetiver grass, khus or poppy in Hindi, Mudival in Kannada, Ushiram in Tamil, Venar origin in Bengal, etc. Is known.
You will be surprised to know that the description of poppy seeds is found in ancient Ayurvedic scriptures. Poppy grass has special importance in Ayurveda. That is to say, it has been cultivated for more than 3000 years.
Perhaps you do not know that apart from India, it is also cultivated in European countries, Australia, Turk.
In India it is basically found in South India, Rajasthan, Bengal, Chota Nagpur.
The medicinal and ayurvedic properties of poppy seed are numerous. It is also beneficial in cold-cough, heart disease, vomiting, skin diseases, fever, metal defects, headache, blood disorders, burning of urine, respiratory diseases, bile diseases, muscle spasms, hormonal problems.
Nutrients found in Poppy Seeds
Nutrients of poppy grass are unlimited. Resin, volatile vegetable oil, beta-vetivone, khasinol, khasilal, zizonoic acid, calcium, azulene and ferrous oxide are found in poppy grass.
Medicinal Properties of Poppy Seeds
Seeing the list of nutrients of poppy seeds, you must have understood that its medicinal properties will also be many. That is, the health benefits of poppy seeds are innumerable.
Poppy seeds have many medicinal properties such as antibacterial, antifungal, anticataleptic, analgesic, anti-inflammatory, rheumatic, antioxidant, antiarrhythmic, stimulant, diuretic or diuretic, antispasmodic, emmenagogue.
Method of Consumption of Poppy Seeds
A special thing about poppy grass is that it has a fixed dosage, about which it is important to be aware of because consuming more than the quantity is harmful for health.
For this, it would be better to consume it only after consulting an Ayurvedic doctor.
But a special thing about poppy is that it can be used externally and internally.
That is, consume poppy seeds or apply it on the skin, the method of its use is different in both.
Benefits of poppy seeds
According to Ayurvedic medicine, poppy seeds have a cooling effect, due to which the benefits of poppy seeds in stomach related diseases are innumerable. Along with this, there are many other benefits of poppy seeds, which are as follows-
Khus Khus for analgesic effect-
Poppy seed oil is commonly used to relieve pain because of its anti-inflammatory properties that help reduce inflammation of the muscles and strengthen bones.
Khus Khus for mouth ulcer-
In Ayurveda, it is believed that due to excessive amount of pitta in the body, there are blisters in the mouth.
As mentioned earlier, it helps in getting relief from mouth ulcers due to cooling effect of poppy seeds.

Get relief when burnt by fire –
What do you do when a fire burns?
You wash the burn area with water, but your condition is troubled by the burning. At that time poppy grass will give you relief from irritation.
Because the antibacterial and cooling properties of poppy seeds act like a panacea at that time.
How to use poppy seeds-
You can also apply by grinding poppy grass.
Or mix poppy seeds in coconut oil and apply it on the affected area, it will reduce the inflammation.
Khus Khus for Insomnia-
If you have trouble sleeping or insomnia and you want to get relief from it naturally, then consumption of poppy seeds will help you.
Because the compounds contained in poppy seeds are helpful in the production of neurotransmitters, which help the brain to function optimally.
And this reduces the problem of sleeplessness.
Use of poppy seeds for insomnia
Before sleeping, take a bath by adding 5-10 drops of poppy seed oil in the bath water.
This gives coolness to the body.
The smell of poppy seeds helps to calm the mind and body.
That is, its smell and the feeling of coolness helps in sleeping.

Poppy seeds for Depression
Just as poppy seeds work in insomnia, in the same way, due to the production of neuro-transmitters, it helps the brain to function smoothly and reduces depression and stress.
Use of poppy seeds to get relief from depression
Put 5-10 drops of poppy seed oil in the bath water and take a bath with it.
The smell and cooling effect of poppy seeds helps to calm down the brain and thereby relieves stress and depression to some extent.

Khus Khus for fever


Perhaps you do not know how many benefits of poppy seeds are there in fever, which you are unaware of.
The cooling effect of poppy grass and its antibacterial properties help in reducing or relieving fever.
Dosage and method of intake- After lunch, 1-2 grams powder of poppy seeds can be taken with honey or water.