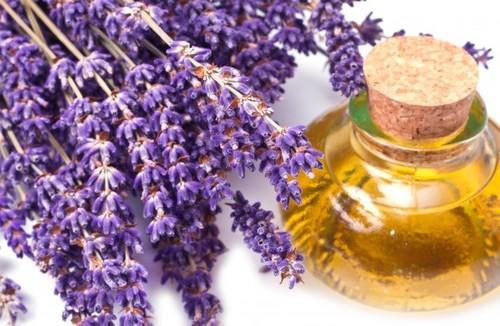 Health Benefits of Lavender Oil
15 Nov, 2021
Posted by admin
Benefits of lavender oil
Lavender flowers are more beautiful than other flowers in appearance. Its oil has many properties which help in curing many types of problems of the body. If there is a problem of stress and fatigue, then it is beneficial in removing them. Although lavender oil is not a medical treatment. If the person is sick for a long time, then there is a need for medical treatment, not oil. Lavender oil may be helpful in reducing the person's symptoms. Let us tell you in detail about lavender oil in today's article.
Spike Lavender – Spike lavender plants look like grass and are small in appearance. Its height ranges from 200 to 700 meters.
English Lavender – English Lavender gives the most and nice aroma, but these flowers produce less oil. These plants mostly survive in the cold.
French Lavender – This plant is large in size and leaves are green and gray in color. This plant does not require much cold.
Lavendin – This type is more cultivated and produces more oil. The beauty of these flowers is better than other types. (Read more – Benefits and harms of rosemary tea)
Benefits of Lavender Oil?
Lavender oil may have the following health benefits. Let us elaborate further.
Relieve Joint Pain – The use of lavender oil is beneficial for joint pain. Apart from this, removes nerve pain because it has the property of relieving pain. If you are troubled by joint pain, then lavender oil should be used. (Read more – Home remedies to relieve joint pain)
Beneficial for the treatment of depression – Many people think the problem of depression is normal, but staying for a long time creates the risk of other health problems. Lavender is beneficial in reducing depression and anxiety. Some people massage the scalp with lavender oil and get relief from stress and anxiety. Lavender oil is helpful in reducing the mental problem of a person. (Read more – Ayurvedic remedies for stress)
In removing the problem of insomnia – Insomnia problem can happen to anyone which causes other problems such as lack of digestion of food and headache etc. According to some studies, lavender oil is considered effective in removing the problem of insomnia and the person's insomnia starts decreasing. Lavender oil is used in aromatherapy which calms the mind. (Read more: Sleep problems)
Healing Acne – Lavender oil is beneficial in curing the problem of acne. Lavender has anti-inflammatory properties that cure acne. To use it, take a drop of cotton and some oil, now apply cotton on the affected area. This process can be used two to three times a week. (Read more: Acne home remedies)
Useful for headache – According to some research, lavender oil can be used for migraine and headache. Using lavender in aromatherapy helps to relax the brain. However, use only a few drops of lavender oil. (Read more: Headache home remedies)
Uses of Lavender Oil?
Lavender oil is used in the following ways. Let us elaborate further.
Lavender oil can be used to remove the problem of acne and dermatitis on the skin. If using a few drops of lavender oil on a face mask or pace pack, consult a doctor.
A few drops of lavender oil can be used in olive oil and coconut oil to massage the body. You can do this process twice a week. (Read more – Uses of Neem Face Pack)
Two or three drops of lavender oil can be used for aromatherapy. Oil can be used to provide peace to the body. However, if you are using for the first time, consult a doctor.
Disadvantages of Lavender Oil?
The benefits of lavender oil are many, but in some rare cases there may be disadvantages.
Lavender oil should not be used if there is an allergy to the use of lavender.
Pregnant and lactating women are advised not to consume lavender oil.
Not consuming lavender oil can lead to nausea, vomiting, and digestive problems in some people.
Lavender oil reduces the effects of androgens by increasing the amount of estrogen in the body.