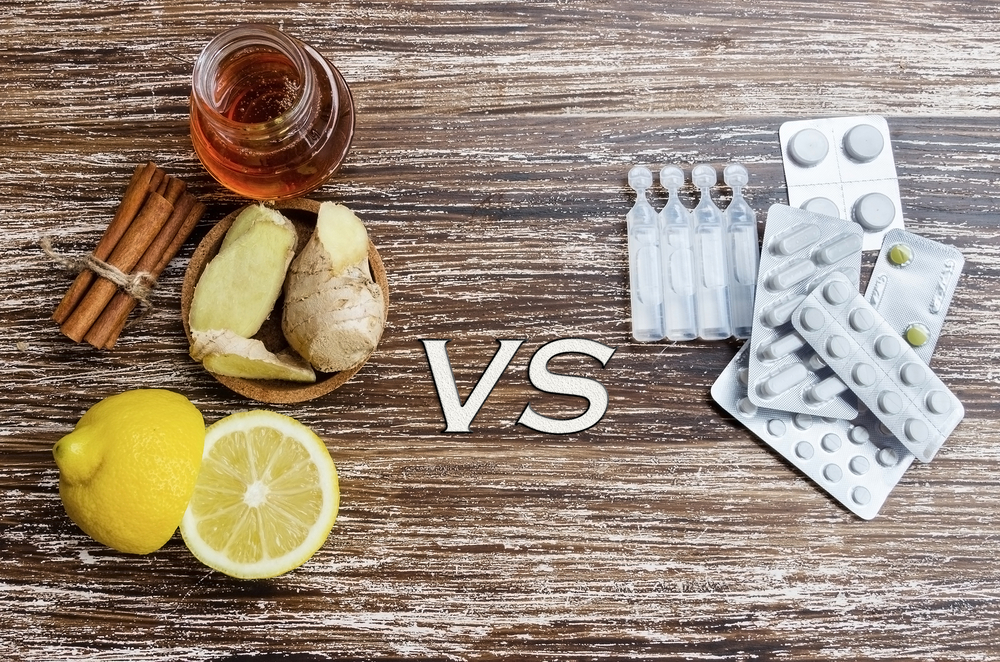 Home Quarantine Remedies For Covid -Positive
13 Jan, 2022
Posted by admin
This time the corona is more dangerous than last year and it has more potential to spread infection. Therefore, this time the infection is spreading more rapidly than last time and a big increase in active cases is also being seen.
This time about the mutant strain, it is being said that if two people sitting at a distance are talking among themselves, if someone is corona positive in it, then there is a possibility of spreading the infection even in a two-minute conversation. Last time this time was said to be 6 minutes. That is, the last time if a healthy person was found in contact with an infected person for six minutes, then the possibility of getting infected was strong. This time it is being said that even if a person does not sneeze or cough, he can still spread the infection. More than 10 times more people are getting infected than last time, so people are also dying in greater numbers. Many people of the same family are falling prey to infection.
Illness is not like last time
This time Corona is completely different from last time. Last time the problem of fever, cough and cold was seen. But this time symptoms like mild fever, body ache or sometimes diarrhea and body pain are being seen. Mild symptoms are starting to appear in a day or two, so you should be careful and consider yourself positive and the same precautions should be taken.
Due to the increasing cases of corona, there is a shortage of medicines, beds and oxygen in the hospital. In view of this, we should be more careful. In this regard, Dr. Neeraj Jain, HOD of Pulmonology, Sir Ganga Ram Hospital, Delhi, says that we have to first see in the house which people are more prone to this disease. Then accordingly we have to manage at home itself.
It is necessary to take care of the elderly
According , if two-four people are at high risk in the house, then we have to take more care of them because such people can suffer from high BP, diabetes and any other disease. It is possible that someone in the family is also suffering from cancer or auto immune disease. These people should be kept in precaution in time and contact with the outside world should be completely cut off.
If a person in the family gets infected or shows initial symptoms, then first of all he should be isolated. If someone from the family comes from outside, he should take off his shoes, take off his clothes and take a bath immediately. If possible, do not contact anyone in the family at that time and wear a mask and sit somewhere apart.
No need to despair
If someone in the family has fever, then first of all there is no need to panic. For this basic treatment template needs to be adopted. In this it has been told what to do if the initial symptoms are found. This template should also be told to those people in whose contact that person has come. Start the initial treatment that has been told by the government and doctors and contact a lab for the test. Not only do you have to be stubborn for RTPCR test, but rapid antigen test can also be done in the beginning. If he is positive then there is no need to get PCR test done.
CT scan or large test roll
Nowadays, there is a fight for blood test and CT scan test as well. This needs to be avoided because unnecessary expenditure of resources should be avoided. First of all, a doctor should be consulted and consulted about what to do next. In the midst of all this, stay isolated at home and be active at home better than sitting in one place. There should be no shortage of water in the body, so keep taking water etc. The prone position for oxygen is also not necessary for everyone. This can cause problems for obese people. Therefore prone position is only for those who are seriously suffering from corona. It is not much needed for those with mild symptoms.
Start early treatment
According , after detecting the infection, do not rush to run to the hospital and contact a doctor. Tell the doctor that you have started the basic treatment template and what medicines you are taking. Keep a pulse oximeter at home and keep checking your oxygen level. To know your position, walk for 5-6 minutes at home, then sit somewhere comfortably. After 10-20 seconds, place the oximeter in any one of the three middle fingers of the hand. Keep in mind that our hand should be kept on something, not swinging in the air and we should put an oximeter in the fingers. This will not give the correct reading. Now you have to keep a watch on your breath, oxygen level and fever.
This situation can be dangerous
The fever is not coming down even after taking the medicine, as seen in the corona wave this time, so he needs to contact his doctor. There are certain medicines that your doctor can prescribe. Do not take any medicine by yourself. Despite being healthy, if the oxygen level is falling below 95 after 5-6 minutes of walking and there is difficulty in breathing, then contact your doctor immediately and get further advice. If there is an arrangement of oxygen from somewhere, then use it and also keep looking for beds in the hospital as this situation can be challenging.
The second wave of corona virus is more dangerous. In which there are more patients without symptoms and less symptoms. At present, out of 71 thousand corona patients, there are about 40 thousand who are staying at home and taking care of themselves. So what kind of measures can prove to be effective in such a situation, let's know about them…
Home Remedies For Quarantine People
In home isolation, along with medicine, the patient must drink four liters of water throughout the day, that too lukewarm. Absolutely avoid drinking cold water.
Take steam three to four times a day. It gives a lot of relief.
In case of cold, cough, phlegm, fever, contact the doctor without being careless.
Eat fruits and vegetables rich in vitamin C. Amla, orange, lemon are present in sufficient quantity in it.
Do not eat cold food kept in the fridge. Eat it only after heating it well in the microwave or on the gas.
In view of this season and health, avoid stale food completely.
Prepare a decoction by mixing basil, clove, black pepper, carom seeds, ginger, turmeric and salt and drink it at least twice a day. get plenty of rest.
Gargle with warm water mixed with salt. This gives great relief to the throat in cold and flu.
Drinking turmeric milk is also very beneficial in this.
For now, it is better to stay away from the unhealthy things that are sold openly in the market.
If you are bringing some food and drink from outside, then eat it only after heating it.
Wash your hands with soap every once in a while for at least 20 seconds.
Keep the house clean along with yourself.
Do not touch the nose and mouth with dirty hands or eat anything.
If you are sick, stay at home by wearing a mask. And if you are not sick, then definitely wear a mask while going out to stay alive.
While talking to anyone, keep a distance of at least 5 feet. Avoid handshakes and hugs.
If you are healthy then it is a good thing and if you want to stay ahead, then take out some time and do yoga and Pranayama c because it strengthens the lungs.
These natural things help in regaining the ability to smell
Ajwain – Ajwain also helps in increasing digestion power, protecting against cold and cold and increasing the ability to smell. For this, take some celery in a handkerchief and make it like a bundle and then smell it. The aroma of carom seeds helps in curing colds.
Mint – Mint leaves help in removing problems related to nose, throat and chest. It can also be beneficial in bringing out the taste of the mouth. For this, boil 10-15 leaves of mint in a cup of water and mix honey in it and drink it twice a day. The problem will start improving in a few days.
Ginger– Ginger has antiviral and antibacterial properties that help protect against colds. Ginger has a strong smell and a mild pungent taste, due to which it activates the clogged nerves, which can restore the ability to smell and