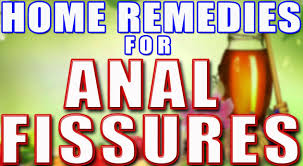 Home Remedies for Anal Fissure
09 Feb, 2022
Posted by admin
An anal fissure is a tear or a break in the anal canal lining. Anal fissures cause so much discomfort, sometimes may cause bleeding and can affect your quality of life.
Miner anal fissures heal on their own or with diet, life style changes and home remedies. When these miner fissures not treated well then require medical treatment from a healthcare provider.
Symptoms in Anal fissure
Anal fissures happen when there is any tear or injury in the anal canal. This trauma to the anal lining can cause symptoms like:
Pain with bowel movements
Discomfort while sitting
Itching
Bleeding
Causes for Anal fissure
Anal canal tear can happen in anyone, but they are more common in people who are younger. Uncomplicated fissures are called primary fissures.
Main causes that can lead to anal fissure include
Chronic constipation , As person strains to pass stool. High tension in the anal muscles may be the actual cause—mainly for chronic (long-term) cases. Increased tension in muscles can cause fissure, which in turn leads to pain, spasms.
It could be caused by diarrhea as it damages the anal lining.
Fissures can sometimes occur during childbirth.
Prolonged sitting can also be the reason.
Some conditions that are associated with primary anal fissures are:
Secondary fissures
When fissures are occur along with another condition like Crohn's disease and ulcerative colitis are known as secondary fissures. Other medical conditions that are associated with anal fissures include:
Tuberculosis
Sarcoidosis
HIV/AIDS
Syphilis
Fissures that occur due to these diseases, infections, or conditions may become chronic and take longer time to heal.
Home Remedies to manage anal fissures
Anal fissures are a painful condition, there are some simple home remedies that will help you to heal fissures and keep you away from this condition.
Treatment at home include taking more fiber, using stool softeners, and drinking plenty of water. Using sitz baths and local application of anesthetic can be helpful to decrease pain.
Sitz Baths
Sitz baths, are the most effective way to manage the condition. You fill the tub with warm water; place it atop a toilet seat, then sit on it, allowing your anal area to soak in the water.
Doing sitz bath for about 10-15 minutes at a time can help ease pain by relaxing muscles of anal sphnters and lessens other symptoms in the anal area.
In some cases, Epsom salts or other products may be added to the water in the sitz bath.
Dietary Fiber
Taking fibers in good quantity helps to prevent constipation. A soft, easily passed stool does not irritate the fissure and keep it from getting even more worse.
Some High-Fiber Foods include
High-fiber bran cereal various beans
Shredded wheat cereal
Wheat bran flakes
Plain rye wafer crackers
Lentils
Soybeans
Pigeon peas
Cowpeas
Avocado
You can also take fiber supplements to fulfill the need.
Stool Softeners
A stool softener is helpful to avoid constipation. Stool softeners are available in liquid, capsule and tablet forms. People usually use them for 7-10 days.
Drinking More Water
Taking less water, dehydration or not having enough water in your body can be reason to constipation. Drinking water in good amount can help to keep stools soft and make them easier to pass.
Add Foods that contain lot of water in them, like fruits and vegetables, also add to your overall water intake.
Foods with High Water Content
Broccoli
Spinach
Cabbage
Strawberries
Cantaloupe
Sweet peppers
Celery
Tomato
Cucumber
Watermelon
Lettuce
Zucchini
Some preventing measures
Maintaining hygiene after bowel movements can be a challenge when you have a fissure. If wiping is causing pain, then you can use bidet or a hand shower. It will not irritate your skin.Instead of toilet paper, you can also use fragrance-free wet wipes.
Avoid straining during passing stool. Try to relax the muscles in the anal canal during a bowel movement. This will help you to release the tension in anal sphincter muscles that may lead to fissures.
Don't hold stool when there is urge to pass stool . Immediately go to washroom. Holding for a long period of time can mean that it becomes harder to pass. So avoid it.
Many cases of anal fissures can be treated effectively at home. As this condition is mainly caused by constipation or diarrhea, rather than being caused by an underlying medical condition. It's important to treat fissures, and there causes in starting, before it become chronic and are harder to heal.
Adding more water and foods that contain more fiber and water content will help to prevent constipation and make your stools softer. Passing stools more easily will reduce the discomfort that comes with fissures, as will stool softeners.
The Final word
Anal fissures are painful and can affect your quality of life. But it's good that most of the fissures will heal on their own at home. You can use simple home remedies and some preventing measures to deal with this condition.
Still, before treating fissures always consult with doctor .This will give you the best chance of healing without any long-term problems or having the fissure become chronic.