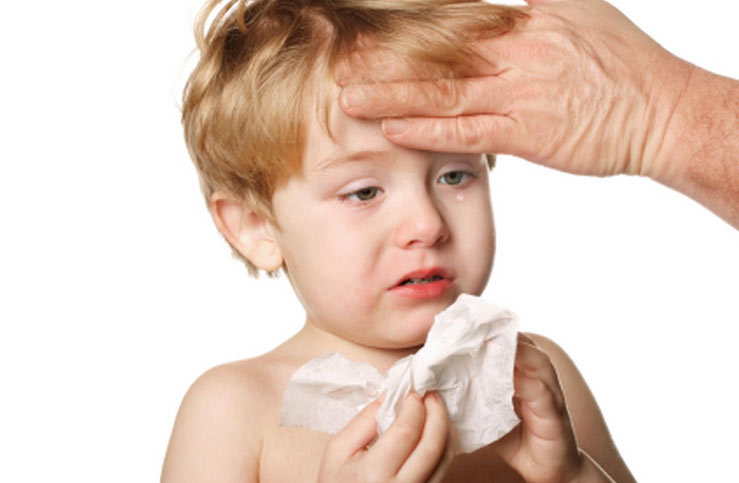 HOME REMEDIES FOR COMMON COLD
01 Oct, 2021
Posted by admin
What is Common Cold?
Cold is also known as Rhinitis or Nasopharyngitis. It is a disease caused by infection of the respiratory tract. In this, the nose of the person is affected. Common cold is caused by virus infection. The most common cause of a cold is rhinovirus infection. In a cold, a person has to face problems like running water from the nose sneezing, sore throat, nasal congestion.
Symptoms of common cold:
People have such problems in cold: –
Runny nose
Itching in Nose
Sore throat
Nasal congestion
Headache and heaviness
Eye irritation
Cough
Fever
Sneeze
 Common Cold Causes:
It is caused by a virus infection. More than two hundred viruses are believed to cause colds, but mainly the following two viruses are responsible for common cold.
Korenavirus (in 15–30 percent of cases)
Rhinovirus (30–80 percent of cases)
Home Remedies for Common Cold
You can do these home remedies to cure cold:
Turmeric and Milk: 
Drink two spoons of turmeric powder in a glass of warm milk. It provides relief in blocked nose and sore throat. Water from the nose stops.
Tulsi:
In colds, basil gives fruit similar to nectar. After cough and cold, grind 5-7 leaves and make a decoction by adding it to the water. Drink this decoction.
When the nose is closed, sniffing the basil leaves in a handkerchief helps to open the nose.
In young children, after 6-7 drops ginger and basil juice mixed with honey, lick it. It is helpful in both opening the closed nose and stopping the runny nose.
Methi and Alsi: 
Boil 3-4 grams of fenugreek and flaxseed in 1 glass of water. When it boils well, then put 3-4 drops of it in both the nostrils. It provides relief in cold.
 Turmeric and parsley 
Cook ten grams turmeric and ten grams parsley in one cup of water. When the water remains half, then add a little jaggery to it. This provides instant relief in colds, and reduces running water from the nose.
Use of black pepper is beneficial 
Licking black pepper powder with honey provides relief in colds, and watery nose is reduced.
Drink half a teaspoon pepper powder and one teaspoon sugar candy mixed with a glass of warm milk twice a day.
Mustard oil:
At bedtime, put 2-2 drops of almond rogan or mustard oil in both the nostrils of both nostrils. It does not cause any type of disease of the nose.
Ginger
Boil ginger in milk in a cough of cough.
Licking honey mixed with ginger juice also provides relief in colds.
Boil 1-2 pieces of ginger, 2 black pepper, 4 cloves and 5-7 fresh basil leaves in a glass of water. When it boils down to half a glass, then drink one spoon of honey mixed with it.
Toast small pieces of ginger in desi ghee and grind it 3-4 times a day. It provides relief from the problem of running water from the nose .
Garlic: 
Garlic contains a chemical called allicin, which is anti-bacterial, anti-viral, anti-fungal. It cures the infection of cold and cold. For this, roast 4-5 garlic buds in ghee and eat them.
Cow Ghee Benefits in Common Cold Treatment
Melt pure cow ghee and pour 2 drops in the nose in the morning. Do this regularly for three months. The old cold also gets cured.
Raisins:
Boil 7-8 raisins in water. When the water remains half, then take out the dry grapes, and drink the water. It provides relief from the problem of runny nose.
Other Home Remedies to Cure Common Cold
Grind 4 grams of dry ginger, small peppers and small cardamom seeds with jaggery. Make small tablets of 1-1 gram of it. Taking one tablet with lukewarm water before going to bed at night cures cold.
Add two drops of fresh urine in both nostrils in the morning and evening.
If you are troubled by a runny nose , make a decoction by taking 5-5 grams of root of dryness, dry ginger, peeled and kateri and drink it.
Frying seeds of fennel seeds on a pan and wrapping them in a cloth smells comfortable.
Eat half a teaspoon of cinnamon mixed with one teaspoon of honey.
 Your diet in common cold disease
During a cold your food and drink should be like this:
Lick half a teaspoon of radish seeds powder with honey.
Fry the ripe guava lightly in the fire of the dimples.
Eat cumin powder mixed with ghee and sugar. This reduces water flow from the nose.
Grind nutmeg and drink a pinch of it mixed with milk.
Mix the same quantity of jaggery, ghee and starch. After heating it, take one spoon at night.
Fruit and Vegetables