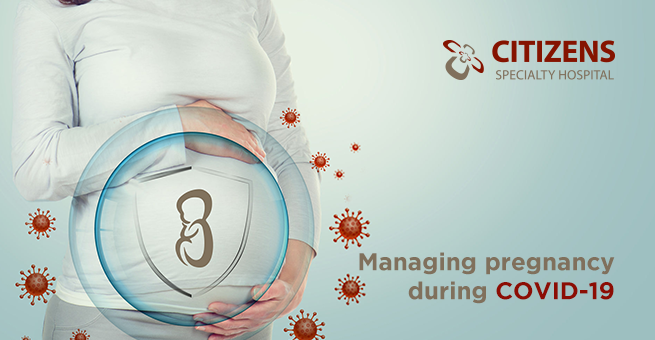 Home Remedies for Covid Positive Pregnant Women
13 Jan, 2022
Posted by admin
INTRODUCTION:-
A coronavirus is a kind of common virus that causes an infection in nose, upper throat. Most coronaviruses are not dangerous. The virus is known as severe acute respiratory syndrome coronavirus 2 .
The disease it causes is called coronavirus disease 2019 . In March 2020, the World Health Organization (WHO) declared the COVID-19 a pandemic.
Corona viruses can cause symptoms ranging from the common cold to more severe diseases such as Severe Acute Respiratory Syndrome.
Common signs of Corona infection involve respiratory symptoms, high fever, cough, shortness of breath and breathing difficulties. In severe cases, infection can lead Pneumonia, severe acute respiratory syndrome and death
SYMPTOMS:- COVID-19  symptoms include:-
Cough
Fever or chills
Shortness of breath or difficulty breathing
Muscle or body aches
Sore throat
New loss of taste or smell
Diarrhea
Headache
New fatigue
Nausea or vomiting
Congestion or runny nose
DIAGNOSIS :-It may include:-
SEROLOGICAL TEST
X-RAY
CT SCAN
MRI
        EFFECT OF COVID-19 ON PREGNANCY:-
Pregnant women do not appear more likely to contract the infection than the general population. However, pregnancy itself changes the body's immune system and response to viral infections in general,which can occasionally be related to more severe symptoms and this will be the same for COVID-19.
Reported cases of COVID-19 pneumonia in pregnancy are milder and with good recovery.
In other types of coronavirus infection (SARS, MERS), the risks to the mother appearto increase in particular during the last trimester of pregnancy. There are casereports of preterm birth in women with COVID-19 but it is unclear whether the preterm birth was always iatrogenic, or whether some were spontaneous.
Pregnant women with heart disease are at highest risk (congenital or acquired).
The coronavirus epidemic increase the risk of perinatal dipression and anxiety.
PREVENTION:-
Home:-
Stay at home until and unless there is any medical urgency.
Prefer online consultations especially for routine hospital visits,minor queries, which can be consulted over calls.
Avoid home visitors including maids,housekeeping staff,cooks, etc. to only essential conditions, if possible.
Hands:-
Regular hand wash for minimum 20 seconds, using soap and water or an alcohol-based hand rub.
Elbow :-
Cover mouth and nose with bent elbow, or napkins whenever you cough or sneeze and dispose the napkin  immediately.
Face:-
Avoid needless touching of face, eyes, nose and mouth with hands.
Space:-
Keep social distance of at least 2 meters with person inside or outside the house.
Other general measures:-
Work from home, when possible.
Maintain at least two metre distance with other people
Avoid crowded places- malls/ markets, crowded lift etc.
Travelling should be avoided
Use own vehicle but if public transport is used, keep distance.
Avoid meetings and functions for any type of celebrations.
Minimize visitors coming to meet the mother and new-born after delivery.
  HOME REMEDIES FOR COVID-19 POSITIVE PREGNANT WOMEN:-
Drink warm water when you feel thirsty
Drink leukewarm milk added pinch of haldi at bedtime
Practice yoga and pranayama,meditation regularly in morning
Increase immunity by some natural herbs like haldi, jeera,ajwain and shunthi.
Take chavyanprash when you wake up in morning.
Drink herbal tea in morning adding some ingredient like tulsi,ginger and dalchini.
Breathing exercises will help rise lung capacity and its overall functioning.
Take balanced meal. Each meal should have carbohydrates, proteins and fats.
Avoid anxiety. Because anxiety is bad for pregnant women.
Taking some panchkarma procedure like Steam inhalation,pratimarsh nasya etc.
    SPECIFIC DIET RECOMMANDATION:-
Diet changes could be, beneficial for pregnant women who are at risk such as diabetic, obese or other metabolic diseases to particularly lower the risk.
Also, no such evidences have been found stating that chicken ,meat or eggs consumption may increase risk of acquiring COVID-19 infection.
In general, a diet rich in proteins, vitamins and micronutrients should be selected for instead of junk, fried food. Addition of nutritious and healthy options into diet should be considered such as citrus fruits, garlic, broccoli, turmeric, ginger,spinach and so many. This helps boost up body's immune system and reduce any infection risk.
    AYURVEDIC HERBS USED CORONA INFECTION:-
HALDI
GILOY
ASHWGANDHA
JEERAK
TULSI
AJWAIN
DALCHINI
SHUNTHI
LASHUN
MARICH
PIPPALI
AMLA
      CAC  CORONA VIRUS ADVANCED PREVENTION KIT:-
IMMUNO BOOSTER TABLETS
RASAYAN VATI
ANU TAIL
COUGH GO TABLETS
DETOX TABLET
SWASKAS CHINTAMANI RAS