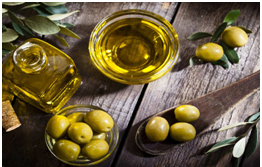 Home Remedies for Laryngitis : How to Treat
12 Jan, 2022
Posted by admin
OVERVIEW:-
Laryngitis is an inflammation of voice box from overuse, irritation or infection. Swelling of the voice box can be caused by an infection, such as a cold, the flu, bronchitis or by overuse.
Inside the larynx are vocal cords — two folds of mucous membrane covering muscle and cartilage. Generally, vocal cords open and close smoothly, creating sounds through their movement and vibration.
SYMPTOMS:- Laryngitis symptoms are caused by something more serious or long lasting. Laryngitis signs and symptoms can include:-
Hoarseness
Weak voice or voice loss
Tickling sensation and rawness in throat
Sore throat
Dry throat
Dry cough
CAUSE:– The most common cause of acute laryngitis is a viral infection. Laryngitis occur  if you're prone to:-
Other causes of  laryngitis are:-
Smoking
Overuse of the voice, such as screaming, loud cheering, singing
Allergies
Throat irritation caused by inhaled medications, like asthma inhalers
A fungal infection, such as thrush
An injury, such as a smash to the throat
Inhalation of chemical fumes
Sinus disease
Acid reflux can also play a role.
DIAGNOSIS:- It may include:-
Physical Examination
Laryngoscopy
X-ray
Biopsy
RISK FACTORS:- Risk factors for laryngitis include:-
Getting a respiratory infection, such as a cold, sinusitis or brocnhitis
Contact to irritating substances, such as cigarette smoke, excessive alcohol intake
Overusing of voice, by speaking too much, speaking too loudly, shouting or singing.
COMPLICATION:-
Difficulty in swallowing
Difficulty in breathing
Narrowing of airways
Inflammation
PREVENTION:– To stop dryness or irritation to  vocal cords:-
Avoid smoking :- Smoke dries  throat. It can also cause vocal cords to become irritated.
Limit alcohol and caffeine:-Avoid excess alcohol consumption.
Drink plenty of water:- Fluids help keep the mucus in throat thin and easy to clear.
Keep spicy foods out of  diet:- Spicy foods can cause stomach acid to go into the throat or esophagus. This can lead to heartburn or GERD .
Taking healthy foods :- Eat fruits, vegetables and whole grains. These foods can also help retain the mucous membranes in the throat healthy.
Avoid clearing  throat:-  Clearing  throat also causes  throat to secrete more mucus and get more irritated, So avoid clearing the throat.
Avoid upper respiratory infections:- Wash  hands often, and avoid contact with people who have upper respiratory infections such as colds and flu.
AYURVEDIC VIEW FOR LARYNGITIS:-
In Ayurveda, chronic laryngitis is associated with "SWAR BHEDA".It is the disease of Pranavaha strotas(respiratory system), caused due to vitiation of vata and kapha affecting the rasa.
AYURVEDIC TREARMENT FOR LARYNGITIS:-
Ayurvedic treatment involves certain therapies with that act as herbal antibiotic, blood and lymph cleansing herbs.Sometimes, demulcent herbs which are an agent that forms a soothing film over a mucous and give effective relief.
AYURVEDIC MEDICINE FOR LARYNGITIS:-
SITOPLADI CHURNA
LAXMIVILAS RASA
HARITAKIKHAND
KANTHSUDHARAK VATI
KHADIRADI VATI
LAVANGADI VATI
VYOSHADI VATI
TANKAN BHASM
TALISADI CHURNA
YASHTIMADHU GHANVATI
PANCHAKRMA TREATMENT FOR LAYNGITIS:-
SHASTI SHALI PIND SWEDAN
PATRA POTLI PIND SWEDAN
NASYAM
UROBASTI
AYURVEDIC HERBS USED IN LARYNGITIS:-
YASHTIMADHU
HALDI
SONTH
LASHUN
TULSI
GILOY
AJMODA
MARICH
LAVANG
HOME REMEDIES FOR LARYNGITIS:-
These natural sore throat remedies to relieve :-
GARGLE WITH:-
salt water :-Dissolve half a tablespoon of rock salt in warm water and gargle. It will help reduce the swelling in throat. It will also help loosen the mucus and remove it.
Henna leaves -:-Make decoction  of these leaves and use for  gargle.
Cardamom powder :- Dissolve the powder in water, pour and do gargle.
Methi seeds :- Boil them in water, pour, and gargle.
Turmeric water :- Turmeric is an excellent antioxidant. Mix turmeric powder in hot water along with  salt use for gargle.
Basil water :- Boil water with tulsi leaves . After straining it or gargle with it.
Tankana Bhasma :-This is made from borax. Dissolve some Tankana Bhasma powder in water, and gargle twice a day.
DRINK LEMON AND GINGER WATER:-
Add a spoon of honey and lemon juice to warm water and drink it.It help to cure hoarseness of voice.
DRINK WARM LIQUIDS:-
Warm fluids will help moisten  throat preventing a dry throat and the resulting dehydration. It may include:-
Tea with ginger and honey is a popular mixture that calms the inflamed throat.
Red hibiscus tea helps cure sore throat. Red hibiscus tea is also useful as it is loaded with Vitamin C.
Sip some warm water from time to time to keep hydrated and wet in the throat.
Take Triphala and Yashtimadhu decoctions.
DRINKING WARM WATER WITH HONEY:-
It helps relieve pain and inflammation, and honey is a natural antibacterial and anti-inflammatory substance.
By fighting inflammation, it may help reduce pain and discomfort in the throat. Honey can also act as a cough suppressant.
TAKING GARLIC:-Add some garlic in food it cure the laryngitis. Garlic has antibacterial properties, so it may help to cure infection sooner.
CAC SPECIAL MEDICATION FOR LARYNGITIS:-
BRONCHO CARE COUGH SYRUP
AMRIT TULSI RAS
COUGH GO TABLETS
KANTH SUDHARAK VATI
TRIKATU TABLET
KAPHA BALANCE TABLET