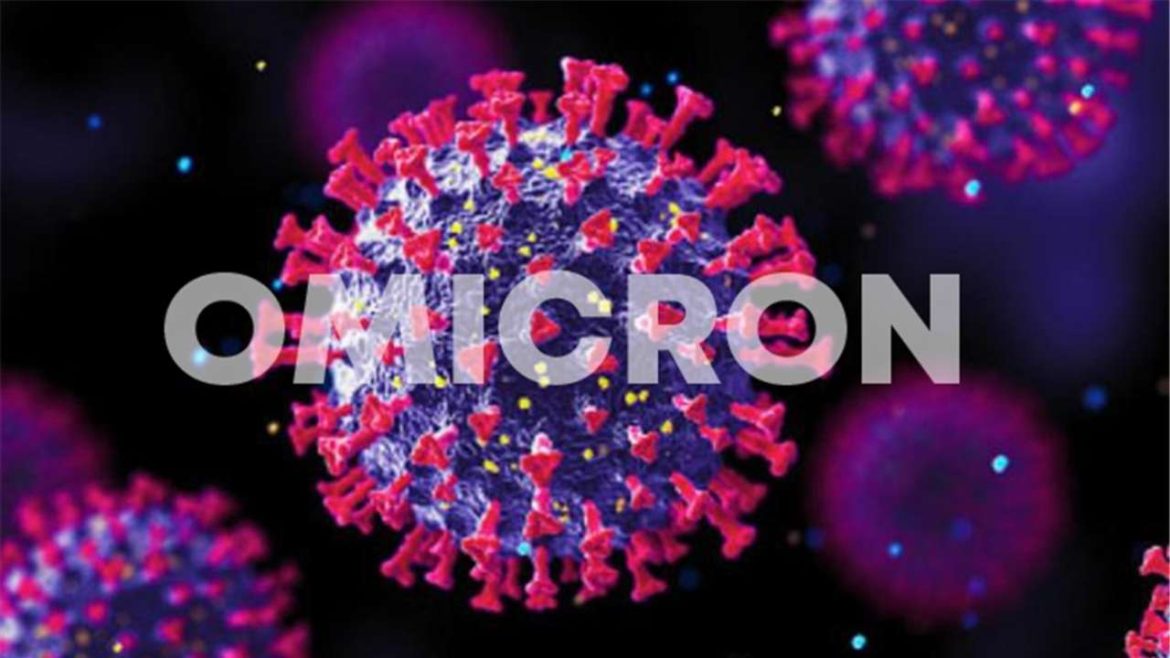 HOME REMEDIES FOR OMICRON
18 Jan, 2022
Posted by admin
OVERVIEW:-
The omicron variant is the variant of SARA-COV-2, the virus that causes COVID-19.
It was first reported to the world health organization from South Africa .
On 26 Nov 2021 the WHO chosen it as a variant of concern and named it OMICRON.
HOW EASILY DOES OMICRON SPREAD:-
1.)The omicron variant likely will spread more easily than the original SARS-COV-2 Virus .
2.)Omicron infection can spread the virus to others, even if they are vaccinated or don,t have symptoms.
SYMPTOMS
Most common symptoms :-
Fever
Cough
Tiredness
Loss of taste and smell
Sore Throat
Headache
Pains
Diarrhoea
Skin rash
SERIOUS SYMPTOMS:-
Difficulty in breathing
Shortness of breath
Loss of speech
Chest pain
DIAGNOSIS:-
The commonly used PCR tests continue to identify infection, including infection with Omicron, as we have seen with other variants as well. Studies are continuing to determine whether there is any impact on other types of tests, such as rapid antigen detection tests.
IS OMICRON VARIANT IS MORE CONTAGIOUS?
Yes, the Omicron variant is more contagious than previous variants. However, being vaccinated and taking precautions such as avoiding crowded places, maintaining your distance from others and wearing a mask are critical in helping to stop the transmission of COVID-19,and we know these actions have been effective against other variants.
PREVENTION:-
Wear a mask that covers nose and mouth. Make sure that your hands are clean when you wear and remove
Maintain a physical distance of at least 1 metre from others.
Avoid poorly ventilated or crowded spaces.
Open windows to improve ventilation indoors.
Wash your hands regularly.
When it's your turn, get vaccinated.
WHO RECOMMANDATION:–
The most effective steps individuals can take to reduce the spread of the COVID-19 virus is:
Maintain physical distance of at least 1 metre from others
Wear a mask
Open windows to improve ventilation
Avoid poorly ventilated or crowded spaces
Keep hands clean
Get vaccinated
HOME REMEDIES FOR OMICRON VIRUS:-
Drink luke warm water in morning
Add ginger or garlic in food during coocking
Practice yoga,pranayama and meditation in morning
Some spices like Turmeric,corriander,black pepper,cumin and cinnamon add in food
Take chywanprash in morning with luke warm water
Drink herbal tea or kadha in morning add some ayurvedic herb like Tulsi,Adrak,Marich,Pippali and Dalchini.
Eat some jaggary,cow ghee and lemon in a day
Drink golden milk twice a day
Ashwagandha is a powerful herb with antimicrobial properties and is obtainable in the form of both extracts and powders. Take 1-3g powder, mix it with warm water and consume twice daily for 15 days to a month.
Giloy is another effective Ayurvedic herb and the same amount of extract or powder should be consumed every day after mixing with warm water.
AYURVEDIC DRINK FOR INCREASE IMMUNITY:
Drink herbal tea made with Holy Basil, Cinnamon, Black pepper, Dry Ginger and Raisin – once or twice a day.Add jaggery (Guda) and / or fresh lemon juice as per your taste.Those who are used to drinking milk regularly, can mix half tea spoon turmeric powder in 150 ml warm milk and take once or twice a day
PANCHKARMA THERAPIES :-
NASYA:-This is the procedure of instilling drops of medicated oils in nostrils provided one is free of fever and cold.
GANDUSHA– OIL GARGLES/MOUTH RINSE:-Oil pulling is an ultimate weapon for better immunity. Daily, natural sesame oil can be used to clean the oral cavity, pharynx, and tonsill. It coats the mucosa as biofilm and has immune modulatory,  antimicrobial and antioxidants benefits.
DHOOPANAM (HERBAL FUMIGATION):-Fumigation techniques have been used for centuries for disinfecting the environment.
SWEDAN(STEAM INHALATION):-During dry cough / sore throat Steam inhalation can be practiced once in a day.
YOGA AND AASANAS FOR BOOSTING IMMUNITY:-
Deep yogi Breath – 5 to 7 breaths
Bhastrika (Bellows Breath)
Marjari Asana (Cat pose)
Ardhachakrasana (backbend)
Hastapadasana or Ardhauttanasana (Standing forward bend – Hand to knee/toe
Trikonasana (Triangle pose)
Ardha Matsyendrasana or Vakrasana (Half spinal twist)
Paschimottanasana (Seated forward bend)
Shishuasana (Child's pose)
Bhujangasana (Cobra pose)
CAC SPECIAL MEDICATION FOR OMICRON VIRUS INFECTION:-
DETOX TABLETS
HERBAL CHYAWANPRAS
IMMUNO BOOSTER TABLET
GILOY CAPSULES
AYUSH KWATH