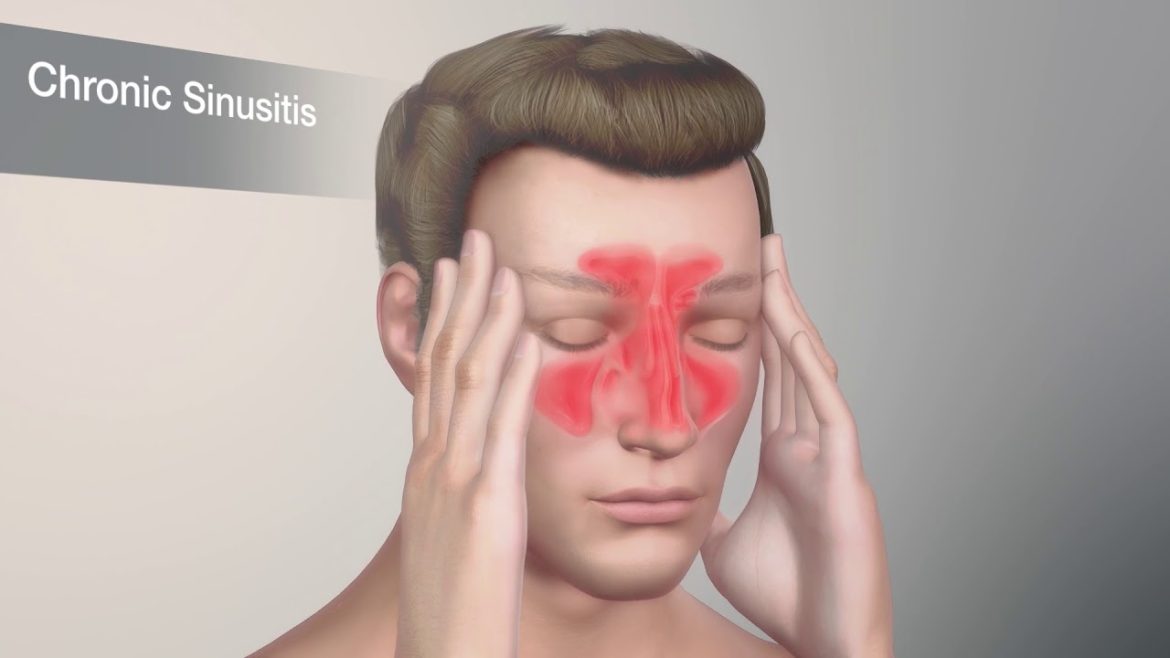 HOME REMEDIES FOR SINUSITIS
14 Sep, 2021
Posted by admin
INTRODUCTION-
Sinusitis is known as pinas roga in Ayurveda. Chronic Cold and cough should not be left untreated, because it may lead to sinus and allergies. It may affect people of any age and sex. Kids suffering from cold and other viral infections are more prone to Sinusitis. The common conditions that cause sinus blockage include the common cold, nasal polyps (non-cancerous growth), allergic rhinitis or a deviated septum etc.
SINUSITIS-
It is an infection that causes swelling and inflammation of your nasal passages. It is normaly occurred due to germs (bacterial and viral) infection. Sometimes fungi causes it. People with weak immune systems are more prone to bacterial and fungal sinus infection. When you have a congested nose or coloured discharge with headache, facial pain and swelling around the sinuses, you may have sinusitis. It can be caused by infection, allergies, and particulate or chemical irritation of the sinuses.
SYMPTOMS
Nasal congestion and obstruction
Fever, common cold and flu
facial tenderness and headache
cough and bad breath
Co Sore throat & fatigue
Dental pain & loss of smell
Nasal stuffiness & discharge
Pressure or pain in the sinuses
The sense of taste is reduced
 HOME REMEDIES FOR MANAGING SINUSITIS-
Sinus problems can be uncomfortable. There are several home remedies  that you can try for  alleviate the pain ,inflammation and discomfort of sinus issues.
USE A NETI POT-
Nasal irrigation is a process often used to ease the symptoms of sinusitis. According to recent research, using a neti pot with a saline solution can get rid of some symptoms of chronic sinusitis.
Follow the directions supplied with your specific neti pot. Here are general directions:
Fill the pot with the saline solution.
Incline your head over the sink at a 45-degree angle.
Insert the spout of the pot into your top nostril. Carefully pour the saline solution down that nostril.
Repeat the process with the other nostril.
Be careful to sanitize your neti pot after every use.
Only used distilled water.
TAKE HOT WATER STEAM –
Add clove oil or eucalyptus oil to the hot water and take steam twice a day.
Spit out the secretions coming to your mouth.
Have a salt water gargle after that to clear your throat.
You can use electrical sunna also to take steam.
Application of oil like ksheerbala or sesame oil over your face before taking steam.
Chop some onions and boil it with water, take its steam.
USE GARLIC SNUFF-
Take five to six garlic buds, crush them and sniff them (inhale) or tie the crushed garlic in a clean cotton cloth so as to form a bolus, keep placing the bolus near your nose and inhale many times in a day.
USE HUMIDIFIERS-
By using humidifiers in the rooms, the air will be humidified and made more liable for breathing.
As per the instructions, be sure to clean them at regular intervals.
A dirty filter can be a source of spraying mold into the air that surrounds your room.
 USE HOLY BASIL STEAM-
Vapour inhalation with decotion of holy basil or boiled water with it.
Doing it for many days will help in sinusitis.
It prevents from chronic forms of the disease.
EAT FOODS WITH ANTIBACTERIAL PROPERTIES–
To fight the bacteria and virus add antibacterial food items like garlic, ginger, and onions to your diet.
Candida or yeast is killed by garlic and olive leaf extract.
You can also try drinking ginger tea.
Add raw honey it  boosts your immune system.
Honey is loaded with antioxidant, and has antifungal and antibacterial properties.
USE CUMIN SEED POWDER- 
Take one tsp. of cumin seed powder and tie it in a clean cloth so as to form a bolus.
Inhale the bolus by keeping it close to your nose and inhale many times in a day.
 CLEAR THE SINUSES WITH EUCALYPTUS OIL-
If you want to reduce sinus or upper respiratory infections, use eucalyptus oil externally on the temples or chest.
You can also inhale eucalyptus oil via a diffuser when it is added to boiling water.
Make sure you only use food-grade essential oils.
 Rub one drop of eucalyptus oil on the roof of your mouth, then drink a glass of water.
GET SOME REST-
One of the most important things you can do when you are suffering from a sinus infection is to get some rest.
 Get adequate amount of sleep so you can get well quicker.
This also helps your body to fight the infection.
When you sleep, elevate your head with some extra pillows, this will help prevent the mucus from getting stuck in your sinuses at night.
GINGER AND TULSI DECOCTION- 
Boil one glass water with 7-8 leaves of holy basil leaves, 8-10 crushed powder of pepper, 10-15 gms of sugar candy and ginger small piece crushed.
When ingredients reduce to half, strain it through a sieve or a sterile cloth and drink warm.
USE WARM COMPRESSES-
Another effective home treatment you can try is to apply a warm compress.
Applying moist, warm heat may help soothe facial and sinus pain.
Place a wet, warm towels around your nose, cheeks, and eyes this may help in relieving some pressure from the sinuses.
This procedure will also help clear the nasal passages from the outside.
MOISTURIZE YOUR SINUSES-
Drape a towel over your head as you breathe in the vapor from a bowl of medium-hot water
Keep the vapor directed toward your face.
Take a hot shower, breathing in the warm, moist air.
This will help ease pain and help mucus drain