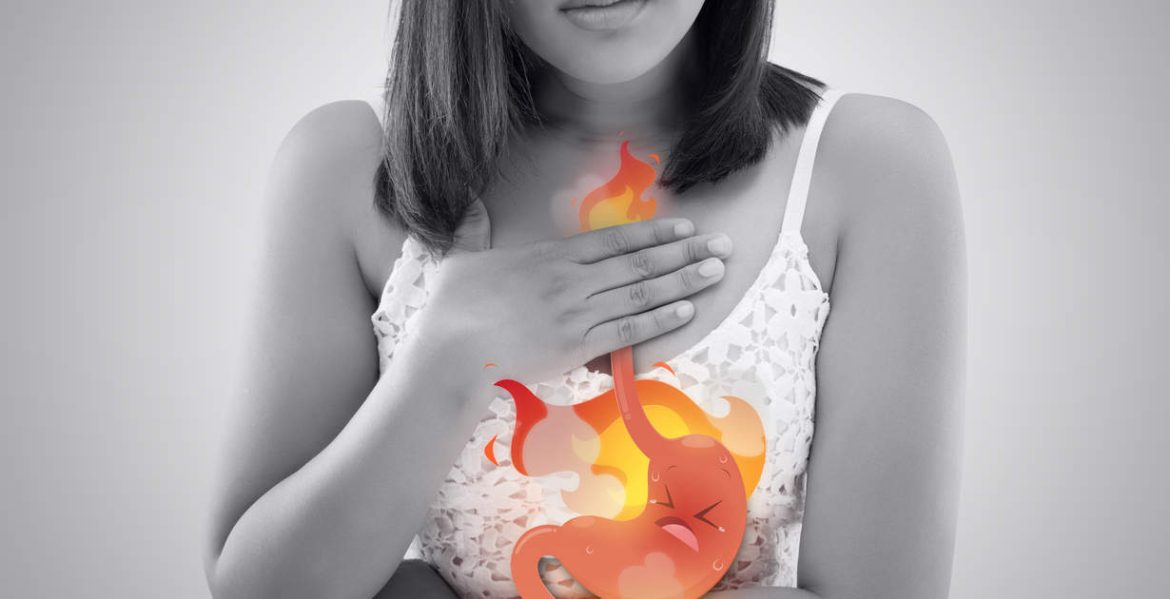 HOME REMIDIES FOR INDIGESTION
27 Aug, 2021
Posted by admin
DESCRIPTION –
It is also called dyspepsia and upset stomach. Indigestion cause discomfort in upper abdomen. Indigestion describes symptoms such as abdominal pain and feeling of fullness after start eating, rather than a specific disease.
CAUSES –
Indigestion has many causes including:
Ulcers
GERD
Stomach cancer (rare)
Gastro-paresis – it is a condition where the stomach does not empty properly.
Stomach infections
Irritable bowel syndrome
Chronic pancreatitis
Thyroid disease
Pregnancy
Aspirin and other painkillers,
Estrogen and oral contraceptives,
Steroid medications,
Certain antibiotics,
Thyroid medicines.
Eating too much, eating too fast, and eating high-fat foods.Drinking too much alcohol
Cigarette smoking
Stress and fatigue
SIGNS AND SYMPTOMS
Early fullness during a meal.
Uncomfortable fullness after a meal.
Discomfort in the upper abdomen.
Burning sensation in the upper abdomen.
Bloating in the upper abdomen.
Nausea
Abdominal pain
Belching and gas
Nausea and vomiting
Acidic taste
Growling stomach
PEOPLE WHO HAVE GREATER RISK FOR INDIGESTION?
People of all ages are affected by indigestion. It is extremely common. People with increased risk of indigestion include:
Excess alcohol consumption
Drugs that may irritate the stomach such as aspirin and other pain relievers.
Abnormality in the digestive tract such as an ulcer.
Emotional problems, such as anxiety or depression.
HOME REMEDIES FOR INDIGESTION
1. Baking soda – indigestion cause the presence of excess acid in stomach.
Certain foods like beans, cabbage, milk products and onions and others result in indigestion.
Baking soda has sodium bicarbonate that acts as an antacid helping to neutralize stomach acid.
It react with the excess formation of hydrochloric acid to break down the effect of the acid in stomach.
It also detoxifies the digestive system and give relief from heartburn and indigestion.
2. Apple Cider Vinegar – it is one of the most effective cures for indigestion.
If people suffering from digestion problem then it is an excellent source of magnesium, phosphorus, potassium, calcium and other minerals that help in digestion.
ACV acidic in nature that breaks down the fats and preventing acid re-flux.
The acetic acid in apple cider vinegar helps to cure indigestion by virtue of its alkaline-based digestive attributes.
3. Indian Gooseberry (Amla) – Amla has aphrodisiac, diuretic, laxative, carminative, antibacterial, anti-inflammatory and antiviral properties.
These properties help to stimulate digestive process, curing indigestion, heartburn and acidity.
Amle ka murabba is one of the most effective ingredients for curing indigestion.
4. Coriander Seeds (Dhaniya) – Dhaniya seeds known for antispasmodic and anti-inflammatory properties that relieve from upset stomach and indigestion further it stimulating digestive process.
Coriander seeds consists of an essential oil called urandrol that detoxifies the liver and increases appetite in people also curing indigestion.
5. Carom Seeds (Ajwain) – Ajwain cure various digestive disorders including indigestion, acidity, and flatulence.
The active enzymes present in ajwain help in boosting the digestive system by facilitating gastric juices.
Take ajwain with water for a week cure indigestion.
6. Mint leaves – It is commonly known as pudina.
Mint leaves have digestive properties and can act as a natural cooling agent.
This helps to get proper relief from acidity and heartburn.
One cup of mint tea acts as an effective natural remedy for acid re-flux.
7. Tulsi leaves – Tulsi also known as Basil.
The leaves help to produce mucous in stomach that treat heartburn while the leaves soothe the stomach lining.
Just chew 2-3 basil leaves or boil them in water and drink it to get immediate relief.
8. Ginger – ginger has various digestive and anti-inflammatory properties.
It can be considered one of the most effective home remedies for acid reflux.
People can use ginger in cooking, chew a slice of fresh ginger also can boil in a glass of water and drink drink when it remain half may helpful in heartburn.
9. Butter milk (chaas) – chaas is most helpful home remedies for acid reflux and heartburn.
It contains lactic acid that helps to normalize acidity.
10. Chew gums – according to some studies chewing gum give relief from acidity.
Chewing gum leads to increase saliva production which may help get rid of acidity in the esophagus.
11. Raw almonds – They are rich in natural oils provide soothing effect on stomach.
Raw almonds also help in digestion process.
Almond milk keep stomach in a good health and give relief from acidity.
12. Jaggery – it give relief from heartburn and acid reflux.
It helps with the digestive process and give relief from acidity.
It provide cooling effect on stomach.
13. Watermelon juice – Watermelon keeps the body hydrated during summers.
Watermelon juice also act as one of the natural remedies for heartburn.
Just take a glass of watermelon juice with your breakfast to get relief from acidity.
14. Aloe juice – Aloe juice can help to soothe irritation caused by acid reflux.
People suffering from heartburn get the habit of drinking ½ cup of aloe juice before meals to keep stomach and esophagus soothed.
15. Fennel seed – This is antispasmodic herb. Soothe gastrointestinal problems like stomach cramping, nausea, and bloating.
Take 1/2 teaspoon of crushed fennel seed in water and boil for 10 minutes before drinking cure indigestion.