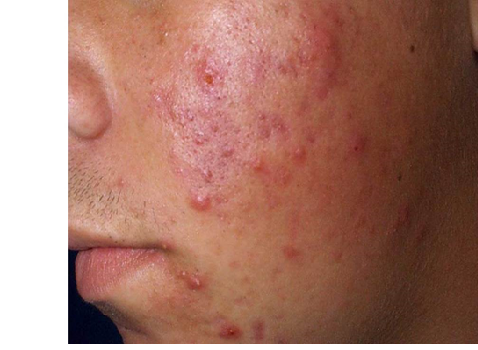 How to Get Rid of Red Blemishes on Face Naturally?
24 Feb, 2022
Posted by admin
Introduction       
Our skin functions as a protective layer of our body and it functions as a mirror of our inner health, bad health does reflect out on our face. Many kind of unhealthy eating habits, increasing levels of environmental pollution have given rise to a host of issues for us. Healthy and glowing skin indicates good immunity. On the other side discolored, dry, skin indicates poor resistance to diseases.
Due to unhealthy dietary habits, skin diseases are very common nowadays. To improve any kind of skin condition, it is important to first understand what this conditions are.
The sebaceous gland in the skin secretes the oily substance – sebum – which lubricates the skin. Blemish is a condition that affects these oil glands and skin follicles. There are many types of blemishes like acne, papule, pustule, cold sores etc.
Ayurveda takes a holistic approach to treat blemishes. Ayurveda not only treat the symptoms but goes to the root and treats properly.
How to remove Blemishes?         
Blemishes is common but unpredictable skin problem yet. Any type of mark , spot, discoloration that appears on the skin is categorized under blemishes . According to ayurveda the whole body is involved in any manifestation of a health issue and so treatment is done accordingly.
Ayurveda defines each human as a unique balance of the three doshas and five elements . When there is imbalance of these factors in a person then the disease manifest. So ideally, a healthy person has these Doshas in balance.
Another important factor that affects health is the Agni or digestive fire in a person. When digestion and metabolism in a person is good, there is no metabolic waste generated. When the agni is weak , digestion become poor and Ama formation takes place. This Ama leads to many kind of skin issues.
Read Also : Best Doctor for Blemishes
Ayurvedic Treatment for blemishes       
Imbalance of the Doshas can be diagnosed by knowing the nature patient and the blemishes on the skin. By knowing the basic nature of disease then it will be easy to treat the condition from the root cause.
In Ayurveda it is recommended  that a person should  keep the digestive fire at its optimum levels to maintain good metabolism. Dietary  habits to avoid the formation of Ama and balance the Doshas are helpful  to avoid  skin problems .  Ayurveda  treatment that are used for local application helps to fight with the inflammation and infection at the site and improve the appearance of the skin.
What Makes Ayurveda unique?
It treat  every individual with different way- by knowing nature of disease and person.
It considers all the factors of the individual – body, mind, and spirit.
It provides  natural ways of promoting health.
It emphasizes prevention to avoid reoccurrence of the disease
It empowers everyone to take responsibility for their own well-being.
It is time-tested science.
Ayurvedic medicine for red blemishes         
Chandigarh Ayurved centre have best doctors that treat both acute as well as chronic skin conditions and provide effective results to patients . CAC  provides you 'Blemishes Go kit' that is combination of medicines that are helpful to treat the blemishes .
CAC Blemishes Go Kit contains
Detox premium powder
Skin Glow Kadha
Blood Purifier
Aloe vera gel
Twak tail
Skin care tablet
Panchatikta ghrita guggulu
For more details you can visit our website
https://www.chandigarhayurvedcentre.com/product/blemishes-go-kit/
Home remedies for red blemishes
If you have blemishes on your face then is you will try to hide yourself from the world . Unpleasant blemishes can affect in the form of skin discoloration or dark spots, but the ones on the face are most disappointing. And if you are looking for some simple tips  then this article will be helpful to tell you that how to reduce blemishes.
5 home remedies to remove blemishes naturally                                        
Tomato juice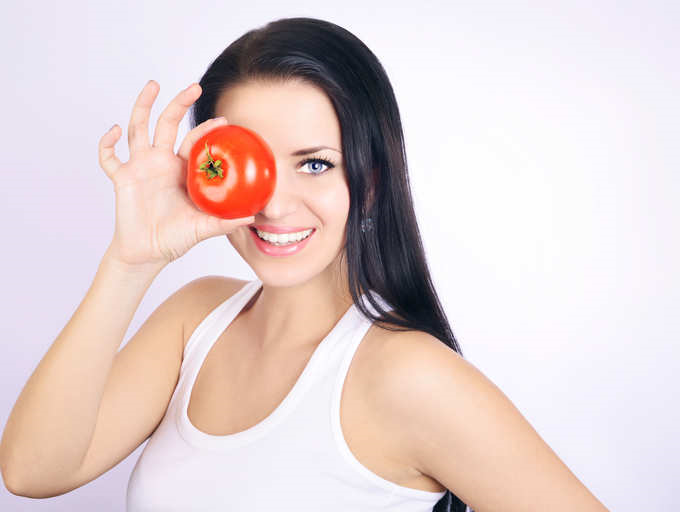 Tomatoes are rich in vitamin c and antioxidants , best to  heal the skin.  It acts as natural astringent for clearing blemishes. High lycopene content in tomato helpful in lightening the   dark spots on the skin
How to use: Simply massage your skin with juice from one tomato. Keep it for 15 minutes and wash it off with water thereafter. Do this for fifteen days and see the result.
Aloe vera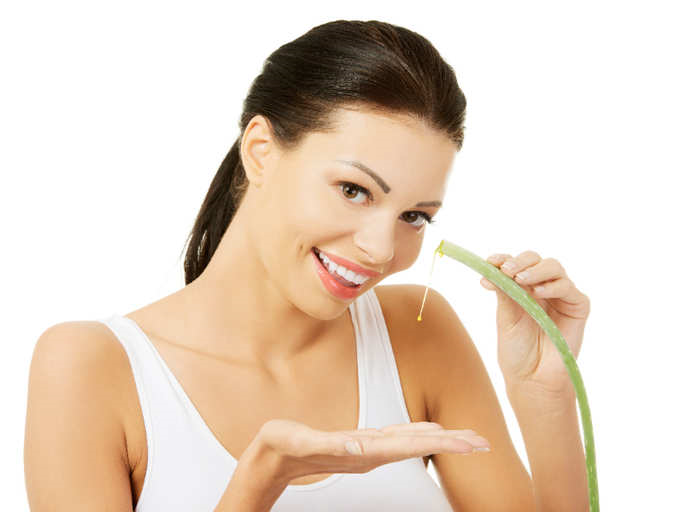 Aloe vera has been used from the ancient times for skin conditions. Aloevera contains polysaccharides that encourage the growth of new skin cells and help to heal blemishes and scars.
How to use -Extract aloe vera gel and apply it on your skin and leave it to dry. Once it's completely dry wash it  with water. Apply this natural gel for a month. You can also use the aloevera gel that is available in market.
Egg white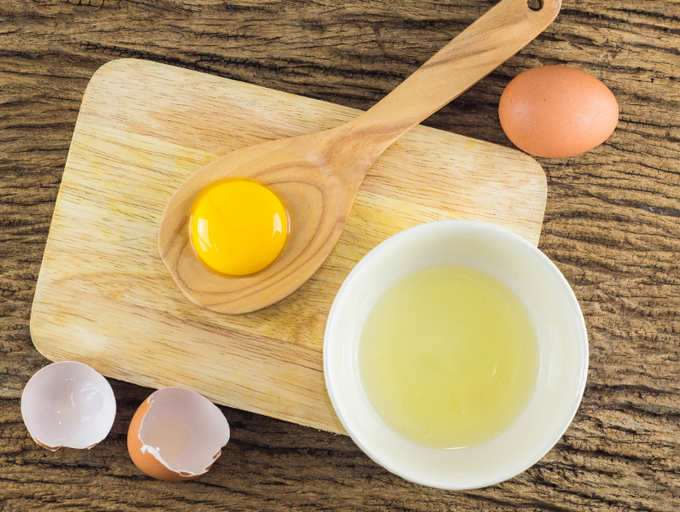 White part of the egg  contains natural enzymes that are helpful to fade away your blemishes and provide you  even skin tone
How to apply: Take an egg and separate the white part from the yolk. Apply the egg white  and  dry it . After it gets completely dried up, wash off your face with cold water.  Do this twice a week for a month to get effective results.
Honey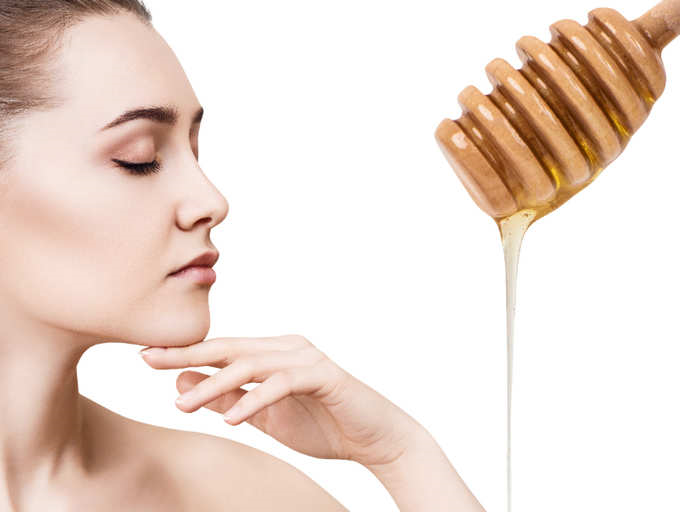 Honey contains antioxidants and anti-inflammatory properties that are  helpful  in lightening the scars.
How to apply: Apply a teaspoon of honey on the face  and keep it on for 10-15 minutes before washing it off with cold water. This will give you good results in fifteen days.
Lemon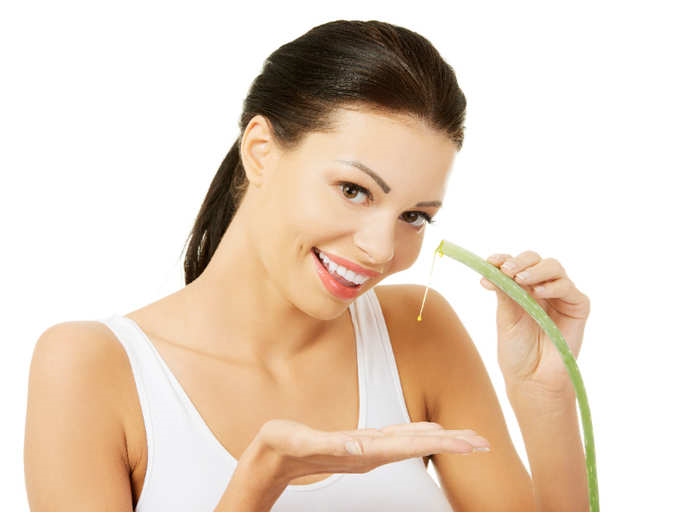 Lemon juice acts as natural bleaching agent for the skin and also lightens the scars and blemishes.
How to apply: Apply the juice of lemon or after mixing with honey , to the affected area on the face  and  keep it  for 10 minutes and then wash off. Use this for 15 days.
You can also use lemon by drinking lemon water this water will help in detoxification of your body internally and provides glowing skin.