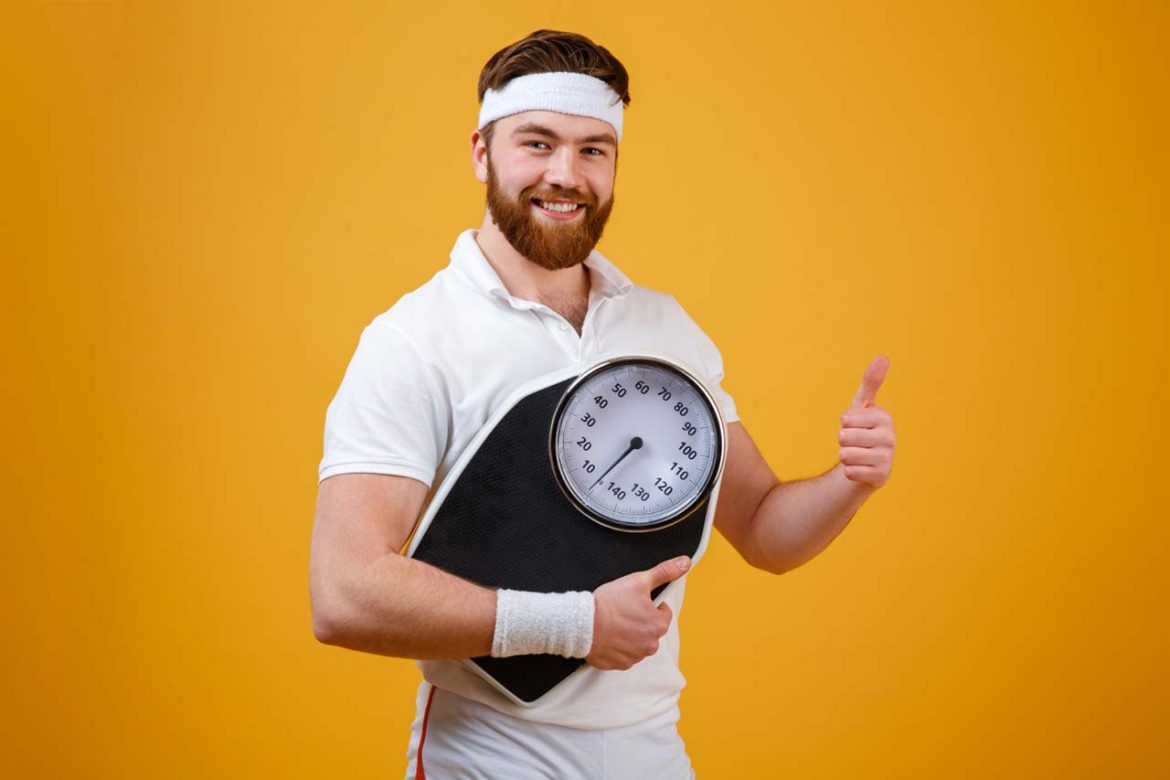 How to increase Body Weight Naturally?
21 Jan, 2022
Posted by admin
In this Modern era everyone wants to look attractive and stay fit.  Although being lean can often be healthy, being underweight can be a concern if it's the result of poor nutrition or suffering from any other health concerns.
What Are the Health Consequences of Being Underweight?
According to Research, being underweight has 140% greater risk of early death in men and 100% in women. However being underweight may put bad effect on your health.
Obesity was associated with a 50% greater risk of early death, indicating that being underweight may be even worse for your health.
Being underweight can affect your immune system, raise your risk of infections, lead to osteoporosis and fractures and cause fertility problems.
Medical condition that can contribute someone to become Underweight
There are various medical conditions that can cause unhealthy weight loss, including:
Thyroid problems: In condition of hyperthyroidism metabolism increases and leads to unhealthy weight loss.
Eating disorders: like anorexia nervosa, a serious mental disorder.
Celiac disease: Celiac disease is common and severe form of gluten intolerance.
Diabetes: If patient is suffering from diabetes (mainly type 1) then severe weight loss.
Cancer: Cancerous tumors often burn large amounts of calories, cause weakness in the body, further its treatment like chemotherapy also destroy body cells so can cause someone to lose a lot of weight.
Infections: Certain infections can put severe effect on one's physical health and patient become underweight. These infections includes parasites, tuberculosis and HIV/AIDS.
If you're underweight, then you must consult with doctor to rule out any serious medical condition.
Here are some healthy ways by following which you can gain weight
Take nutrient-rich foods
Choose a healthy and balanced diet, choose whole-grain breads, pulses and cereals; fruits and vegetables; dairy products; lean protein sources; and nuts and seeds.
Eat More Calories than Your Body Burns
This is the most important thing that you can do to gain weight i.e your intake of calories is more than your body burn.
If you want to gain weight slowly, then your intake 300–500 calories more than you burn every day.
But if you want to gain weight fast, then aim for 700–1,000 calories above your maintenance level.There are many tools that can help you to calculate calories.
Try smoothies and shakes
Reduce or avoid intake of soda, coffee and other drinks that have few calories and little nutritional value. Instead of all these go for smoothies or healthy shakes that are made with milk and fresh fruits, and sprinkle in some ground flaxseed.
Make every bite count
Snack on peanut butter, nuts, cheese, dry fruits and avocados. During bedtime take any snack like sandwich , peanut butter or a wrap sandwich or sliced vegetables, and lean meat or cheese.
Have an occasional treat
Even when you are trying to gain weight, be mindful to take excess sugar and fat. An occasional slice of pie with ice cream you can take but mostly try to add healthy and nutritious diet in addition to calories. Muffins, yogurt and granola bars are good options.
Eat Plenty of Protein
For gaining healthy weight the single most important nutrition is protein.
High-protein diet includes eggs, meats, fish, dairy products, legumes, nuts and others. Protein supplements like whey protein can also be useful if you struggle to get enough protein in your diet.
Proteins are the building blocks of your muscles. Taking protein in sufficient amount is required to gain muscle weight.
Fill up on Plenty of Carbs and Fat
If gaining weight is your priority then you have to take at plenty of high-carb and high-fat foods. It is best to eat plenty of protein, fat and carbs at each meal.
For weight gain, make sure to eat at least three meals daily and try to add in energy-dense snacks whenever possible.
Eat Energy-Dense Foods and Use Sauces, Spices
You can add spices, sauces to your food to make it tastier. The tastier the food then it will be easier to take it. But avoid all kind of unhealthy, junk food.
Also, take energy-dense foods in more quantity. These are foods that contain many calories relative to their weight.
Some energy-dense foods that can be taken for gaining weight:
Grains: Whole grains like brown rice and oats.
High-fat dairy: Whole milk, full-fat yogurt, cheese, cream.
Nuts: Almonds, walnuts, macadamia nuts, peanuts, etc.
Dried fruit: Raisins, dates, prunes and others.
Tubers: Potatoes, sweet potatoes and yams .
Fats and oils: Extra virgin olive oil and avocado oil.
Meat: Chicken, beef, pork, lamb, etc. Choose fattier cuts.
Dark chocolate, avocados, peanut butter, coconut milk, granola, trail mixes.
Green vegetables, fruits should be taken. Try to take fruits that don't require too much chewing, like bananas.
Improve Your Strengthening power
You have to make sure that the excessive calories that you are taking must go to your muscles instead of just fat cells, for this purpose weight lifting can be helpful.
Go to a gym and lift 2–4 times per week. Lift heavy and try to increase the weights and volume over time.
Doing some cardio exercises for some time is also helpful to improve fitness and well-being.
Stay Stress free
Avoid any kind of stress in your daily routine. Stress has negative effect on our body, nervous system that decreases immune function. Taking stress can lead to excessive weight loss. Stress also affects tour appetite. So manage your stress with meditation and other breathing exercises.
Herbal products by CAC for weight gain
In Ayurveda there are numerous herbs for bodybuilding and weight management without any side effects. Chandigarh Ayurveda centre combination of medications that are effectively helpful to gain weight. CAC Weight gain kit contains 4 herbal  products-
Active plus
Re-Active Protein powder
Weight gain tablet
Ashwagandha tablet
For more information you can visit our website
https://www.chandigarhayurvedcentre.com/product/weight-gain-kit/