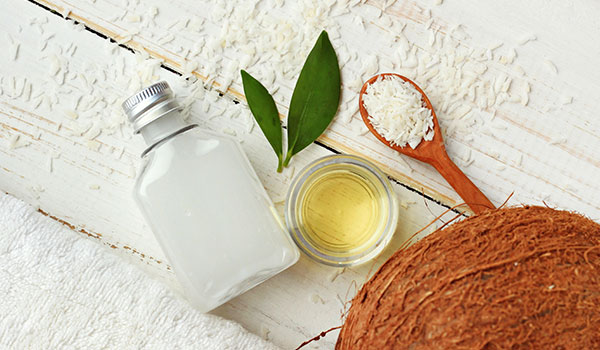 How To Remove Makeup Naturally
15 Feb, 2022
Posted by admin
It is very easy to make makeup remover at home. Due to this, there is no allergy of any kind on the face. It is safe and easy too. Learn here how to make…
Natural homemade make up removers for sensitive skin
Many girls have a habit that they go to sleep without taking off their makeup. By doing this the pores of the face are closed and the skin gradually starts losing its luster. If you do not want to use a marketable product to remove makeup, then you can make makeup remover at home. It is completely natural, applying which will not cause any reaction on the face. You will easily get these ingredients mixed in it at home. Learn here how to make makeup remover at home with natural ingredients.
1. Coconut oil
It is known to all that coconut oil is very good for glowing the face. With this you can also remove makeup. Apart from this oil, you can also use castor oil, olive oil or sunflower oil. If your skin is oily then this oil will be very beneficial for you.
2. Almond oil
Almond oil is used in many beauty products. If you want, you can also clean your face makeup with this. It deeply cleans the pores of the skin and removes its dirt. By applying it regularly on the face, the fine lines of the skin also disappear.
3. Honey and Aloe Vera
Using both these things can bring a glow to your face. To use as a makeup remover, take a limited amount of both the things in a bowl. Then add 2 tsp of any oil in it. Then mix all the things well. Apply it on the face, massage the face with it and then clean it with water.
4. Curd
Curd is very easily found in everyone's homes. Take a spoon of curd and apply it on your face and massage it for some time. After that wipe it with the help of cotton and wash the face with water. If necessary, use more curd. This will not only remove the makeup of the face but also remove tanning from the face. Yogurt is considered very good for sensitive skin.
5. Cucumber
Cucumber has anti-inflammatory properties and is very effective in relieving acne-prone skin. For makeup removal, make a paste of cucumber and use it as a cleanser. If you want, you can also add milk and olive oil to this paste. After applying it wash your face with paan.
6. Rose Water and Glycerin
To make this makeup remover, take 1 cup rose water in a container, add 1/4 cup aloe vera gel, 2 tsp glycerin and 1 tsp castile soap. Put this solution in a bottle and then take it in clean hand and apply it on the face. Then massage in the circular motion of the face and wash off with lukewarm water.
7. Milk
Drinking milk is considered good for health, but even if it is used on the face, it brings a glow on it. Milk can be used to remove makeup. Mix 1 tablespoon of almond oil in a bowl of milk and then remove makeup by applying it on the face with the help of cotton.