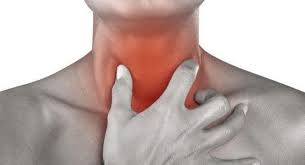 LARYNGITIS AND ITS AYURVEDIC TREATMENT
14 Jul, 2023
Posted by admin
INTRODUCTION
Laryngitis is a disease which is characterized by the inflammation of the larynx. Larynx is the voice box which is present above the trachea. It consists of two vocal cords which are the folds of mucous membranes made up of muscle and cartilage. Normally, the vocal cords open and close, producing sounds through vibration and movement. But in laryngitis, the vocal cords get inflamed and swollen, leading to distortion of sound produced by passage of air. The voice then, becomes hoarse.
Laryngitis is of two types – acute laryngitis and chronic laryngitis. It is mostly caused by temporary infection of viruses. But when it gets persistent, then there is some underlying medical condition.
The treatment of laryngitis involves some oral medications. A balanced diet and regular physical exercise are very beneficial in management and prevention of laryngitis.
WHAT ARE THE CAUSES OF LARYNGITIS?
There are several reasons for the occurrence of laryngitis. Following are some of the main causes of laryngitis:
Viral infection such as common cold
Yelling or overusing the voice
Bacterial infection
Injury to the vocal cords
Inhalation of irritants such as chemical fumes, smoke or allergens
Severe acid reflux
Chronic sinusitis
Smoking
Excessive alcohol consumption
Polyps or nodules on vocal cords
Overuse of voice such as singers or cheerleaders
Parasitic infection
Paralysis of vocal cords
Nerve disorders
Injury to the chest
Bowing of vocal cords
WHAT ARE THE RISK FACTORS OF LARYNGITIS?
There are some factors which make a person more prone to laryngitis. Following are some of the risk factors of laryngitis:
Bronchitis
Sinusitis
Cold
Workplace chemicals
Speaking too much
Shouting or singing
WHAT ARE THE SIGNS AND SYMPTOMS OF LARYNGITIS?
The common signs and symptoms of laryngitis are:
Hoarseness in voice
Loss of voice
Dryness in throat
Sore throat
Tickling sensation in throat
Dry cough
Pain in throat
Fever
Blood in cough
Difficulty in breathing
Pain during swallowing
HOW LARYNGITIS CAN BE PREVENTED?
There are various ways through which laryngitis can be prevented. Following are some of the preventive measures of laryngitis:
Avoid smoking
Say no to alcohol
Drink plenty of water
Less intake of spicy foods
Eating good amount of fruits and vegetables
Keep personal hygiene such as washing hands regularly
HOW THE DIAGNOSIS OF LARYNGITIS CAN BE DONE?
The doctor will ask about the signs and symptoms of the disease to the patient. He will do a proper physical examination to check for tenderness and swelling in neck. He will take the past medical history of the patient. He will make the patient do some of the following tests:
Culture from throat
Laryngoscopy
Biopsy
CHANDIGARH AYURVED CENTRE'S MEDICATIONS FOR THE TREATMENT OF LARYNGITIS
Here are some of the medications of Chandigarh Ayurved centre which are used for the treatment of laryngitis:
1. Kapha Balance Tablet
Kapha tablet is a healthy blend of herbs formulated to balance Kapha doshas without aggravating Pitta and Vata doshas. It can also be used to alleviate any temporary Kapha imbalance. It is very effective in Kapha season that is late winter and spring. It consists of warming and astringent herbs that help to balance the system throughout the cold season. The main use of Kapha tablets is to remove excess Kapha doshas from the system and helps in the management of weight, healthy lungs, and the immune system.
Recommended Dosage:Take 1 tablet twice a day with normal water.
2. Broncho care syrup
Broncho care is ayurvedic syrup containing ingredients such as Vasa patra (Adhatoda vasica), Kantkari (Solanum surattense), Mulethi (Glycyrrhiza glabra), Bharangi (Clerodendrum serratum), Chitrakmool (Plumbago zeylanica), Sonth (Zingiber officinale), Pippali (Piper longum), etc. It is mainly used in chronic cough, bronchitis, whooping cough, chronic laryngitis, common cold, etc.
Recommended Dosage:Take 2 teaspoonful twice a day.
3. Cough Go Tablets
These herbal tablets are beneficial in cough, cold, bronchitis, & other respiratory disorders. Cough Go Tablets are ayurvedic formulation containing Sonth (Zingiber officinale), Mulethi (Glycyrrhiza glabra), Pippali (Piper longum), Kali mirch (Piper nigrum), etc. All these ingredients show antioxidant, anti-inflammatory, bronchodilator, & expectorant properties.
Recommended Dosage:Take 1 tablet twice a day with normal water.
4. Kantha Sudharak Vati
The ingredients used for the preparation of the Kantha sudharak vati are Mulethi (Glycyrrhiza glabra), Karpura (Cinnamomum camphora), Ela (Elettaria cardamomum), Lavang (Syzygium aromaticum), Javitri (Myristica fragrans), Ajwain (Trachyspermum ammi).This is prepared from soothing and expectorant herbs thus relief all throat problems. It gives very effective results in chronic laryngitis, bronchitis and asthma.
Recommended Dosage:Take 2 tablets thrice a day.
5. Amrit Tulsi Ras
Amrit Tulsi Ras is pure herbal formulation containing five types of Tulsi Ocimum sanctum, Ocimum gratissium, Ocimum canum, Ocimum basilicum, Ocimum citriodorum. These ingredient increases immunity, helps to treat cough, common cold, bronchitis, and respiratory diseases.
Recommended Dosage: Take 2 drops twice a day with a cup of water.
6. Trikatu Tablet
Trikatu Tablet helps to eliminate excess Kapha or mucous from the body, supports respiratory system, helps to take out impurities, reduces swelling. It shows anti-inflammatory, analgesic, expectorant, antioxidant properties.  This tablet is made up of equal parts of three herbs such as Pippali (Piper longum), Shunthi (Zingiber officinale), & Marich (Piper nigrum) that maintains the metabolism in the body. It is an Appetizer and it improves digestion, supports normal gastric function, and normal circulation.
Recommended Dosage:Take 1 tablet twice a day.