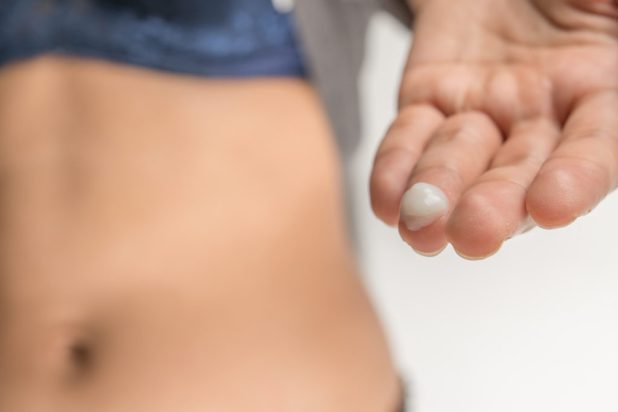 LEUCORRHEA AND ITS AYURVEDIC TREATMENT
15 Jul, 2023
Posted by admin
Leucorrhea is the flow of a whitish, yellowish or greenish discharge from the vagina of a female which might be normal or abnormal according to the symptoms. These discharges may originate from vagina, ovaries, fallopian tubes or mainly from cervix. It may also occur in pregnancy and sometimes normally but mostly in adult females it is a sign of infection specially when discharge is yellow or green, has an offensive odour, and is associated with swelling, pain and itching.
It can also be a symptom of vaginal or uterine disease which if vleft untreated can weaken the woman's health. The amount of secretion and duration varies from woman to woman and can lead to inflammation in reproductive organs.
TYPES OF LEUCORRHEA
There are two types of leucorrhea :-
Natural vaginal discharge
Unnatural vaginal discharge
Natural leucorrhea (leucorrhoea)
Deodorant-free, watery vaginal discharge during the menstrual cycle is considered vicious, thin, and normal. This secretion increases during ovulation in women. This is a normal process in a woman's body. It does not require any treatment. Only proper dieting should be followed.
Unnatural leucorrhea (leucorrhoea)
This is seen when bacterial infection occurs. The color of secretion is of unusual consistency and is deodorant. It can also be a Yeast Infection.
SYMPTOMS OF LEUCORRHEA
Leucorrhea can be identified with these symptoms: –
Severe irritation in vaginal track and itching
Persistent back pain
Weakness and feeling of dizziness
Heaviness in abdomen
Increased frequency of urination
Loss of appetite and nausea
Sexually transmitted diseases can also result in symptoms of leucorrhea
Bleeding after sexual act
Stretching of the calf
Irritability
CAUSES OF LEUCORRHEA
It is normal to have a small amount of white water flowing before or after menstruation, but if in more quantity, regular yellow or bluish discharge starts, then the reasons can be: –
Nutritional deficiency, vaginal hygiene, anemia, and fried fast spicy foods.
Infection of trichomonas vaginalis
Repeated miscarriages.
Leucorrhea occurs due to an infectious disease called fungal yeast in the vagina of women with diabetes.
Unusual sexual relationships.
Due to the weakening of the body's immunity.
Due to stress and extremely hard work.
When copper-T is installed.
HEALTH TIPS FOR LEUCORRHEA
Use amla in powder form and drink it with water .
Eat ripe banana with sugar helps with leucorrhea.
Use dry and grinded bark of berries or blackberry.
Eat overnight soaked dried figs or anjeer on an empty stomach.
Triphala powder also helps in leucorrhea.
Guava also helps in leucorrhea.
Powder of neem bark mixed with honey is also effective.
Diet:
Simple food which is not too spicy or salty should be consumed instead of the opposite.
Inclusion of yogurt in diet as it has the ability to fight microbes which are bad for gut and boost the good gut bacteria.
Avoid eating outside junk food or food which is stale.
Include seasonal fruits and vegetables in diet as much as possible.
Drink carrot, radish and beetroot juice regularly.
Lifestyle:
Maintain proper hygiene and cleanliness of body. Clean vagina with clean water.
Wear cotton undergarments and cotton clothes and change these twice a day.
Avoid getting abortions by taking other forms of contraceptives.
Change the pad every 4-6 hours.
Use sterilized pads.
HOW AYURVEDA HELPS IN LEUCORRHEA
As per Ayurveda, Leucorrhea can be correlated with 'Shweta Pradara'. Acharyas stated that Shweta pradara is not a disease or disorder, but it's a symptom of many diseases. It is a kaphaja roga because the main causative factor for white and painless vaginal discharge is due to aggravated Kapha dosha as it has a dominance of its liquid property and ras dhatu of the reproductive system is vitiated. Causative factors of Shweta pradara are abortion, excessive coitus, improper  lifestyle and diet  during menstruation and Ritu kaal along with the unhygienic conditions of the vagina.
LEUCORRHEA GO KIT
Ayurvedic treatment comprises removing accumulated toxins and balancing Kapha dosha, as well as toning up the muscles of the reproductive organs with Ayurvedic drugs. Chandigarh Ayurved Centre's "Leucorrhea Go Kit" for herbal and natural treatment Of Leucorrhea. This kit contain :
Leuco Care Tablet
Femine Care Tablet
Detox Premium Powder
Women Champion Syrup
Re Fresh Tablet
ALL PRODUCTS DESCRIPTION IN DETAIL:


1. Detox Premium Powder
This herbal powder is prepared from ingredients such as parwal pishti, shukta pishti, jahar mohra pishti, akik pishti, giloy satv, &amp. These all ingredients in combination reduce excessive white discharge from the vagina, pain during micturition, abdominal cramps, itching, & fatigue, etc.
Recommended Dosage: Take 1 sachet twice daily with normal water.
2. Leuco Care Tablets
These herbal capsules treat vaginal discharge, foul smell, painful conditions, fatigue, etc. The various ingredients used for the formation of the capsules are Kukkutandwaka bhasma, Mochras, Supari, Nagkesar, Ashok, Gond katira, etc that is good for leucorrhea patients.
Recommended Dosage: Take 2 tablets twice daily with normal water.
3. Re Fresh Tablet
CAC Re Fresh Tablet is a pure herbo-mineral formulation prepared from best quality of herbs. This tablet is best for female mental and physical health, also helps to boost up the immunity. The herbal ingredients present in these tablets are used to maintain person's health and refreshes the mind and body. These tablets improves digestion, eliminates constipation, stress, nourishes brain,  acts as analgesic, anti-inflammatory, etc.
Recommended Dosage: Take 1 tablet twice daily with normal water.
4. Femine care tablet
CAC Femine care tablet is a pure and natural remedy that contains various herbs extract that works on the female reproductive system and make it healthy. These tablets show antioxidant properties, anti inflamatory and immuno modulater properties.
Recommended Dosage: Take 1 tablet twice daily with normal water.
5. Women Champion Syrup:
Woman Champion is purely herbal and ayurvedic formulation. It is a very effective tonic for women and help to maintain their health. It balances all the doshas of body and also maintain hormone levels . It contains herbs like Lodhra, Manjishta, Ashok chaal, Punarnava,Shatavar,Bala,Daruharidra,Nagarmotha that help women typically with mood changes, stress, headache and pain.
Recommended Dosage: Take 2 teaspoonfuls twice daily.