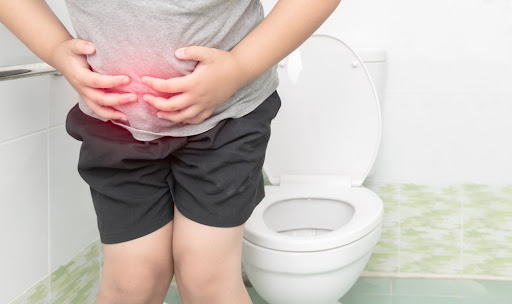 MANAGING CONSTIPATION WITH AYURVEDA
09 May, 2023
Posted by admin
Constipation is the gastro-intestinal condition that individuals complain about the most in today's world. Technically, constipation is defined as having less than three bowel motion each week. Every individual typically have distinct bowel habits than others, such as having three bowel movements per day for some people and three bowel movements per week for others. It is a painful condition that is more commonly seen as a sign of an underlying condition than illness itself.
WHAT ARE THE CAUSES OF CONSTIPATION?
Constipation can be brought on by a variety of factors, including prescription drugs, medical problems and pregnancy.
Common causes of constipation are :
Dehydration from not drinking enough water
Not working out enough
Consuming a lot of milk or cheese
Stress
Alterations to daily schedule like eating, going to bed at different times etc
Eating low fiber meals
Certain medication such as NSAIDS, antidepressants, oxycodone, anti-histamine, clozapine etc.
Certain medical conditions like diabetes, IBS, colorectal cancer, intestinal obstruction, diverticular disease etc
WHAT ARE THE SYMPTOMS OF CONSTIPATION?
Common symptoms experienced by individual with constipation are :
Fewer than three bowel movements a week
Hard, dry and lumpy stool
Stomach cramps or discomfort
Feeling bowel movement is incomplete
Difficult and painful to pass stool
Bleeding during bowel movement
Feeling of nausea and bloating
PREVENTIVE MEASURES FOR CONSTIPATION :
Drink plenty of fluid
Limit the intake of caffeine and alcohol as they tend to cause dehydration in the body.
Consume fiber rich foods like beans, fruits, whole grain cereals, vegetables and bran.
Stay active and follow a proper exercise routine
Include pro-biotics like yogurt etc in diet to maintain gut health
Manage stress
WHAT AYURVED SAYS ABOUT CONSTIPATION?
According to Ayurved, the dry and frigid qualities of vitiated vata dosha are what induce Constipation. The simplest of all the doshas to go out of balance is Vata. Due to exposure to etiological factors the apana vata, subtype of vata gets aggravated and blocks the Purishavaha srotas, thus results in constipation.
HERBS :
Aragwadha
Pippali
Hareetaki
Trivrut
Amalaki
Mulethi
Patol
Draksha
PANCHAKARMA:
Vasti
Virechana
Abhyanga
Phalavarti
CHANDIGARH AYURVED CENTRE TREATMENT FOR CONSTIPATION :
  1. Sheet Dhara Syrup:
This herbal syrup is prepared from ingredients such as ajwain satav, mushak kapoor, peppermint, etc. This syrup naturally relieve the symptoms like bloating, blenching, nausea, vomiting, feeling of discomfort, etc. The regular use of this herbal syrup neutralizes the high acid content, reduces abdominal pain, & cramps.
Recommended dosage: Take half teaspoonful of this syrup in half a cup of water. Drink this mixture twice daily on an empty stomach.
2. Panchasakar churna:
Panchasakar churna is an Ayurvedic formulation that consists of mainly five ingredients as its name describes. This medicine is known to have properties like laxatives and purgatives etc. The Churna contains ingredients such as Shunthi (Zingiber officinale), Haritaki (Terminalia chebula), Trivrith (Operculina turpethum), Pippali (Piper longum), and Sauvarchala lavana. It decreases the abdominal pain, bloating, constipation that maintains a healthy colon and supports the overall health of the body.
Recommended Dosage:Take 1 teaspoonful with Lukewarm water at bedtime.
3. Detox Premium Powder
The powder is very beneficial to removes excess toxins from the body and balances the aggravated pitta and vata dosha. It consists of several herbs and bhasmas such as shukta pishti, giloy satv, parwal pishti, kamdudha rasa, moti pishti, gandhak rasayan, akik pishti, etc.
Recommended Dosage: Take one sachet twice daily.
4. Easy Clean Tablet:
These tablets helps to keep stomach clean and provide relief from constipation. According to ayuurveda if stomach is not clean than it can lead to development of many diseases in the body. These tablets helps to pacify vitiated vata and pitta dosha in the body. The ingredients used have properties that helps to treat Acidity, indigestion, chronic constipation, colic pain, belching and bloating.
Recommended Dosage: Take 1 tablet twice daily with normal water.