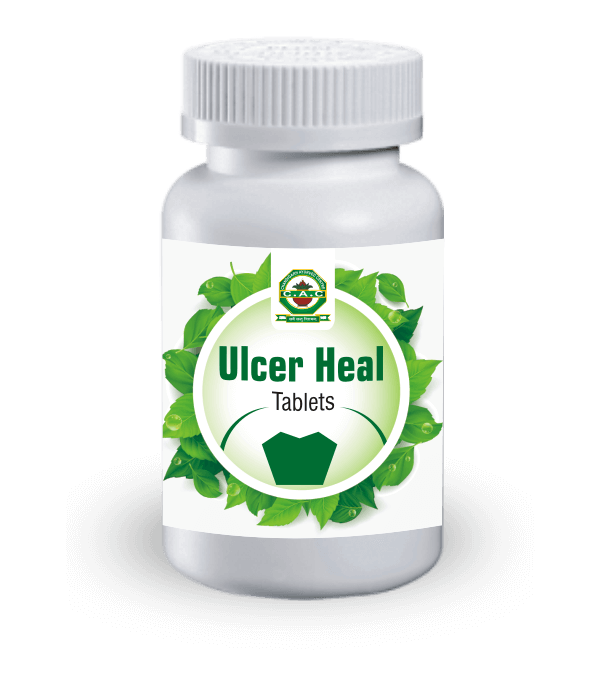 Natural Remedies for Ulcerative Colitis Symptoms
20 Jan, 2022
Posted by admin
Supplements and Herbal Remedies for Ulcerative Colitis
Ulcerative colitis is a form of inflammatory bowel disease (IBD) that impacts the colon, also named the large intestine.
A lot of medical treatments are available to deal with ulcerative colitis (UC). The aim of modern medicine is to fend off flares and extend the time between flares for a short time of period.
Due to the bad side effects that commonly come with the utilization of traditional ulcerative colitis medications, large number of people turns to alternative therapies and herbal remedies to manage their ulcerative colitis.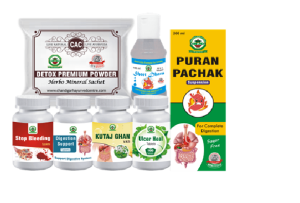 ALL PRODUCTS DESCRIPTION:
Detox Premium Powder
This powder is pure herbal and mineral especially designed for the ulcerative colitis patients. The several ingredients employed for the formation of these sachets are shukta pishti, prawal pishti, Giloy satv, Jahar Mohra pishti, kehrva pishti, sutshekhar ras, kamdudha ras, shankh bhasma, moti bhasma that in combination endowed relief on the signs and symptoms of ulcerative colitis patients.
Kutaja Ghan Vati
This tablet is an herbal preparation that is 100 %safe and free from any side effects. This herbal formulation is made up from Shankh bhasma, Kutaj chhal and Musta. These ingredients aid to manage chronic diarrhea associated with UC. These tablets are also useful in "Ama" digestion (i.e. removal of toxins from the body), rectal bleeding, inflammatory colon and abdominal cramps.
Ulcer Heal Tablet
Ulcers are formed when the colon becomes inflamed and there is a formation of ulcers on the inner lining of the colon. The large intestine is more impacted rather than the small intestine. Ulcers are painful, inflamed, and leads to fullness and a constant feeling of going to pass stool. Ulcer heal tablets defend the endothelial lining of colon, heal ulcers, and improves body metabolism.
Digestion Support Tablet:
This tablet is unique blend of best digestive herbs like kutaz chal, bilav, dhania, mustak, shankh bhasam, piper mint, and dadim that maintain natural Ph balance in the stomach and aid digestion of all sorts of food items. The herbs present in this control hyperacidity, flatulence and constipated bowel.
Stop Bleeding Tablets
CAC stop bleeding tablet is a pure herbal formulation that acts as an anticoagulant in nature. It helps to stop or reduce heavy bleeding. Stop bleeding tablet assists in stopping the clots from breaking and thus reduce the extreme undesired bleeding. These tablets show anti-inflammatory, pain reliever, anticoagulant characteristics. It also balances pitta doshas and helps in detoxification of Rakta dhatu (blood tissue).
Puran Pachak syrup
This herbal syrup aids in Digestion, Supports the Digestive system, and balances the doshas in the body. This syrup helps to flush out impurities or toxin (Ama) from our body. This syrup also decreases the Acidity, purifies the blood and promotes health and wellbeing. It shows Antacid, Digestive, Anti-inflammatory, Analgesic, Expectorant, and Antioxidant properties. This syrup is blend of natural herbs such as Saunf, Mulethi, Vasakha,  Prpati and Ajwayan etc. that helps to promote healthy metaboliusm.
Sheet Dhara Syrup
This is made up from ingredients such as Ajwain Satav, Peppermint and Mushak Kapoor, etc that naturally relieve the symptoms like bloating, blenching, nausea, vomiting, feeling of discomfort, etc. The well-ordered use of sheet dhara neutralizes the high acid content, lower abdominal pain and spasms.
Lifestyle Changes for Ulcerative Colitis
Ulcerative colitis develops several symptoms, not just gastrointestinal ones. Apart from medication, lifestyle changes, such as the following, can aid improve health and quality of life.
Immediately Manage Anemia.
Anemia can be caused due to inferior levels of vitamin B-12, iron and folate.  Small amount of iron can develop with bleeding. Some medications can interfere with folate absorption. Vitamin B-12 deficiency may also develop. Ulcerative Colitis flares can make it hard to get the proper nutrition you required. Therefore, the cause of anemia always needs to be detected and managed immediately.
Manage stress. 
Emotional stress is hardly associated with UC. Prevent relapses with the help of stress-relieving practices or therapies, yoga, and meditation.
Get Some Exercise
Adding exercise and regular physical activity can aid with Ulcerative Colitis.
Stop smoking and alcohol
Quitting alcohol and smoking can help with UC.
Evaluate the Drug Regimen
Certain drugs like non- steroidal anti-inflammatory drugs (NSAIDs) can be allied with UC flares. If you have UC, discuss with your physician before make use of an NSAID.
Ulcerative Colitis Foods to Avoid
Avoiding these food items may also reduce the frequency and intensity of flares:
Dairy products
Alcohol
Meat
Processed food items
Smoking
Uncooked vegetables and fruits
Unhealthy high-carbs foods
Sugar alcohols
fruits with seeds and skins
Ulcerative Colitis Diet Recipes
People with UC usually have multiple bouts of loose stools during a flare-up. When this happens we should change the texture of the diet so as to make it less erosive on an inflamed and ulcerated colon.
Hence you should choose cooked fruit and veggies to be easily tolerated.
Cooking such as baking, roasting or boiling aids to break down dietary fiber that makes turn out easier to digest.
Consume fruit and veggies such as apples, pears, cucumbers, and potatoes after peeling off because the skins are notably high in fiber that is hard to digest.
Keep an eye on large amounts of insoluble fiber in the diets.
You can enjoy vegetable and fruits in soups and smoothies.
Consume fruits but don't use fruits with seeds.
Try peaches, bananas, papaya, mango and melons.
Add on smooth nut butters for nutrients and flavor.
Include some other flavorful options such as cocoa powder and vanilla extract.
Blend the ingredients finely so that drink is easier to digest.
Ulcerative Colitis Flare-Up Diet
The dietary requirement may change when you're in a flare. In general, the best foods for people with this condition include:
Low fiber fruits such as bananas and ripped fruits
Refined grains such as white rice, white pasta, oatmeal, and some breads
Non-cruciferous vegetables such as potatoes, asparagus and cucumbers
Lean protein sources such as chicken, fish, lean pork, eggs, and tofu.
Managing Pain and Disruptive UC Symptoms  
If you're facing extreme pain or nausea during a flare, it's critical to get adequate sleep and lie down when you feel the need to rest. Staying well hydrated is also important, especially if you aren't eating as much as you typically do.
Some people with UC find it helpful to apply gentle heat to their abdomen if they're experiencing cramping or nausea. You can also consult with physician about instructions or over-the-counter drugs (OTC) for managing the symptoms, like anti-nausea drugs.
How to Stop Ulcerative Colitis Flare Up
Some easy tips to stop UC flare up
Keep an eye on the fiber intake
Take smaller meals
Exercise regularly
Reduce stress and anxiety
Consult with your physician
Write down everything
Keep a daily record of everything you eat and drink to identify items that may your flare-ups