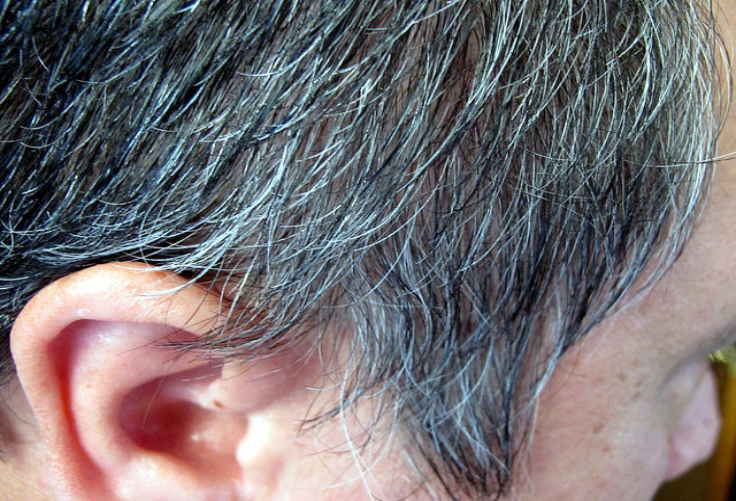 PREMATURE GREYING OF HAIR
21 Sep, 2021
Posted by admin
Actually, there is a natural process of hair loss and regrowth. But as the age increases, the hair follicles become clogged and the color production in them also decreases. This process is also called whitening of hair.
However, genetics also have some role in deciding when hair will be white. Once you reach around the age of 35, the hair starts to become either white or brown. It tells that now the scene is the boss!
However, some people associate white hair with intelligence and maturity, while many believe that if the age is increasing, the hair is also becoming white. But they want these hair not to be white and they remain young and hairless as before.
In the cosmetic world, cosmetic esthetics and dermatologists are doing the work of blackening the white hair with a hefty fee. But this work can also be done with some easy home remedies.
Some remedies work before the hair turns white, while some help you after you turn white. In this article, we will give information about easy home remedies to prevent hair from turning white.
The onset of hair becoming white means that you need to make changes in your lifestyle immediately. If you are worried because you have seen some white hair, then you can make changes in lifestyle. This can help you maintain the true color of the hair for a long time.
Some of these changes are the following.
Get Enough Vitamins
Vitamins that can keep hair healthy include:
Vitamin B, especially B-12 and biotin
vitamin D
Vitamin E
Vitamin A
Get Enough Minerals
Minerals that can play an important role in hair growth and repair include:
Zinc
Iron
Magnesium
Selenium
Copper
Stop Smoking
Smoking can cause damage not only to the lungs / lungs but also to the skin and hair. This can cause thinning of hair and shrink pores.
Protect Your Hair from the Sun
It is very important to protect the hair from sunlight. Hair moisture starts to decrease due to sunlight and UV rays. Because of this, the problem of dryness and hair loss starts in the hair. To avoid this, keep the hair covered with a hat or cap.
Stop Damaging Your Hair
There are many hair care tasks that, if done excessively, can damage the hair. These include:
bleaching.
Brushing on wet hair.
Do not use wide toothed comb.
Excess use of hair dryer in hair.
Washing hair with soap / chemical shampoo.
Too much washing of hair.
e.t.c.
Home Remedies For Gray Hair
Advocates of natural healing recommend adopting several home remedies to overcome the problem of getting white hair. These include:
Coconut Oil
Every other day, before going to bed, massage coconut oil on the skin of your hair and scalp. The next morning, wash your hair as usual.
Ginger / Zingiber Officinale
Every day, eat 1 teaspoon of fresh ginger and 1 tablespoon of honey.
Blackstrap Molasses
Every other day, consume molasses molasses molasses. Due to its use, black hair has also been seen in the hair which has become white many times.
Amla / Phyllanthus Emblica
Drink 6 ounces or 170 mL of fresh gooseberry juice daily. If it is not possible to do this, then massage your hair with amla oil once every week. Amla is also known as Sanjeevani for hair.
Black Sesame Seeds / Sesamum Indicum
Two to three times a week, consume one teaspoon of black sesame seeds. With this, the process of whitening hair not only slows down. In fact, many times white hair also becomes black when nourished.
Ghee
Massage your hair and scalp with pure ghee from the desi cow. Desi cow's ghee is said to be very beneficial in Ayurveda. The protein in it gives tremendous nutrition to the hair and slows down the process of hair whitening.
Ramdana (Amaranth / Amaranthus)
Remove fresh ramadane juice and apply it to your hair three times a week. It has been described as a very effective and tried recipe in Ayurveda.



Wheatgrass Juice / Thinopyrum Intermedium
Drink 30 to 60 mL fresh wheatgrass juice daily or add 1 tbsp of wheatgrass powder to your breakfast or meal daily. The nutrients present in it give healthy growth to hair and help to slow down the process of hair whitening.
Fo-Ti / Polygonum Multiflorum
Fo-tea is a traditional Chinese medicine. It is also used as a hair care supplement in China. It is now available online as well as in medical stores in India. To prevent hair from turning white, 1,000 mg of it can be consumed twice a day with food.
Onion / Allium Cepa
There are many benefits of applying onion to the head. Onion oil is also very beneficial for hair. Grind an onion in a blender. Sieve the onion paste with the help of a sieve and remove the juice.
Twice a week, rub this juice into your scalp skin, leave it for 30 minutes and then shampoo as usual. This is an effective way to overcome the problem of white hair.
Carrot Juice / Daucus Carota Subsp. Sativus
Carrots are rich in vitamins. A lot of vitamins are found in it, which are necessary to improve hair health.
If hair is becoming increasingly white then you should drink 250 ML carrot juice every day. This will provide adequate nutrition to the body and slow down the process of hair whitening.
Catalase
Catalase is a special enzyme found in many foods. The process of whitening hair can be slowed by the use of this enzyme. At Catalas Rich Foods,
Garlic
Cabbage
Sweet Potato
Broccoli
Kale
Almonds
Etc.
Curry Leaves / Murraya Koenigii
Make 1/4 cup curry leaves and 1/2 cup curd paste. Apply it on your hair and scalp and then wash it after 30 minutes. Repeat two to three times a week.
Ashwagandha (Withania Somnifera)
Take ashwagandha leaves with food. Or you can also use Ashwagandha powder found in the market.
Ashwagandha is also known as Indian Ginseng. It gives immense strength and energy in the body. In addition, it also makes hair healthy.
Almond Oil
Mix equal parts of almond oil, lemon juice and gooseberry juice. Massage this mixture into your hair and scalp. Follow this routine twice a day for three months. This recipe is one of the best recipes stated in Ayurveda.
Rosemary / Rosmarinus Officinalis
Multani clay 11 face pack, benefits, method of preparation and method of application