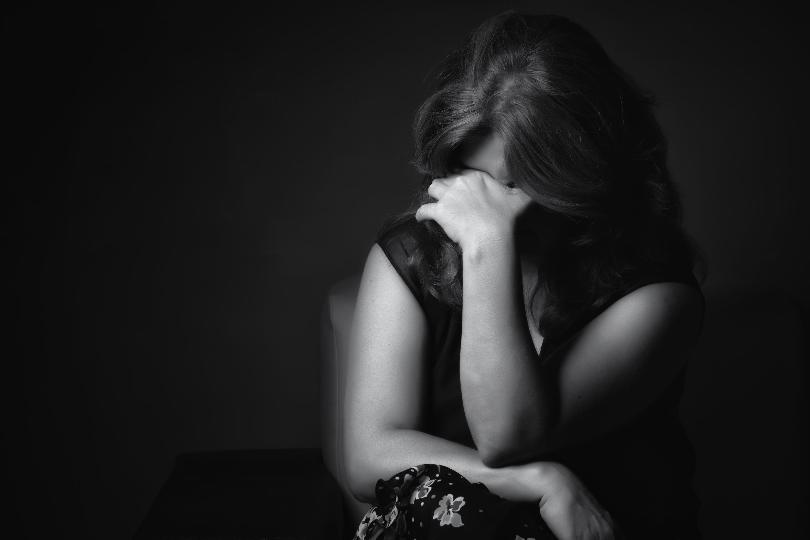 Prevention Tips for Depression
06 Sep, 2021
Posted by admin
Some changes in lifestyle and diet are needed to avoid the effects of depression.
Diet-
Patient should drink plenty of water and should take more fruits and vegetables in which the amount of water is more.
Eating foods rich in nutrients should contain all the vitamins and minerals necessary for the body.
Eat more of green leafy vegetables and seasonal fruits.
Be sure to consume Beetroot, it contains proper amount of nutrients like vitamins, folate, uredines and magnesium etc. They act like neurotransmitters in our brain, which act to change mood in a depression patient.
Use olive oil in your diet. It contains a good amount of anti-oxidants and monosaturated fatty acids, which are helpful in relieving heart disease and depression.
Patient has tendency to eat unhealthy food and eat more. Therefore, the patient of depression should stay away from junk food and stale food as much as possible. Instead, you should eat rich and nutritious food made at home.
Take tomatoes in your meal and as a salad. Tomato contains lycopene, an anti-oxidant which helps in fighting depression. According to a research, people who eat tomatoes 4-6 times a week suffer less depression than normal.
Quit consuming junk food altogether.
Consumption of more sugar and more salt.
Non-vegetarian and stale food.
Smoking, alcohol, or any kind of intoxication should be completely abandoned.
Excess intake of caffeinated substances such as tea, coffee.
Lifestyle-
Patients suffering from depression should also follow a good lifestyle with proper food and drink like a person should spend more with his family and friends. Tell your heart to your special friend.
In order to get rid of depression, one must give exercise, yoga and meditation in their daily routine. It calms the brain of the depression patient and corrects hormonal imbalances in them.
The person should wake up in the morning and go for a walk, followed by yoga and pranayama.
Patient should meditate or pranayam. Often a depressed person finds himself failing to concentrate but should try to concentrate for a short period of time.
If a person has suffered depression due to any accident or any specific reason, he should be kept away from such reasons and place.
Patient should visit natural and peaceful places as well as read books with melodious music and positive thoughts.
Keep yourself active in social activities and avoid the habit of living alone.
Home Remedies for Depression
If depression is in its infancy, it is cured only by good lifestyle, psychoanalysis and psychotherapy, but treatment is required in acute depression. In such a situation, the person gets addicted to these anti-depressant medicines gradually and gets addicted to them.
They are also at risk of heart related diseases. The effect of serotonin in our brain causes mood worsening and to avoid depression, medicines are given that prevent the effects of depression by absorbing serotonin through the neuron.
Whereas in our body major organs like heart, lungs, kidneys and liver, serotonin plays an important role in conducting blood.
Allopathic medicines inhibit the absorption of serotonin by these organs, which causes adverse effects on the function of these organs. By taking these medicines, a person gets used to it and without these he finds himself unable to do his daily lifestyle and even sleep.
Therefore, home remedies for depression, Ayurveda medicines and psychoanalysis should be resorted to. Ayurveda is a natural healing system that makes the body healthy by balancing Vata, pitta, Kapha dosha. Ayurvedic medicines make a person physically and mentally healthy and make a person energetic. Consumption of these does not have any adverse effect in the patient's body.
Consumption of cashew provides relief from depression 
Grind 4 to 6 cashews and mix it in a cup of milk and drink it, the effect of depression is reduced to some extent.
Berry Beneficial in Depression
Take 4 to 5 plum fruits and remove the seeds from them and grind it and extract its juice. Now grind half teaspoon nutmeg in this juice and mix it and consume it twice a day.
Brahmi Beneficial in Depression
Mix one spoon of Brahmi and one spoon of Ashwagandha powder in a glass of water and consume it daily.
Lemon Juice Beneficial in Depression 
Mix one spoon lemon juice, one spoon turmeric powder, one spoon honey, and two cups of water in a vessel and prepare the mixture and drink it. Its regular intake helps in getting out of depression.
Consumption of apple provides relief from depression 
Wake up in the morning and eat apples on an empty stomach. It keeps your physical health better. It is also beneficial for mental health.
Cardamom benefit provides relief from depression 
Grind two to three cardamoms and boil them in a glass of water or drink them by adding cardamom in herbal tea.
When should I go to the doctor?
Sometimes a person may have depression for some time due to an accident or some mental trauma, but due to good eating, lifestyle and social activism, it does not last long but in some if more than two or three months. If left, the person gradually goes into deeper depression. In this case, he can also come in a condition like psycho neurotic which leads the person to suicide. Therefore, if depression persists in a person for longer than usual, he should immediately contact the doctor and get proper treatment and psychoanalysis.