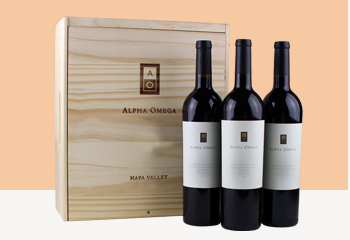 SCABIES
08 Nov, 2022
Posted by admin
WHAT IS SCABIES?
Scabies is caused by a mite called Sarcoptes scarbiei. Hence it is also known as sarcoptic mange. It is a skin condition in which skin rashes occur with intense itching. The mites are little bugs which make tunnels under the skin and cause red bumps. It easily spreads from one person to another especially among family members. The problem is most common in tropical areas as these are the most crowded. Scabies is also present in animals but the mites causing it are different. They don't cause infection to humans. Itching at night is the characteristic feature of scabies. Its treatment is easily available in market. Medications along with ointment help in its eradication.
WHAT ARE THE CAUSES OF SCABIES?
The mite which causes scabies is Sarcoptes scarbiei. It is a tiny eight-legged bug which lives on human skin. The female mite is responsible for the disease. It burrows just under the skin and lays its eggs in the tunnel. The eggs hatch inside the tunnel and larvae comes on the surface of the skin. Larvae mature on the skin surface and spread to different body parts or to other persons who are coming in close contact with the infected person. The skin rash and itching is the allergic response of the body to the mites, their eggs and waste. It spreads through sharing of clothes or bedding.
WHAT ARE THE SYMPTOMS OF SCABIES?
The basic signs and symptoms of scabies are:
Severe itching, especially at night
Small red bumps on skin in armpits, between fingers and toes, buttocks, genitals, inside of the wrists, etc
Thin, wavy tunnels just below the skin
Oozing skin rashes due to scratching
HOW TO PREVENT SCABIES?
To prevent scabies from coming back and to keep the mites from spreading to other people, take these steps:
Wash clothes in warm and soapy water
Regularly wash clothes
Do not share clothes and bedding
Maintain personal hygiene
Keep the surroundings clean
CHANDIGARH AYURVED CENTER'S MEDICATIONS FOR THE TREATMENT OF SCABIES
Here are some of the medications of Chandigarh Ayurved Center which are used for the treatment of scabies:
1. Detox Premium Powder
The powder is very beneficial to cure any body pain as it removes excess toxins from the body and balances the aggravated pitta and vata dosha. It consists of several herbs and bhasmas such as shukta pishti, giloy satv, parwal pishti, kamdudha rasa, moti pishti, gandhak rasayan, akik pishti, etc. The ingredients help in reducing swelling, redness, shrinkage of tear lining in the anus, burning sensation, etc.
Recommended Dosage: Take one sachet twice daily.
2. Nerve up tablet
Nerve up tablets help in balancing the vata doshas. It reduces kapha dosha, and acts as nervine stimulant. It shows effective results in improving the central nervous system. It contains natural ingredients like shudha kuchala, shudha shilajeet, abhrak bhasma, praval pishti, shankh bhasma etc. This tablet helps in the symptoms related to Allergy.
Recommended Dosage– Take 1 tablet twice daily.
3. Curcumin Capsule
Curcumin Capsule helps in pacifying all three doshas. Curcumin Capsule is beneficial for variety of skin conditions like Acne, Eczema, Psoriasis, and Dermatitis. This Capsule contains standardized extract of the herb Curcumin (Curcuma longa). Curcumin is the active ingredient in Turmeric having powerful Anti-inflammatory, Antibacterial, Antifungal, Anti-microbial and Antioxidant properties.
Recommended Dosage: Take 2 capsules twice daily.
4. Amrit Tulsi Ras
This herbal preparation is in drops form prepared from five types of Tulsi. Shama Tulsi (Ocimum sanctum), Rama Tulsi (Ocimum gratissimum), Kapoor Tulsi (Ocimum canum), Shwet Tulsi (Ocimum basilicum), Nimba Tulsi (Ocimum citriodorum) that provides good result in all allergic reactions.
Recommended Dosage: Take two to three drops twice daily.
5. Immuno Booster Tablet
It is a pure herbal combination that helps to build up immunity. It consists of effective levels of antioxidants. vitamin C and E circulate in the body to protect it against the damage caused by free radicals. It has natural immunity-boosting properties to prevent and ease cough, cold, headache, and infections. it provides quick relief from early signs of running nose, itching throat, body ache, and weakness.
Recommended Dosage– Take 1 tablet twice daily.