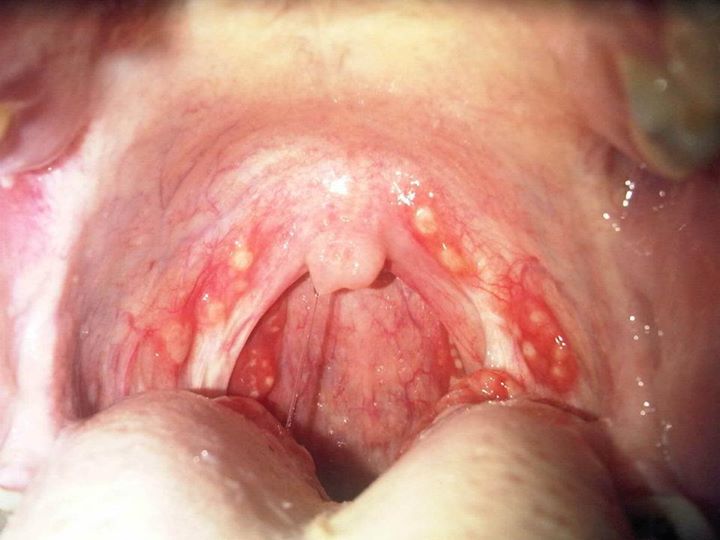 THESE 7 SYMPTOMS ARE SEEN IN THE BODY DUE TO THROAT INFECTION, DO NOT IGNORE
14 Jul, 2023
Posted by admin
Throat infection is a very common problem. It is caused by many reasons such as bacterial infection, viral infection and allergies. So many times throat infection occurs due to change of weather and flu. This can happen in three ways. Like in the area just behind the mouth. Tonsillitis or say that in the tonsils and in the voice box. But people often pay attention to the same symptoms which are associated with the throat. But there are many symptoms which are also seen in other parts of the body apart from the throat.
THESE 7 SYMPTOMS ARE SEEN IN THE BODY DUE TO THROAT INFECTION
1. Body Pain
When there is inflammation inside your pharynx, it is called pharyngitis. In this, one has to face soreness and pain along with swelling in the throat. It is caused due to a type of bacterial infection and on increasing it causes headache, joint and muscle pain and sharp pain in the neck.
2. Cough and Congestion
Throat infection which is caused by bacteria or virus, sometimes it also feels like cough. There is a cough with yellow, light brown or green mucus. The special thing is that nothing much is felt in the lungs and most of the symptoms are felt only in the throat.
3. Fever and Chills
Strep throat is an infection of the throat and tonsils caused by Streptococcal bacteria in which a person feels things like fever and chills. There are some typical symptoms like sore throat, chills, fever and problems associated with swollen lymph nodes in the neck. Strep throat is cured with antibiotic treatment. But if ignored, it can lead to serious heart and kidney complications.
4. Hoarse Voice
Due to infection in the throat, your voice may become hoarse again and again. Sometimes you may feel that something is stuck in your throat whereas it is due to infection in throat swelling.
5. Difficulty in Swallowing
Sometimes there is difficulty in swallowing when there is an infection. Especially when you have a bacterial infection. Actually, what happens during this time is that the infection is spreading rapidly and affects your way of eating and drinking. Then there is swelling of the swallowing muscles which can make it difficult for you to swallow.
6. Rash in Tonsils or Throat
Tonsillitis is a general term that refers to an infection of the tonsils. This infection is usually caused by S. pyogenes, but other bacteria or viruses can also cause it. When your tonsils try to fight off the infection, they swell and can produce white pus. In such cases, there are also white spots in the tonsils or throat.
7. Dryness in throat
Frequent dryness of the throat can be a sign of infection. In fact, when your muscles become inflamed due to infection, the throat is unable to make saliva and keep drying up.