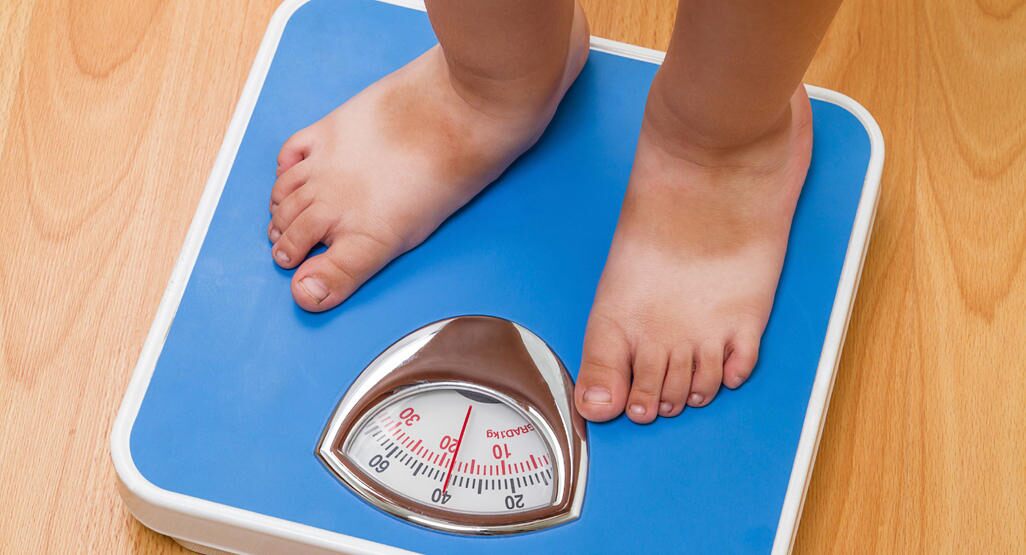 Underweight – Problem Cured by Herbal Medicines
19 Oct, 2021
Posted by admin
An effective personality matters a lot In modernity and competition. An fit body can attract anyone towards it, for which it is very important to remain healthy. It has been observed that body weight along with obesity affects personality badly. Especially, it has become a concern among the youth.
If you are also troubled by thinness and have made every effort, then this article can solve your problem.
Reasons for Being Underweight
There can be many reasons behind the thinness of the body.
Nutritional deficiency
Tension
Loss of appetite
Diseases like cancer and diabetes
Long-term infection like diarrhea.
Infection in the pancreas
Side effects of medicines (chemotherapy or thyroid medication)
Anxiety underweight is a condition when a person's body weight is less than the standard weight according to the person's age and height. The body mass index (BMI) of a person who is underweight is below 18.5. Such a person is not considered healthy. A person may lose weight due to genetics, metabolism, drug use, eating disorder, severe illness or lack of food (due to hunger). Losing weight can cause many problems in everyday life such as lack of physical stamina. This lowers your immunity and thus makes you prone to more infections. In women underweight, the condition may be amenorrhea (absence of menstruation) or infertility. Treatment for underweight conditions is quite complex. It starts with eating healthy food and exercising regularly.
How is treatment done?
in underweight, one is advised to eat small nutritious meals at least five to six times a day. Your diet should include whole grain bread, cereals, fruits and vegetables, dairy products, nuts and seeds, cheese, fried eggs, fish and chicken. Avoid eating junk food. Junk food is not just responsible for making people fat. It can increase your weight. If you feel hungry between meals, try having yogurt, granola bar, dry fruit, peanut butter, etc. 6-8 glasses of water should be taken every day. It hydrates your skin and helps your body get out of the junk. If you are not involved in physical activities, just eating healthy does not help you. Exercise increases your appetite. Strength training helps you increase muscle weight. You should quit smoking and also quit drinking alcohol and drugs.
When is treatment done?
If your body mass index is less than 18.5, then you are underweight.
Who is not eligible for treatment?
Not every person with a lean figure is underweight. If your body mass index is between 18.5 and 24.9, you are normal. Being healthy is a sign of a healthy person, but losing excess weight can be a concern. That is also the time when you are pregnant or you have any other health problems, because if you lose weight in this situation it can be harmful, you should immediately contact your doctor. Just as being overweight is a matter of concern, similarly being too underweight is also not right. If a person is underweight, it means that his body is not getting the necessary nutrients to build healthy bones, skin and hair. Which can also prove to be dangerous in the future.
So today in this article we will know what are the symptoms and causes of weight loss and what is its treatment and how to prevent weight loss. Is also less. The body mass index (BMI) of underweight people is less than 18.5 or 15% to 20% which is not normal according to their age and height. A lot of people have the question of how they You will know whether he is over weight, under weight or is suffering from obesity too much. So for this, let us tell you that through your body mass index (BMI) you can find out whether your weight is very much less. The Centers for Disease Control and Prevention (CDC) also recommend people use the Body Mass Index (BMI) to calculate healthy weight, or overweight. Using BMI is considered a good way to measure a person's weight, as it compares weight to height.
For example, if a person weighs 170 kg and is also tall, he will not be called an overweight person, but if that person is short, then such weight can be dangerous for him. Anyone can check their BMI through BMI calculator. The range of BMI calculator includes- Underweight- Less than 18.5 / Normal / Healthy weight- 18.5 to 24.9 Overweight- 25.0 to 29.9 Obesity- 30 or above
How to eat and drink:
Choose at least four months when you have less work. From next month, the weight gain season will begin. First of all, take two teaspoons of Bell powder on empty stomach in the morning. It keeps the stomach fine and keeps the people whose stomach goes with milk.
Keep eating and drinking as you do. It is different that there will be butter in every meal. Instead of water with breakfast and food, keep a quarter glass of juice and drink it along with food, not before or after. There is no time to explain its science, just do it.
After dinner, eat a gram flour ladoo. These two things will be apart from eating, do not reduce the food for them. Eat loaves fresh, rice too hot.
Always drink milk cold and add honey. Curd can also be taken instead of milk. Drink three to four spoons of protein and sugar in a glass of milk before going to bed at night.
Can also take protein in juice. After half-sleep, everyone's eye opens once, then you drink a glass of milk and honey and then fall into bed. Drink two-three teaspoons of olive oil at any time of the day, it is slightly bitter and always eat vitamin tablets five minutes after eating.
If you can go to the gym then go. No need to run, warm up a little and start over. Exercise heavy, reduce (wrap no more than 10). A rigorous 20-minute workout is enough.
If you cannot go to the gym, then do cleanse in the entire house twice a day. Walk 10 minutes after meals. Bed tea is a good thing.
Clean the stomach twice a day. Hold the elevator instead of the stairs, reduce anger. Learn to save energy, don't be a bit lazy for a few months.
Stop measuring weight every day and you do not have to discuss it with everyone that you are trying to gain. If your metabolism is very fast, it will take a month to see the effect.
Shopping list: Vine powder, honey, soybeans, olive oil, butter, poultry, gram flour laddus, glucose, packet-off juice, protein supplements (protein X can be taken or B also comes in the name of protein), chocolate, Multi vitamin pill, appetite enhancer syrup and Hajme medicine (Liv 52 DS is good)
AYURVEDIC TREATMENT FOR CAC
In Ayurveda there are numerous herbs for bodybuilding and weight management without any side effects. CAC Weight gain kit contains 4 products- Detox Premium Powder, Re-Active Protein powder, Kutaki Capsule, Ashwagandha tablet.
1. Detox Premium Powder:
Detox premium powder are herbo-mineral sachets which are purely Ayurvedic formulation. These sachets mainly detox the body and eliminate toxic substances and helps in proper metabolism of all the functions and thus helps in weight gain. These sachets have anti-inflammatory, antioxidant, and anti-bacterial, anti-fungal, and immune-modulator. The ingredients present in it are moti pishti, parwal pishti, shukta pishti, Giloy satv, kamdudha ras, Jahar Mohra, akik pishti, gandhak rasayan, sutshekhar ras, etc. These ingredients balance all the three doshas (Vata, Pitta & Kapha) and help in blood purification, reduce burning sensation, weakness, and hot flashes in patients. It reduces the level of high uric acid in the body and is beneficial in relieving discomfort, numbness, muscle ache, and reduces swelling.
Recommended dosage: Take 1 sachet twice daily.
 2. Re-Active Protein powder:
Re-active protein powder is a herbo-mineral powder and is purely Ayurvedic formulation. Re-active protein powder is herbal supplement for bodybuilding and weight management without any side effects. It is a health supplement for daily use. Re-active powder contains herbal ingredients such as Ashwagandha (Withania somnifera), Shatavari (Asparagus racemosus), Safed musli (Asparagus abscendens), Salam Panja (Orchis lalifolia), Vadari Kand (Puerania tuberosa), Shudh Shilajeet (Asphaltum punjabianum), Kaunch beej (Mucuna prurita), etc. These herbs helps to maximize Stamina, provides extra bone strength, calms the brain, maximize anabolic activity, and maximize muscle growth and power, balances hormonal levels. Herbal Re-active powder is a Delicious Chocolate flavored Health and Brain tonic for both children and adults.
Recommended Dosage: take 10 GM Twice a day with lukewarm Milk or water.
3. Kutaki Capsule:
These herbal capsules are prepared from the standardized extract of Kutaki (Picrorhiza kurroa). The herb used in this capsule show anti-inflammatory and antioxidant properties. These properties help in treating liver cirrhosis naturally.
Recommended Dosage: Take two capsules twice a day with normal water.
 4. Ashwagandha tablet:
Ashwagandha tablet is an herbal and purely ayurvedic formulation. It contains pure extract of Ashwagandha (Withania somnifera). Ashwagandha has been called the kings of Ayurvedic herbs. Its root has a horsey smell. It boosts your immune system and relieves stress. It is made from the goodness of Ashwagandha also known as Indian ginseng. It helps you recover from anxiety and depression, boost your brain. It may also modestly enhance strength performance, improve glucose metabolism, increase testosterone levels It is a good antioxidant, anti-inflammatory, anti-diabetic, anti-cancer and anti-stress properties. It also Reduce blood sugar levels, Reduce symptoms of depression, Boost testosterone and increase fertility in men, and Increase muscle mass and strength.
Recommended Dosage: Take 1 tablet twice daily.