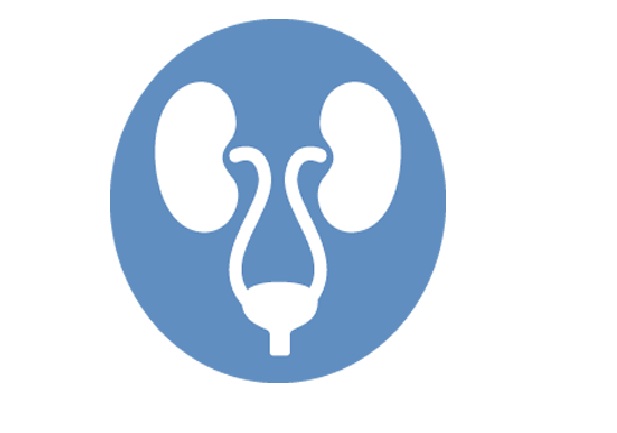 URETHRITIS
18 Jan, 2022
Posted by admin
Burning in urine and frequent urination can be a sign of this dangerous disease
Urethritis is a bacterial disease in which there is frequent urination. You may also have a burning sensation while urinating. Know, what the symptoms, causes of urethritis are and how fatal it can be for health if it is not treated on time.
Do you have frequent urge to urinate or burning sensation while urinating? Then you need to be alert, if the answer to these questions is 'Yes'. This sexual problem can also be due to urethritis. Urethritis is a sexually related problem. In this, there is swelling and burning in the urethra. The semen of men also comes out through the urinary tract. Urethritis is a bacterial disease in which there is frequent urination. You may also have a burning sensation while urinating.
How Different Is Urethritis Disease From UTI?
Often people consider the Urinary Tract Infection (UTI) as a burning sensation in urine or frequent urination, but it is not necessary that whenever you have urine or burning in it, it is UTI.
Anyway, the problem of UTI is seen in more women than men, but both men and women can have urethritis. Urethritis causes irritation and inflammation in the urethra. The symptoms of both may be similar, but they are two very different physical problems.
Causes of Urethritis
Urethritis is caused by harmful bacteria named Chlamydia trachomatis, Mycoplasma genitalium, Neisseriagonorrhoea. These same bacteria also cause sexually transmitted bacterial infections such as gonorrhea and chlamydia.
What are the symptoms of Urethritis?
Burning sensation while urinating in men and women.
Urination again soon after urinating.
Feeling pain while urinating.
Liquid discharge from the vagina.
Burning and itching in the front end of the penis in men.
Bleeding while urinating or sperm.
The discharge of fluids other than urine.
Prevention of urethritis
Urethritis can sometimes be caused by having unprotected sex. In such a situation, you should try to have sexual intercourse in a safe and safe way. Apart from this, for the prevention of urethritis, you must follow the points given below-
Use condom while having sexual intercourse.
Avoid having sex with more than one person.After that clean the private parts with water. Make sure to urinate.
If you have been a victim of a STD's or sexually transmitted disease, do not hide it from anyone. Contact doctor as soon as possible.
Stay hydrated Drink more water.
Urethritis Risk Factors-
Infertility- If you do not get treatment for the problem of urethritis, and then there may be a problem of swelling and pain in the testicles of men. This may affect fertility. May be prone to infertility. Urethritis infection can also affect the kidney and urinary tract if treatment is not received at the right time.
Pelvic inflammatory disease can occur in women.
Some women have an increased chance of having an ectopic pregnancy if they have a problem with urethritis.
In the case of ectopic pregnancy, the development of the fetus starts outside the uterus instead of in the uterus.
CAC SPECIAL MEDICATION FOR URETHRITIS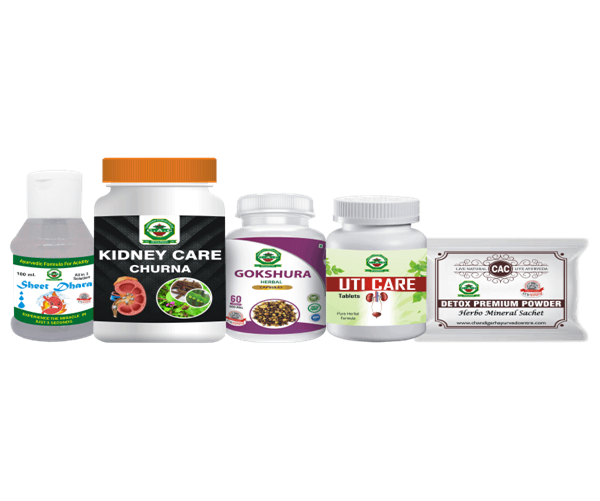 ALL PRODUCTS DESCRIPTION IN DETAIL:
Gokshuru Capsules:
Gokshuru capsules are pure ayurvedic medicine which is very effective in kidney disorders as it has anti-inflammatory properties that reduce the swelling of the abdomen. It also acts as diuretic which causes increased urine secretion from the body and removal of all the toxins. These capsules contain pure extract of Gokshura (Tribulusterrestris). It provides effective result in acute & chronic kidney disease, chronic renal failure, cystitis, and urethritis, nephropathy, and urinary tract infections.
Recommended Dosage: Take one capsule twice daily with normal water.
Sheet Dhara:
CAC Sheet Dhara is herbo mineral and purely ayurvedic formulation. It works on all the three doshas of body but mainly act on pitta dosha. It contains Ajwaion, Kapur (camphor) and Mint leaves that help reduce Acidity and burning sensation in chest region with its cooling effects. It relaxes your mind also maintains Blood pressure. CAC Sheet dhara help in controlling mood swings by which many women are affected nowadays. It also controls burping, nausea and bloating.
Recommended Dosage: Take 2 tablets twice daily with normal water.
Kidney Care Churna:
The kidney care churna is prepared from herbs like Bhumiamla (Phyllanthusniruri), Manjistha (Rubiacordifolia), &Punarnava (Boerhaviadiffusa). These herbs in combination show anti-inflammatory, diuretic, antioxidant, analgesic, etc properties. Kidney care churna keep all kidney function tests (serum creatinine, urea, sodium, potassium, chlorine, & uric acid), etc. in normal range. The use of this churna reduces swelling in the body, remove kidney stones, deal with urinary tract infection, general weakness, & fatigue, etc related to kidney patients.
Recommended Dosage: Take 1 teaspoonful twice daily with normal water.
UTI Care Tablet:
UTI Care Tablets helps to treat Urinary tract infections along with the diseases related to kidney, ureters, urinary bladder, and urethra. This tablet contains pure herbal ingredients which are Yavakshar (Hordeumvulgare), kalmiShora (Pottasium nitrate), Naushadar (Ammonium chloride), SwarnaGairik (Red ochre), etc. UTI Care Tablets are also beneficial in kidney stones, chronic kidney disease, renal colic, burning sensation or pain during micturition, and Hypertension.
Recommended Dosage: Take 1 tablet twice a day with normal water.
Detox Premium Powder:
The powder contains all the Ayurvedic herbs which strengthen the immune system of the body and prevents the various complications by potentiating immune system. The powder includes :
ParwalPishti – Parwalpishti is prepared from Coral calcium. It is mainly used in Pitta related disorders and helpful in bleeding disorders. This pishti relieves Amadosha and improves the digestion power. It also improves the strength and immunity.
ShuktaPishti – It is prepared from Pearl oyster shell. Shuktapishti pacifies Pitta and Kaphadosha. It is the best ant-acid and relieves the abdominal distention. Shuktapishti reduces the rashes on the arms and legs.
GiloySatva–Giloysatva includes water-soluble extract of Giloy/Guduchi (TinosporaCordifolia). It balances the aggravated pitta and acts as a mild-antipyretic, antacid, and immuno-modulator. It also reduces burning sensation in the hands, feet, and body.
KamdudhaRas–According to Ayurveda principles, KamdudhaRas has SheetaVirya thus it is beneficial in every Pitta Roga classified in Ayurveda. It is beneficial in the symptoms like burning sensation, restlessness, bleeding tendencies, excessive thirst, and hot flashes, vomiting with yellowish or sour water.
AkikPishti – Akikbhasma contains Silicon Dioxide and some herbal extracts derived into in during processing with Aloe vera and Rose water. It is used in General debility, Restlessness. It works well in loss of appetite, weight loss, and feeling of excessive heat in the body.
GandhakRasayan – GandhakRasayan is a great antibacterial, antiviral ayurvedic medicine. It acts as an anti-pyretic, analgesic, & blood purifier.
SutshekharRas–It is an important medicine used in Ayurveda, which acts on Pitta dosha and reduces the symptoms like nausea, vomiting, fever, headache, sour taste of mouth, restlessness, etc.
Recommended Dosage – Take 1 sachet twice a day with normal water.