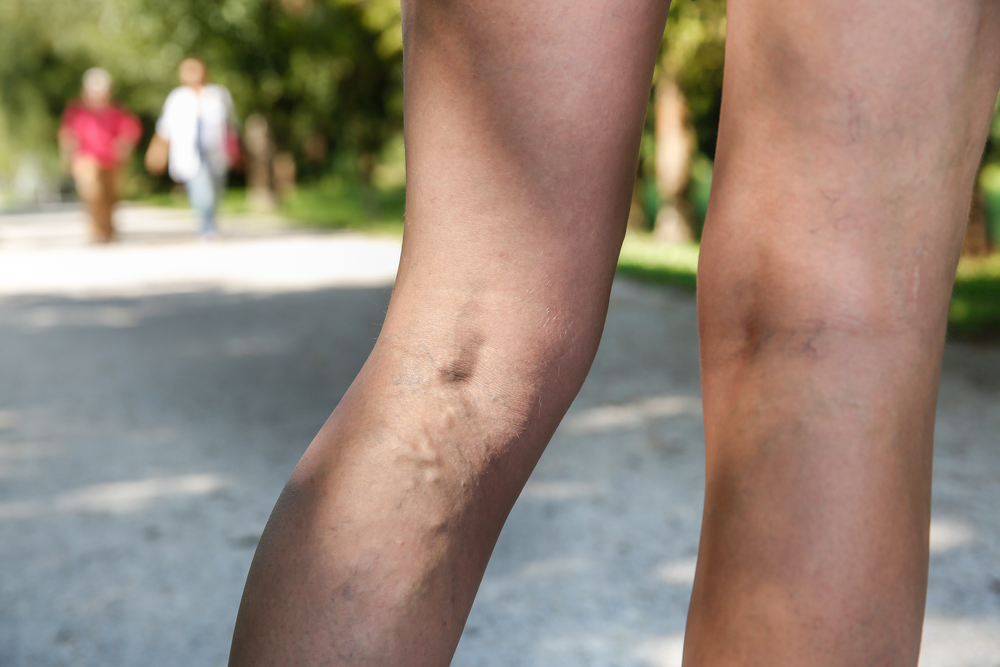 VARICOSE VEINS AND ITS AYURVEDIC TREATMENT
10 Jul, 2023
Posted by admin
INTRODUCTION
Varicose veins are the dilated, tortuous veins which are purplish-blue in color. They are also known as varicoses or varicosities. The veins are mostly present in legs as there is increased pressure on legs during walking or standing. These are visible underneath the skin. Spider veins are also a form of varicose veins which are mostly of cosmetic concern. It is mostly seen in females. The varicose veins, in most of the cases, show no symptoms but cause pain in severe cases.
The treatment of varicose veins involves self-care measures and healthy lifestyle. Surgery is also recommended for it.
WHAT ARE THE CAUSES OF VARICOSE VEINS?
There has been no specific cause of the disease but it occurs due to weakening of the valves present in veins. There are three types of blood vessels present in body – arteries, veins and capillaries. Arteries are the blood vessels which carry oxygenated blood from the heart to the rest of the body. Veins return deoxygenated blood from the body to the heart. Arteries are high pressure blood vessels whereas veins are low pressure blood vessels. Veins contain valves which prevent back flow of blood. When these valves don't work, the backflow of blood occurs. This leads to collection of blood in the veins making them dilated and tortuous.
WHAT ARE THE RISK FACTORS OF VARICOSE VEINS?
Varicose veins can affect people of all age groups.  There are various factors which make a person more prone to varicose veins. Following are some of the risk factors of varicose veins:
Increasing age leads to wear and tear of the valves of veins
Due to hormonal variation, it is more common in females
Having a family history of varicose veins
Continuous standing for longer durations
Chronic constipation
Wearing tight clothes
Lack of physical exercise
Obesity
Cigarette smoking
Chewing tobacco
Excessive consumption of alcohol
WHAT ARE THE SIGNS AND SYMPTOMS OF VARICOSE VEINS?
The common signs and symptoms of varicose veins are:
Bluish-grey veins
Veins appear raised and twisted
Dull pain in the affected part
Swelling and inflammation in legs
Burning sensation
Throbbing pain in concerned part
Muscle cramps
Heaviness in legs
Itching around the veins
Skin ulcers
WHAT ARE THE POTENTIAL COMPLICATIONS OF VARICOSE VEINS?
Varicose veins if not dealt properly can lead to serious health complications:
Presence of blood clots in veins
Painful ulcers on the skin surrounding varicose veins
Bleeding
Superficial venous thrombosis
Pulmonary embolism
Deep vein thrombosis
CHANDIGARH AYURVED CENTRE'S MEDICATIONS FOR THE TREATMENT OF VARICOSE VEINS
Here are some of the medicines of Chandigarh Ayurved centre which are used for the treatment of varicose veins:
1. Detox Premium Powder
This is the herbal formulation that consists of sudhyog tablet, shwet parpati, yavakshaar, akik pishti, jahar mohra, giloy satav, shukta pishti, etc. Intake of this wonderful remedy will balance the aggravated doshas and cleanse your body by removing the toxins from the body, as it also unblocks the passage and allows the blood to freely pass from the passage.
Recommended Dosage– Take 1 sachet twice daily with normal water.
2. Kanchnaar Guggulu
Kanchnaar guggulu is the best ayurvedic medicine widely used in wound healing, reduces the pressure of blood, swelling, etc. The tablet is very beneficial in calming the imbalance of Vata dosha thus relieving the pain, reduces the level of blood urea naturally.
Recommended Dosage– Take 2 tablets twice daily with normal water.
3. Trikatu Syrup
This herbal syrup contains equal proportions of three spices with a pungent taste – Black pepper (Piper nigrum), Pippali (Piper longum), and Ginger (Zingiber officinale). It is the best syrup to normalize the Tridosha and helps in the elimination of toxins, increases the appetite, and improves digestion. This syrup has a carminative and expectorant effect that helps to ease the symptoms of varicose vein.
Recommended Dosage– Take 2 teaspoonfuls thrice daily.
4. Trikatu Tablet
Trikatu tablets are composed of three natural herbs – Ginger (Zingiber officinale), Black pepper (Piper nigrum), Pippali (Piper longum) that improves the blood circulation by correcting the obstructed passage. It is beneficial in the detoxification of the blood. These tablets also provide strength to muscles and resolve the obstruction in the veins and arteries channels.
Recommended Dosage– Take 1 tablet twice daily with normal water.
5. Varicose Vein Tablet
CAC Varicose vein is an herbal supplement which maintain healthy blood circulation. it helps to maintain healthy veins and other blood vessels as well. Enlarged, swollen, and twisting veins, often appearing blue or dark purple are known as varicose veins. They occur when  blood  flow in the wrong direction due to faulty valves. These are large, swollen veins that often appear on the legs and feet. The veins usually do not need any treatment but if there is considerable discomfort or swelling, aching, and painful legs result,  treatment is available. Ayurvedic and panchakarma treatment do wonders in varicose veins.
Recommended Dosage– Take 1 tablet twice daily.
6. Panchsakar Churna
This churna is very effective for varicose vein patients as it shows antioxidant, anti-inflammatory, laxative, and analgesic properties. It is a classical herbal churna prepared from ingredients like Shatapushpa, Balaharitaki, Shunthi, Swarnapatri, & Saindhav lavana. It helps in removing all toxins from the body and provides good results to patients of varicose vein.
Recommended Dosage– Take 1 teaspoonful at bedtime with warm water.