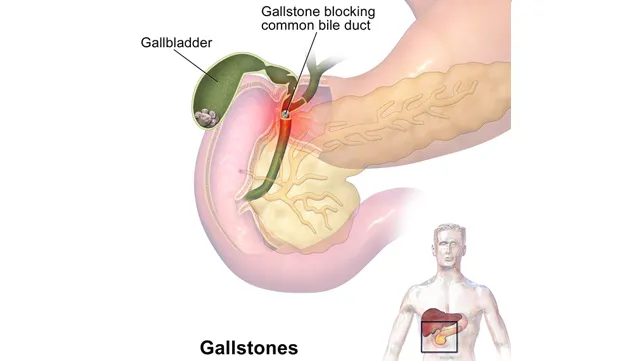 WHAT ARE GALL BLADDER PROBLEMS? HOW TO CURE IT NATURALLY
24 Jan, 2022
Posted by admin
OVERVIEW:-
The gall bladder helps break down fat from food in The gallbladder delivers bile into small intestine. This allows fat-soluble vitamin and nutrients to be more easily absorbed into the bloodstream.
Gallbladder problems are generally due to a blockage in bile ducts, the tubes that  bile travel between  liver, gallbladder, and small intestine. The most common source of blockage is gallstones  which develop when substances in bile harden.
SYMPTOMS:-
Pain
Nausea or vomiting
Acid reflux
Fever or chills
Chronic diarrhea
Jaundice
Stool abnormality
Discolored urine
Itching
Night sweat
CAUSE :- Most common cause of gall bladder disease is:-
Gall bladder inflammation
Biliary dyskinesia
Functional gallbladder disease
Gall bladder cancer
DIAGNOSIS:- It may include:-
Blood test
Abdominal ultrasound
Abdominal CT Scan
Endoscopic retrograde cholangiopancreatography
RISK-FACTORS:-
Being a woman
Older age
Obesity
High cholesterol
Taking medications that contain estrogen
Losing weight quickly
Diabetes
Pregnancy
GALL BLADDER DISEASES:-
Cholecsystitis
Gall stones
Cholestasis
Gall bladder Cancer
AYURVEDIC VIEW FOR GALL BLADDER DISEASE:-
Ayurveda is a holistic system of treatment. In ayurveda gall bladder is referred to as Pitaashya . According to the Ayurveda, all kind of doshas such as pitta, Kapha, and Vata plays a major role in the formation of Gall bladder disease.
Pitta includes alcohol, hot, spicy food, etc.Excessive secretion of pitta creates the formation of the gall bladder disease. Kapha increases by heavy, fatty foods when mixes with Pitta and produces a highly sticky mixture.
Gall bladder disease Treatment In Ayurveda inscribes the root-cause with customized medicines along with lifestyle recommendations.
PREVENTION:-
Consume small meals, that easy for digest
Drink an adequate amount of water. Around 6 to 8 glasses per day.
Add fiber to your diet to make your bowel movements more solid.
Reduce intake of fats and eat low-fat nourishment
Avoid food and beverages or drinks that cause diarrhea, including caffeinated drinks, high-fat dairy products, and delightful foods.
HEALTHY FOODS FOR GALL BLADDER DISEASE:-
Eat fresh fruits and vegetables
Whole grains (whole-wheat bread, brown rice, oats, bran cereal)
Lean meat, poultry, and fish
Low-fat dairy products
NATURAL TREATMENT FOR GALL BLADDER DISEASE:–
1. Turmeric:-Commonly called Haldi . Turmeric  has anti-inflammatory properties and contains of curcumin compounds. Having some warm milk mixed with haldi ,it significantly improves digestion, liver health.
 2. Aloe Vera:-Aloe vera is a popular ayurvedic herb. It cure liver and gall bladder issues. It cleanses the gall bladder of stones.  Consuming this aloe vera juice regularly is a proven natural remedy for gallstones.
 3. Gokshura:- Gokshura consist of several bioactive elements such as alkaloids, phytosterols that work miracles in healing gallstones, liver and kidney problems. Consume it as a simply in the powdered form, to powerfully detoxify the gall bladder.
4. Kalonji:- Kalonji  is a herbal antidote for gallstones, consist of a antioxidant thymoquinone, which is an anti-inflammatory and lithotropic agent. Mixing kalonji seeds with honey,  and warm water and drinking this tonic on an empty stomach  it dissolving all the gallbladder issues.
5. Black Pepper:-Black Pepper  is  known as Maricha in Sanskrit, it contains choleretic components that regulate bile secretions and boost the functioning of the liver, gall bladder. Consuming  black pepper powder with warm water empty stomach  permote digestion, balances cholesterol and cure gallstones.
AYURVEDIC HERBS USED IN GALL BLADDER DISEASE:-
GOKSHUR
HALDI
KALONJI
BLACK PEPPER
SHATAVARI
AKARKARA
TRIPHALA
ALOE-VERA
CAC SPECIAL MEDICATION FOR GALL BLADDER DISEASE:-
LIVER CARE TABLET
KUTAKI CAPSULE
PANCHSKAR CHURNA
KAPHA BALANCE
SHEET DHARA SYRUP