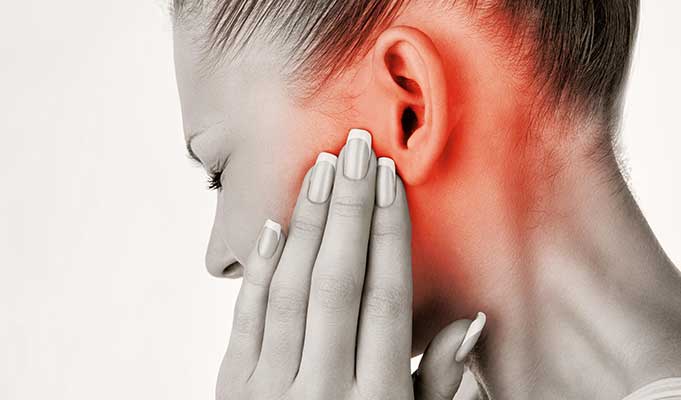 WHAT ARE MENIERE'S? WHAT IS THE ALTERNATIVE TREATMENT FOR THIS PROBLEM
27 Jan, 2022
Posted by admin
OVERVIEW:-
Meniere's disease is a disorder of the inner ear that can lead to vertigo and hearing loss. In many cases, Meniere's disease affects only one ear.
Meniere's disease can occur at any age, but it usually starts between young and middle-aged adulthood. It's supposed a chronic condition, but many treatments can help relieve symptoms and reduce the long-term impact on life.
STAGES OF MENIER'S DISEASES:–
It has three stages:-
EARLY STAGE SYMPTOMS:-
Sudden episode of vertigo
Variable of hearing loss
Variables tinnitus
MIDDLE STAGE SYMPTOMS
Less severe vertigo attacks
Hearing loss more severe
Tinnitus more severe
LATE STAGE SYMPTOMS:-
Less frequent vertigo
Hearing loss become worst
Tinnitus become worst
SYMPTOMS:-
It may include:-
Reoccurring episodes of vertigo
Hearing loss
Ringing in the ear
Feeling of fullness in the ear
Loss of balance
Headache
Nausea ,vomiting and sweating
CAUSE:- following causes like:-
Poor drainage (because of blockage or an abnormal structure in your ear)
Autoimmune response (when your body's defense system attacks healthy cells)
Allergic reaction
Viral infection
Inherited tendency
Blow to the head
Migraine headaches
DIAGNOSIS:-Many test to find out mennier's disease like:-
Audiometeric exams
Electonystagmogram
Electrocochleography
Rotatory chair testing
Vestibular evoked myogenic potential
Posturography
Video head impulse test
Auditory brainstem response test
Additional imaging tests
COMPLICATION:- Complication of this disease is:-
Vertigo
Hearing loss
PREVENTION:-
Reduce salt intake
Avoid tomatoes and vegetable juices
Drink less caffeine
Stop smoking
Practice stress management
Avoid exposure to loud noises
Avoid alcohol intake
AYURVEDIC VIEW FOR MENIER'S DISEASE:-
According to Ayurveda this condtion is related with conditions like Karna nada, Badhirya, Karna kshweda, Bhrama roga resembles to Meniere's disease in different degrees. Vata pradhana tridosha and Rajo guna are the prime factors in the causation of Meniere's disease.
AYURVEDIC TREATMENT FOR MENIER'S DISEASE:-
Ayurvedic treatment is the best for treating Menier's disease  as it acts on the root cause. The treatment in Ayurveda acts on the root cause of disturbed vata dosha .
It is a vata dominating kapha, pittaja vyadhi. Ayurveda believes that the use of Panchakarma therapy for healing the problems associated with Meniere's disease. Panchkarma therapies like nasya, swedan and karnpuran etc. Ayurveda give some herbal medication treatment to balance all thre dosha and cure this condition.
PANCHKARMA TREATMENT FOR MENIER'S DISEASE:- Along with the Ayurvedic treatment also introduces a few panchakarma therapies that will deal with all the signs & symptoms related to tinnitus. The different procedure related to panchakarma therapies are mentioned below in detail:-
Nasya:- The medicated oil is put into the nostrils to balance & calm the Prana vayu that leads the tinnitus.
Shiroabhyanga:- In this procedure, the massage of your head is done with medicated oil to calm the prana vayu in the body that is responsible for the tinnitus.
Karnapooran:- In this procedure, warm medicated oil is applied drop wise in each ear. It calms the vata dosha in the ear. The oil that is insert in one ear is allowed to stay for five to ten minutes after that it is cleaned.
Gandush & Kawala:- In Gandush medicated oil is withhold in the mouth for a certain period of time. In kawala procedure gargaling with medicated oil is done to strengthen and support the nerves of ears & eyes. It maintains the increased vata dosha in the body.
AYURVEDIC MEDICINE FOR MENIER'S DISEASE:-
PRISNPARNYADI KASHAYA
KAISHORE GUGGUL
HARIDRAKHAND
BADHIRYAHARA TAIL
VASANT KUSUMAKARA RAS
LAXMIVILASA RAS
PRAMEHA GAJKESHARI RAS
SOOTSEKHARA RAS
SUVARNA MAKSHIKA BHASMA
ABHRAKA BHASMA
LOHA BHASMA
MUKTA PISHTI
SARASWATARISHTA
CHYAVANA PRASHAVLEHA
ASANAS FOR MENIER'S DISEASE:-
Trikonasana (triangle pose)
Padangusthasana (hand to big toe pose)
Adho Mukha Svanasana (downward facing dog)
Ustrasana (camel pose)
Gomukhasana (cow face pose)
Bhujangasana (cobra pose)
Viparita Karani (legs up the wall)
Matsyasana (fish pose)
RECOMMENDED TIPS FOR MENIER'S DISEASE:-
Take Vit-C and Vit-E in large amount
Consume a ginger and galic in a food
Consume a olive oil or sunflower oil
Do brhamari pranayama twice a day
Ginkgo biloba herbs also a benifical for this condition
Food and liquid intake should be equally distributed
Sound and music therapy also improve circulation in inner ear
AYURVEDIC HERB USED IN MENIER'S DISEASE:-
TULSI:-It is very popular herb.It has antiseptic property and effective in vertigo.Tulsi juice  4-5 drops put in to effected ear.It give effective results.
CYPRESS:- Cypress palnt is alsi used in several disease.It is antiviral, effective in relieving vertigo, relieves sinus congestion and increases circulation.
EUCALYPTUS OIL:- It help relieve sinus pressure and congestion, a few drops of Pure Eucalyptus oil alone or with Pure Peppermint essential oil  can be applied to the chest,  behind the ears and along the jaw. These essential oils can also  help open sinus passages.
GINGER:-
GINGER:- It is used for nausea, but is also effective in relieving dizziness and vertigo by increasing circulation to the brain.  Few drops of Ginger essential oil to a teaspoon carrier oil and massage on   the neck and behind the ears. It give effective results.
CAC SPECIAL MEDICATION FOR MENIER'S DISEASE:-
NERVE UP TABLET
RASAYAN VATI
RASRAJ RAS
DETOX PREMIUM POWDER
TRIKATU SYRUP