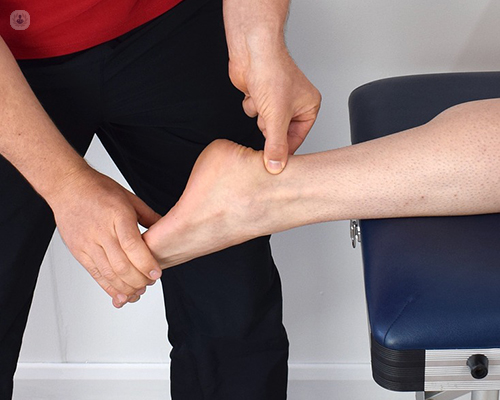 WHAT ARE TENDON INJURIES? AYURVEDIC TREATMENT TO CURE IT NATURALLY
21 Jan, 2022
Posted by admin
OVERVIEW:-
Tendons join muscles to bones, ensuring joint movement. With progressive age, tendons become more susceptible to degeneration followed by injuries.
A common sports injury is a strain, which is damage to a tendon or the muscle to which it connects. The injury can be very painful.High strains may take weeks or months to heal.
Trauma from falling or may be suddenly twisting a tendon can cause a strain. People who are inactive may be more susceptible to strains, especially if they suddenly become active or practice muscle weakness because of inactivity.
SYMPTOMS:-
Bruising to the skin
General weakness in the knee joint
Numbness in the knee due to damage to nerves
Stiffness
Inflammation along the outside of the knee
Tenderness around the ligament
Sensation feel during movement
Numbness in your fingertip
CAUSE:-Following causes for tendon injury,such as:-
Any cut on arm,hand and fingers.
Certain sports activities can cause tendin injuries
Rock climbing
Certain health condition like Rheumatoid arthritis
Aging
Overuse
Long-term steroid use
DIAGNOSIS:-It may include:-
Physical examination
X-ray
MRI
Evaluation of range of tendons
RISK-FACTORS:-
Age:- The peak age for Achilles tendon rupture is 30 to 40.
Sex:- Tendon rupture is up to five times more likely to occur in men than in women.
Recreational sports
Steroid injections
Certain antibiotics
Obesity
PREVENTION:-
Warm-up your body before any activity
Stretching
Avoid during too much exercise
Always use proper technique and body mechanics when playing
AYURVEDIC VIEW FOR TENDON INJURY:-
According to Ayurveda, tendons are considered to devlop from the Rakta dhatu . The Rakta dhatu is managed by the pitta dosha and, hence any tendon related problem may comes under the Pitajja vyadhi.
According to ayurveda this is a pitta kapha vitiation which will result in vata kopa and results in difficulty in movements, in acute cases mainly pitta get vitiated and results in kapha and vata vitiation, this condition can easily be cured with special external treatments and internal medicines.
In chronic conditions due to kapha dosha it can take In both cases the main line of treatment contains increasing circulation and reducing degeneration along with rejuvenation of destroyed muscle fibers.
AYURVEDIC TREATMENT FOR TENDON INJURY:-
The treatment process includes panchakarma therapies, internal medications, and Advice of food and life style changes.In Panchkarma therapies involves Panchakarma :-
NASYA
LEPUM
VIRECHANA
BASTI
ABHYANGA
PATRA POTTALI SWEDAN
SHASTIK SHALI PIND SWEDAN
KASHAYA SEKA
JALOKAVACHARAN
STHANITHANIKA BASTI
DHARA
PICHU
LEPA
 SOME AYURVEDIC MEDICINE USED IN TENDON INJUERY:-
RASANASAPTAK KWATH
DASHMOOLARISHTA
YOGRAJ GUGGUL
VATAVIDHVANSAK RASA
SAHCHARADI KASHAYA
DIET RECOMMANDATION:-
Drinking lot of water helps to keep hydrated and avoid vitiation of vata.
Avoid pitta increasing foods like hot,spicy, sour and fermented foods
Lepa (pastes of herbs/ ointment) prepared sheeta and madhur rasa herbs to heal the injury faster
Citrus fruit like lemon, oranges and tangerines are good source of Vitamin C and may help in preventing sprains.
LIFESTYLE CHANGES :-
Provide satisfactory rest to the injured part
Do oil massage with mustard oil mix turmeric on the injured area
Provide warmth through Sweden karma (Sudation)
HOME REMEDIES:-
Cold Compresses:- A cold compress helps ease pain and swelling, two main symptoms of tendon injury. It will also help to relax the affected muscles.
Warm Wraps or Elastic Bandages:- Use warm wraps or compressive, elastic bandages to reduce the stress placed on the affected muscles. This will help to decreases swelling and pain and speeds up the healing process.
Massage:- This is another benificial way to treat tendon injury. A gentle massage will help increase circulation, relax the muscles, and reduce inflammation and stiffness. For massaging, can use mustard oil,coconut and olive oil.
Castor Oil:- Castor oil to ease the symptoms of tendon injury. The oil is mainly contained of ricinoleic acid, which act as anti-inflammatory agent. Do gentle massage with castor oil on the affected part 2 or 3 times a day. This helps relieve pain and reduce inflammation of the tendon.
Vitamin E:- Vitamin E is a fat-soluble antioxidant that helps to relieve inflammation and pain . Vitamin E also improves circulatory function, which reduces inflammation and promotes healing process.
AYURVEDIC HERBS USED IN TENDON INJURY:-
ASHWGANDHA
SHILAJIT
SONTH
LASHUN
AMALAKI
LAKSHA
HADJOD
GUGGUL
HALDI
CAC SPECIAL MEDICATION FOR TENDON INJURY:-
RASAYAN VATI
ASTHI JOD TABLET
AYUVITA TABLET
CURCUMIN CAPSULES