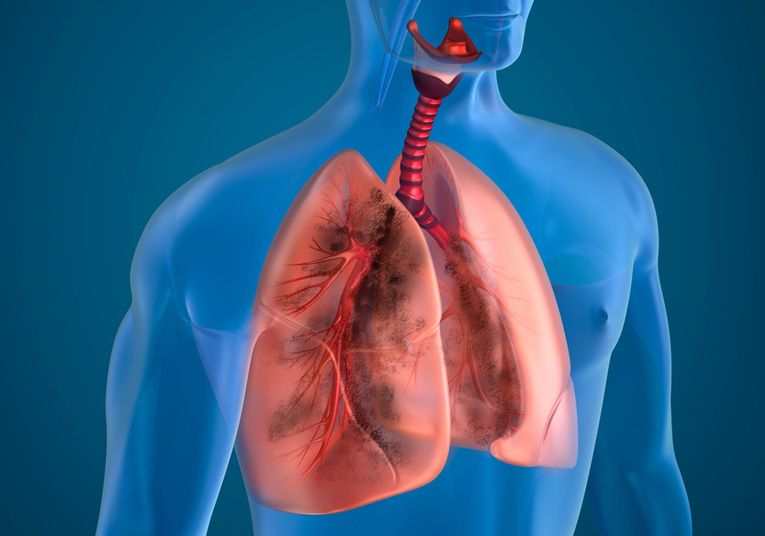 WHAT ARE THE LUNG PROBLEMS HOW TO CURE THEM
21 Jan, 2022
Posted by admin
Lungs are pair of spongy, air filled organ located on the either side of the chest.
FUNCTIONS OF LUNGS:
The main function of lungs is to process of gas exchange called respiration
Hemostatic function
Supplies oxygen to the blood by inhaling
Remove carbon dioxide from the and release it outside the body this is done by exhale
Maintenance if acid base balance and as a resevoir for blood
PNEUMONIA:
Pneumonia is a lung infection and a inflammatory disease affecting  the air sacs in lungs to fill with fluid or pus.
CAUSES OF PNEUMONIA:
Pneumonia is caused by
Bacteria
Virus – common in infants
Fungi present in inhaled air
SYMTOMS IN PNEUMONIA:
Chest pain when cough and breath
Productive cough
Shortness of breath
Loss of energy
Fatigue
Headache
TREATMENT IN PNEUMONIA:
In bacterial pneumonia – Oral antibiotics
In viral pneumonia – Antibiotic medications don't work on viruses viral pneumonia clear on their own with at-home care.
HOME REMEDIES IN PNEUMONIA:
Salt water gargle
Drink herbal teas
Lukewarm compress
Eat vitamin D-rich foods
ginger tea
Drink warm soup and warm water
CAC MEDICATION FOR PNEUMONIA:
·         Cough powder:
·         Trikatu Tablet:
·         Cough Go Tablets:
·         Giloy capsule:
·         Nerve up tablets:
·         Amrit Tulsi Ras:
In asthma the airways in the lungs swell up this obstructs the air exchange in the lungs.
TYPES OF ASTHMA:
·         Allergic asthma –  in allergic asthma airways are more sensitive to allergy
·         Non allergic asthma  this is not related to any allergy, it may develops later in life, and can be more severe
·         Cough variant asthma chronic and non productive cough, high sensitive cough reflex
CAUSES OF ASTHMA :
·         Genetics
·         History of viral infection-  history of severe viral infections during childhood, such as respiratory syncytial virus infection (RSV),
·         Hygiene hypothesis
·         Health conditions, such as respiratory infections
·         Exercise
·         Environmental irritants
·         Allergens
·         Intense emotions
·         Extreme weather conditions
·         Pests
SYMPTOMS IN ASTHMA:
Shortness of breath
Difficulty in breathing
Chest tightness
Coughing
Wheezing
Headache
restlessness
CURE IN ASTHMA:
Bronchodilators Bronchodilators work within minutes to relax the tightened muscles around your airwaves and decrease symptoms quickly.
 Anti-inflammatories. 
 Anticholinergics
First aid asthma treatment inhaler or nebulizer.
HOME CARE IN ASTHMA:
Eucalyptus essential oil essential oils have anti-inflammatory properties that may help treat asthma.
Breathing exercises The exercises aim to reduce hyperventilation
a)      Breathing through the nose
b)     Slow breathing
c)      Controlled holding of breath
Tea or coffee
CAC MEDICATION IN ASTHMA:
I.            Kapha Sachet
II.            Swas Kas Chintamani Ras:
III.            Anu Tailam
IV.            Broncho care syrup:
V.            Cough Go Tablets: beneficial in cough, cold, bronchitis, & other respiratory disorders. bronchodilator, & expectorant properties.
VI.            Kantha Sudharak Vati: It gives very effective results in chronic laryngitis, bronchitis and asthma.
LUNG CANCER:
CAUSES OF LUNG CANCER:
·         History of lung cancer
·         Secondhand smoke or smoking
·         Aging
·         Occupational chemicals
·         Radiation therapy
·         Air pollution
SYMPTOMS IN LUNG CANCER:
·         Shortness of breath
·         Shoulder, arm, chest pain
·         Persistent cough
·         Repeated respiratory infection
·         Coughing with blood
·         Weight loss
TREATMENT IN LUNG CANCER:
·         Surgery
·         Chemotherapy
·         Radiations
·         Immunotherapy
·         Treatment of metastasis
CHRONIC OBSTRUCTIVE PULMONARY DISEASE (COPD):
SYMPTOMS IN COPD
·         Chronic Cough and sputum the produce mucus
·         Swelling in ankles, feet or legs
·         Chest tightness
·         Weight loss
·         Wheezing
·         Chronic dyspnea
·         Lack of energy
·         Blue fingernails
·         Low energy
CAUSES OF COPD
·         Smoking
·         Air pollution
·         Sudden airways constriction in response to inhaled irritants
·         Exposed to things like dust, air pollution, or certain chemicals for long periods of time.
TREATMENT IN COPD:
·         Bronchodilators – helps open airways.
·         Corticosteroids –  reduced airway inflammation.
·         Combination inhalers
·         Antibiotics.
·         Roflumilast(Daliresp)
·         Pneumonia vaccines-  reduce risk of respiratory illnesses, including COVID-19.
·         Pulmonary rehabilitation-  includes exercise, disease management, and counseling
·         Oxygen therapy-  reduce shortness of breath
HOME REMEDIES IN COPD(CORONARY OBSTRUCTIVE PULMONARY DISEASE):
·         Garlic, Onion, Turmeric(but do not breathe turmeric), Mallow, Cardamom add in your diet
tuberclosis:
·         Tuberclosis is a contagious infection A type of bacteria called Mycobacterium tuberculosis causes tuberclosis
TRANSMISSION IN TUBERCLOSIS:
·         Tuberclosis spreads through spend a long time around someone who has a lot of the bacteria in their lungs. it can be from co-workers, friends, and family members.
·         Droplets from cough and sneezes by the infected person
SYMPTOMS IN TUBERCLOSIS:
·         Coughing that lasts three or more weeks
·         Coughing up blood
·         Fever
·         Night sweat
·         Chest pain
·         Pain during coughing and breathing
·         Weight loss
·         Fatigue
PREVENTION IN TUBERCLOSIS:
·         Stay covered
·         Cover your mouth
·         Ventilate room
·         Wear a mask
Inflammation of the lining of the bronchial tubes which carry air to and from lungs
SYMPTOMS OF BRONCHITIS
·         Wheezing
·         Fever with chills
·         Tightness in chest
·         Feeling of fullness
·         Breathing problem
·         Severe coughing green, yellow mucus
·         Sore throat
CAUSES
·         Bronchitis caused by virus that infects the epithelium of the bronchi, resulting inflammation and increased secretion of  mucus
ACUTE BRONCHITIS –  Inflammation due to viral and  bacterial respiratory infection.
·         cough lasting three weeks or less
·         Sore throat
·         Headache
·         Nasal congestion
·         Fever
·         Environmental and weather changes
CHRONIC BRONCHITIS –  Inflammation due to environmental contaminates such as chemical or tobacco smoking
·         Daily coughing lasting three months
·         Shortness of breath
·         Wheezing
·         Genetic factors
TREATMENT
·         Antibiotics
·         Anti-inflammatory drugs
·         Bronchodilators
·         Combination drugs that mix of steroids and long- or short-acting bronchodilators
CAC MEDICATION IN BRONCHITIS
1. Broncho care syrup:
2. Cough Go Tablets:
3. Kapha Sachet
4. Giloy capsule:
5. Trikatu Syrup: