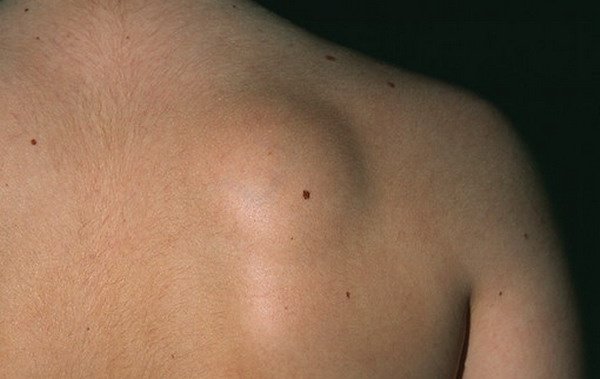 WHAT ARE TUMORS HOW TO CURE THEM NATURALLY
21 Jan, 2022
Posted by admin
Tumor is a abnormal growth and  the mass or lump of tissue that leads to swelling
In ayurveda swelling as mentioned either as 'Granthi' (minor neoplasm) or 'Arbuda' (major neoplasm)
BENIGN TUMOR:
Benign tumor does not spread to the other parts of body
Benign tumors are not cancerous. They cannot spread or grow and they grow very slowly
CAUSES OF BENIGN TUMOR:
Environmental toxins
Genetics
Diet
Stress
Local trauma or injury
infection
inflammation
TYPES OF BENIGN TUMOR:
ADENOMAS– Adenomas grows in the liver,  adrenal, pituitary, or thyroid gland
FIBROMAS- fibromas are tumors that can grow in any organ. Fibroids commonly grow in the uterus. They are not cancerous, Uterine fibroids causes heavy vaginal bleeding, bladder problems,  pelvic pain or pressure.
HEMANGIOMAS– Hemangiomas are a common type of birthmark appear on the head, neck, or trunk. they are red or blue in color
LIPOMAS- lipoma are grow from fat cells they found in the neck, shoulders, back, or arms Lipomas are slow growing, usually round and movable, and soft to the touch and common tumor in adults 
MENINGIOMAS– tumors that develop from the membrane surrounding the brain and spinal cord.. Many grow slowly. Others grow more quickly.
MYOMAS – these grows from the muscles
PREMALIGNANT TUMOR :
In these tumors, the cells are not cancerous
Premalignant conditions, which we also may refer to as precancerous conditions,
TYPES OF PREMALIGNANT TUMOR:
ACTINIC KERATOSIS-This growth has symptoms of crusty, scaly, and thick skin.It mainly affect fair-skinned people and due to sun exposure
CERVICAL DYSPLASIA–  The cells are not cancerous, but they may become malignant
METAPLASIA – Of the lung these occurs in the bronchi, the tubes that carry air into the lungs. In some people, including smokers,
LEUKOPLAKIA-  It causes white patches in the mouth these patches are painless, irregular shape, slightly raised
MALIGNANT TUMOR:
Malignant tumors are cancerous.
cancer occurs anywhere in the body including breast, intestine, lungs, reproductive organs, blood, skin
| | |
| --- | --- |
| BENIGN TUMOR  | MALIGNANT TUMOR |
| Small  | Large |
| Slow growing  | Fast growing |
| No spread and no metastasis | That spread and metastasis |
| No recurrence | Recurrence after surgery |
| No bleeding while cut the affected area | Bleeding while cut the affected area |
| Does not invade the surrounding tissues | Invades surrounding tissues |
| They are non cancerous | They are cancerous |
NATURAL CURE FOR TUMORS:
TURMERIC:  Inhibit growth of cancer cells. It is also an anti-inflammatory.
GINGER: Ginger has antioxidant and anti-inflammatory properties protect against cancer.
HOT PEPPER – This hot pepper contains capsaicin, a powerful antioxidant that helps with weight loss and is an anti-inflammatory food also contains beta-carotene to be toxic to cancer cells and helps prevent growth of cancer cells.
SAFFRON: . It contains crocins  (water-soluble carotenoids) that may inhibit tumor growth and progression of cancer.
OREGANO: oregano is the richest source of antioxidants oregano herbs slows cancer growth and promotes cell death. It has antibacterial properties and it is a natural disinfectant.
Garlic: garlic is anti-cancer spice. Garlic helps boost the immune system to help fight diseases, It also decreases the growth of cancer cells
BERRIES: Berries contain particularly powerful antioxidants,
BLACK PEPPER:  inhibited the growth of cancerous stem cells of breast tumors.
GREEN TEA: drink green  is a powerful antioxidant and an important part of an anti-cancer diet
USE OLIVE OIL: in daily routine cooking
EAT FISH –  fish contain omega-3 fatty acids, a type of fatty acid that reduced risk of prostate cancer
COIX SEEDS – kanglaite is an anti tumor drug it contains extracts from coix seeds
Aromatherapy – infused scents applied during massage or oil can be added to the bath water
Exercise
Hypnosis – a type of concentration
Massage
Meditation
Music therapy
Relaxation techniques calm mind and relax your muscles
Yoga
CAC MEDICATIONS FOR TUMOR:
1. IMMUNO UP POWDER
Immuno up powder strengthen the immunity this pacifies tridosha (Vata, pitta and Kapha) and it detoxify the body.
LIVER CARE SYRUP
Liver Care syrup balancing Pitta dosha. decrease the regeneration of liver cells, promote proper functions of liver, improve blood flow
CURCUMIN CAPSULES
Curcumin Capsules helps in pacifying all three doshas. Curcumin Curcumin is the active ingredient in Turmeric having powerful Anti-inflammatory, Antibacterial, Antifungal, Anti-microbial and Antioxidant properties., prevents Cancer by reducing the growth of cancerous cells, helps in treating Alzheimer's disease
TRIKATU TABLET
Trikatu Tablet helps to eliminate excess Kapha from the body triphala  supports respiratory system, detoxify the body remove all toxins from the body It has anti-inflammatory, analgesic, expectorant, antioxidant properties.
KAISHORE GUGGUL
kaishore balancing Pitta dosha in body. Kaishore it remove all toxins from the body and it  boosts immunity.
KANCHNAR GUGGUL
kanchnar treats any kind of abnormal growth in the body effective in cancer also  reduces any lumps in the body it has antibacterial, antifungal, antimalarial, Anti Inflamatory ,Kapha har and pain reducing agents.