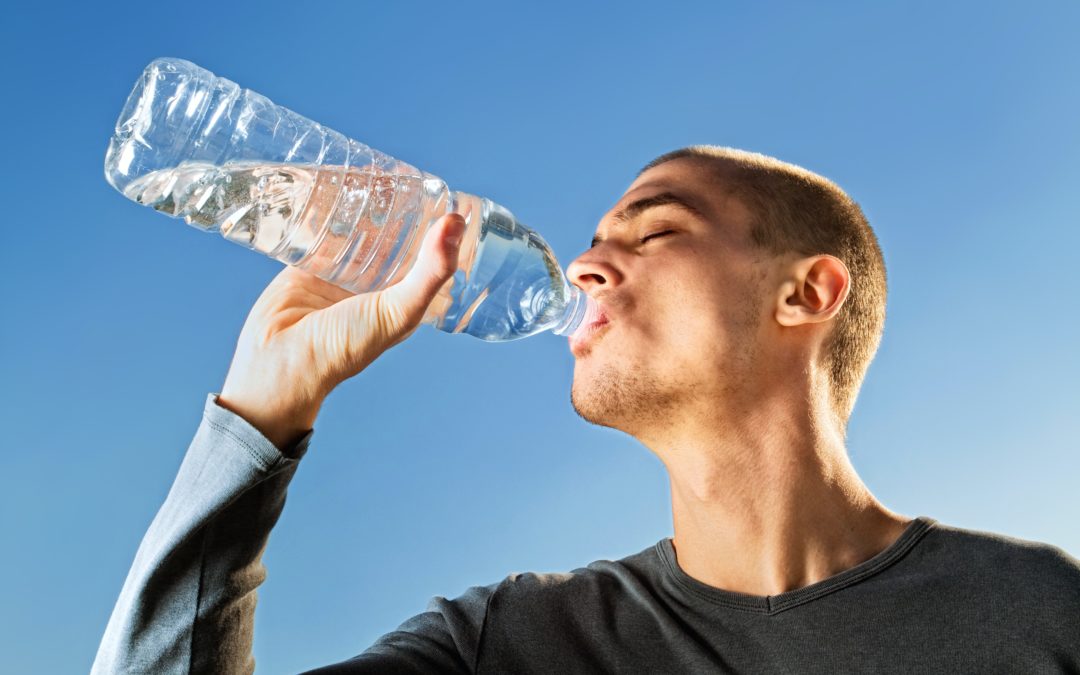 WHAT CAUSE DEHYDRATION HOW TO HYDRATE YOUR BODY NTURALLY
24 Jan, 2022
Posted by admin
When body exposed to high temperature in combination with low water intake
Dehydration occurs when you use or lose more fluid than you take in, and your body doesn't have enough water and other fluids to carry out its normal functions
SIGN AND SYMPTOMS OF DEHYDRATION
Thirsts
Fatigue
muscle cramps
Pale and sweaty skin
Extreme heat
Fever
Alcohol consumption
Exercise
Stomach bugs
Dark decreased urine
Sticly dry mouth
Fainting
Dizziness
CAUSES OF DEHYDRATION:
Diarrhea, vomiting –  diarrhea and vomiting can cause loss of water and electrolytes
Higher fever dehydrated you may become
Excessive sweating. You lose water when you sweat.
Hot, humid weather increases the amount you sweat and the amount of fluid you lose.
Increased urination.
Certain medications
Hemorrhage
Excessive use of lexatives
NATURAL CURE TO HYDRATE BODY:
INCREASE YOUR WATER INTAKE
YOGURT – yogurt is an effective remedy for dehydration caused by diarrhea or vomiting. It is a good source of electrolytes
WATER RICH FRUITS AND VEGETABLES –
-FRUITS – watermelon, oranges, peach, apple, grapes
-VEGETABLES – cucumber, tomato, green cabbage, spinach, broccoli
BANANAS – dehydration results in loss of essential minerals like potassium in the body banana is rich in potassium bananas can help restore this important mineral in the body
COCONUT WATER – the high electrolyte content of coconut water makes it an extremely hydrating drink.
BUTTERMILK – it replenishes the essential minerals that are lost during excessive sweating
BARELY WATER – the nutrients in barley help replenish minerals lost with dehydration
LEMON WATER 
CRANBERRY SOUP 
APPLY COLD COMPRESSES
Effective Herbs That Will Help You Deal With Dehydration:
 CHAMOMILE – Chamomile is a great re-hydrating agent it has also analgesic properties
ELDERFLOWER – helps in reducing the body temperature
ASPARAGUS – asparagus helps the body to retain fluids it prevents from dehydration  It is rich in fiber that stimulates absorption of water in the body also cools down your body temperature in this heat.
LICORICE (MULETHI). It helps in cooling your body temperature
PREVENTION:
Keep yourself hydrated in hot and sunny weather and before going outside
Choose food items with high water content.
Don't drink coffee, soda, tea before workout
Avoid working in intense sunlight
Drink plenty of fluids throughout the day
Increase fluid intake during the time of illness
Carry water bottle when going out.
Avoid alcohol during dehydration.
Rest in a cool place after workout
Avoid too much fruit juice, because of sugar in it can raise your blood sugar levels.