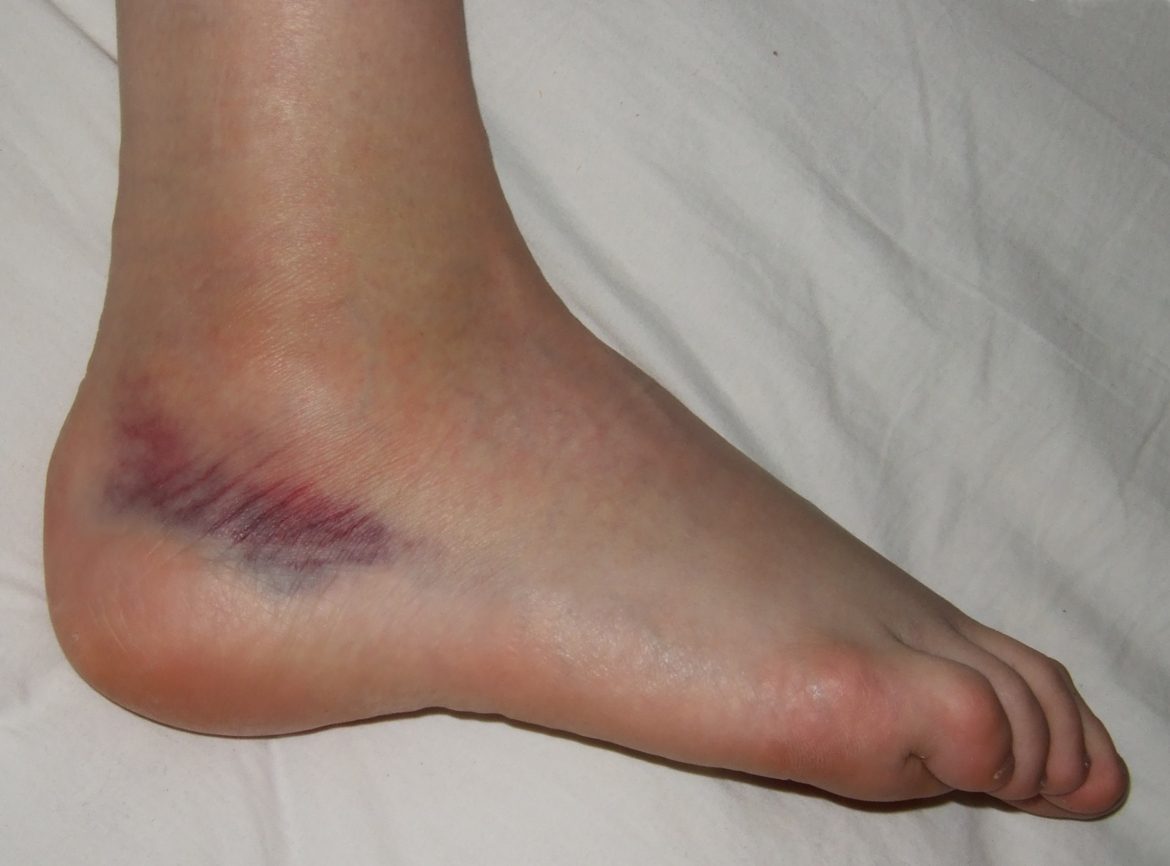 What is sprain and how to cure them naturally?
21 Jan, 2022
Posted by admin
What is Sprain?
A sprain is a condition that is characterized by stretching or tearing of ligaments (fibrous tissue that connect two bones together in your joints). Sprain is most commonly occurring in your ankle.
Mild sprains can be treated at home effectively by rest, ice, compression and elevation. Severe cases of sprains sometimes require surgery to repair torn ligaments.
How to differentiate a sprain and a strain?
The difference between a sprain and a strain is that in a sprain injury occurs to the bands of tissue that connect two bones together and on the other hand strain involves an injury of a muscle or to the band of tissue that attaches a muscle to a bone.
Symptoms of sprain
Signs and symptoms of sprain may vary depend upon the severity of the injury.  Symptoms may include:
Bruising
Pain
Swelling
Difficulty to move the affected joint
Causes of sprain
A sprain commonly occurs when there is overextension or any kind of tear occurs in ligament while severely stressing a joint. Sprains often occur in the following circumstances:
Knee — during any exercise or athletic activity
Ankle — May occur while Walking, running or exercising on an uneven surface, landing awkwardly from a jump
Back – During heavy weight lifting, exercising
Wrist — landing on an outstretched hand during a fall
Thumb — Overextension while playing sports, like
Risk factors
Factors that may contribute to sprains include:
Environmental conditions – Uneven surfaces can make you more prone to injury.
When you get tired after doing any exercise or running etc. then tired muscle does not provide good support for your joints. When you're tired, you have to apply extra forces that could stress a joint.
Poor equipment – Poorly maintained footwear or other sporting equipment can be a risk factor for sprain to develop.
Prevention
Regular stretching and strengthening exercises will help to maintain flexibility of body. Regular exercises are necessary for your sport, fitness or work activity that can help to minimize your risk of sprains. If you have a physically demanding occupation, then regular exercising can help you to prevent injuries.
By working to strengthening the muscles around the joint you can protect your joints in the long term from injury. The best support and protection that you can give yourself is your own "muscle brace."
When to see the doctor
Mild sprains or ligament injuries can be treated at home. But the injuries that cause severe sprains, such as fractures should need proper medical treatment. You should consult a doctor if you:
Unable to move or difficulty in bearing  weight on the affected joint
Have pain in the bones of an injured joint
Have numbness around the injured area
Diagnosis of sprain
Diagnosis can be made by doing physical examination. During the examination, your doctor will look for swelling and tenderness around the joint in your affected limb.
The intensity of your pain can be helpful to determine the extent and nature of the severity of injury.
Imaging techniques like X-rays are helpful to rule out a fracture or other bone injury. Magnetic resonance imaging (MRI) is also used to help diagnose the extent of the injury.
Treatment Options
Some home remedies for cure sprain naturally include
Every parent or athlete knows this age old remedy for miner cases of sprain. For immediate self-care of a sprain at home, one should follow the R.I.C.E. approach that involves- rest, ice, compression, elevation:
Rest – Avoid all the activities that leads to pain, swelling or discomfort and get proper rest.
Ice – Use an ice pack or bath of ice and water for 15 to 20 minutes each time and repeat this after every two to three hours. It will help to reduce pain and swelling.
Compression – To reduce swelling, compress the area with an elastic bandage until the swelling stops. Don't wrap it too tightly that will hinder circulation.
Elevation – Elevating the injured area above the level of your heart, reduce the flow of blood and other fluids to the injury site by which allows gravity to help reduce swelling.
Try to start this practice as soon as possible after sprain occurs as it controls body's natural inflammatory response.
OTC medications
Over-the-counter pain medications like ibuprofen (Advil, Motrin IB, others) and acetaminophen (Tylenol, others) also can be effective.
Epsom salt
It's important to use cold compression during the first few days of an injury but after few days, you can soak your ankle in a warm bath with Epsom salt. Epsom salt will help soothe sore muscles and connective tissues that reduce stiffness of the joints.
Add Epsom salts to a warm or hot water then use this water for local application or for steaming around the area 1-2 times per day.
Natural Poultices
There are number of natural anti-inflammatory herbs that are effectively used to treat inflammation, pain of sprain. A traditional poultice that helps to reduce swelling can be made by using turmeric, garlic, onion, castor oil, or olive oil.
Gently heat these ingredients and apply to a sprained ankle. You can also wrap them around ankle in a bandage form for several hours. This work wonders for your pain and swelling and promote healing.
The Final word
All of the above-mentioned remedies may help to support healing after an ankle sprain. These can be effective in mild cases of sprain to cure them. But in severe cases, In addition to these approaches, advice from medical expert is needed.
Some life style and dietary modifications can also be helpful for faster recovery. Like wearing a supportive brace and staying off the affected leg may help to immobilize the ankle joint and allow the damaged tissues to heal. Because your body is also doing work to repair itself, getting proper rest, staying hydrated, and taking a healthy diet may help ensure that your body has what it needs to heal.