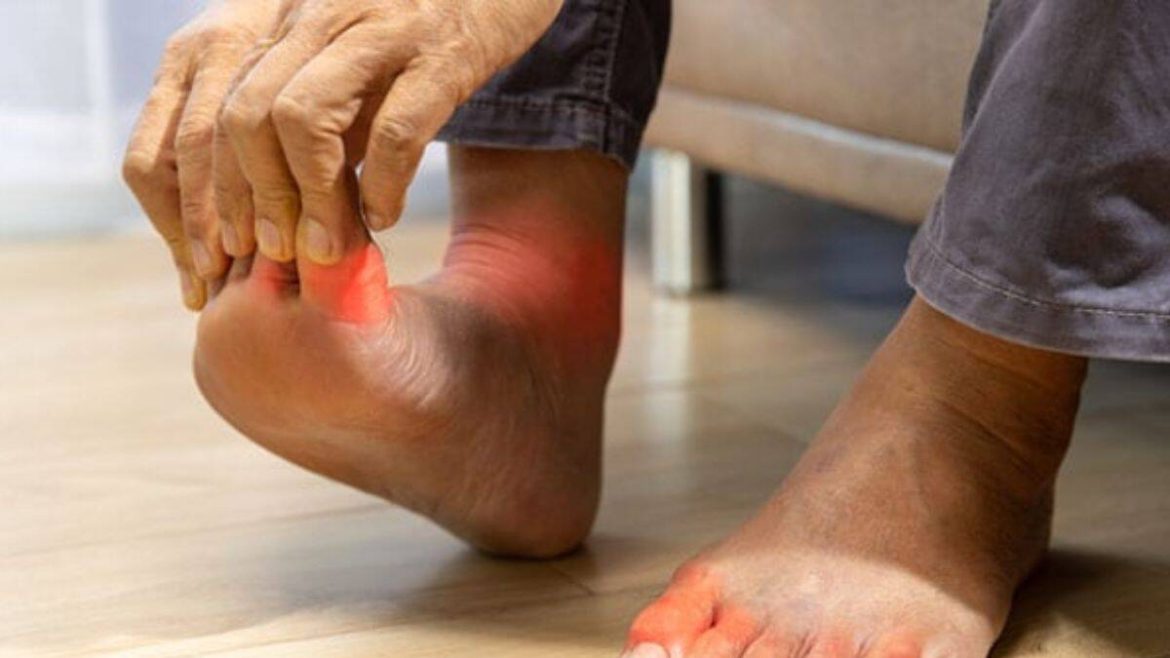 WHAT IS URIC ACID?
01 May, 2023
Posted by admin
INTRODUCTION
Uric acid formed when a substance called purine is broken down in the body. Most of the uric acid produced in the body dissolves in the blood and is excreted through the kidneys. When uric acid is not able to get out of the body, then diseases like arthritis, joint pain, and gout and inflammation trouble.
Uric Acid Problem – Usually our body filters uric acid with the help of kidney, which gets out of the body with urine. If people consuming too much purine in food then it is unable to remove this uric acid from the body in proper amount, then in such a situation its amount starts increasing in the body and uric acid accumulates in the blood. High level of uric acid in the body also known as hyperuricemia. The increase uric acid causes inflammation in various muscles of the body, due to which pain starts. It also causes gout i.e. rheumatic disease. To keep uric acid under control, it is important to take special care of diet along with regular exercise, which helps to filter uric acid. That passes out of the body with urine.
WHAT IS THE REASON FOR THE ACCUMULATION OF URIC ACID?
Uric acid can accumulate in the body due to increased intake of purine rich diet.
In it is genetic in some case.
Obesity or being overweight.
During stress, uric acid can accumulate in your body.
Health disorders can also cause an increase in uric acid.
Due to kidney disease.
Due to diabetes.
Due to the skin disease psoriasis.
HOW IS URIC ACID MADE?
Uric acid is made up of elements such as carbon, hydrogen, oxygen, and nitrogen. It is obtained by the body in the form of amino acids from proteins. Urea gets converted into uric acid and gets stored in between the bones. Gout in body occurred when increase in the amount of uric acid in the bones, which is a type of arthritis. Due to this problem, there is a complaint of pain in the joints.
FOODS THAT INCREASE URIC ACID
Curd, Spinach and Dry Fruits
Dry fruits, curd, rice, lentils and spinach are high in protein, which increases uric acid.
If you see symptoms of increased uric acid, then avoid taking milk or rice before sleeping at night. Because due to the consumption of these things at night, uric acid starts accumulating in the body.
If uric acid increases, you should avoid the consumption of peeled lentils. Because the peeled lentils in pulses can increase the level of uric acid.
Consumption of Meat, Egg and Fish
To control the rising uric acid, you should stop the consumption of eggs, meat and fish.
Drink water as per the rules
Do not consume water while eating food, drink water one hour or one and a half hours after eating food. This will help to control uric acid in body.
HOME REMEDIES TO REDUCE THE LEVEL OF URTIC ACID IN BODY
Eat 2 to 3 walnuts daily. This will help to decrease the increased uric acid.
Eating high fiber food like oatmeal, oatmeal, beans, brown rice will absorb most of the uric acid and reduce its level.
Baking soda consumption will help in reducing uric acid. For this, mix one teaspoon of baking soda in a glass of water. Now drink 8 glasses of this mixture daily. By doing this the level of uric acid will be reduced. Actually, baking soda helps to break the crystals of uric acid and dissolve them in the blood, but be careful not to take too much baking soda because it can cause high BP problem.
Consume ajwain daily. This will also reduce the amount of uric acid.
Eat more and more things rich in vitamin C because vitamin C helps in flushing out uric acid through the toilet.
Eat half or one lemon daily in salad or drink at least once a day by squeezing lemon in a glass of water.
If you are fond of eating outside food, then stop immediately and include fruits, vegetables and fiber food in the food.
Avoid eating things like rajma, chickpeas, arbi, rice, maida and red meat.
Avoid fructose containing things as they increase uric acid level in body. This has also been proved in a research.
Eat apples daily. Apples neutralizes uric acid because of the presence of malic acid in it, which reduces its level in the blood.
To reduce uric acid, stay away from fried and greasy foods. Stay away from ghee and butter too.
Avoid taking omega 3 fatty acids. Some fish such as tuna and salmon, are high in omega 3 fatty acids, and eating them increases the amount of uric acid.
If you consume of vitamin C every day, then uric acid will be reduced within two months.
Drink lots of water. Drink at least 2-3 liters of water daily. Most of the problems go away by drinking water. If you drink more water, then the dirt of the body will come out of the body.
Chew a spoonful of flax seeds after meals every day, the amount of uric acid will be reduced.
If the problem of gout has happened due to the increase in uric acid, then do not panic. Drink the juice of Bathua leaves every morning on an empty stomach, do not eat anything for 2 hours after that. Doing this daily will reduce the amount of uric acid after some time.