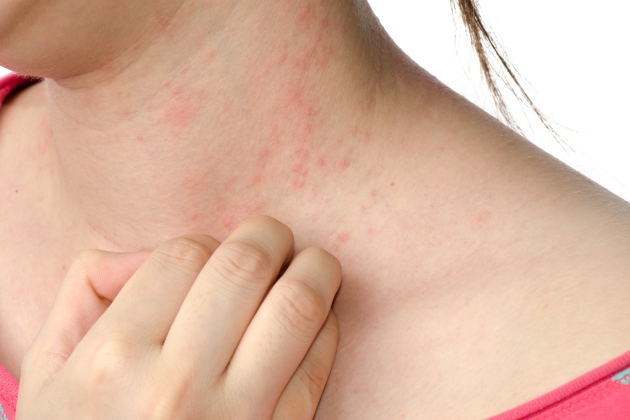 WHICH NATURAL SUPPLEMENTS HELPS WITH SKIN HYDRATION AND ELASTICITY FOR ECZEMA OR DERMATITIS:
21 Jan, 2022
Posted by admin
Eczema
Eczema is a condition in which skin becomes inflames and itchy
eczema is inherited but is not contagious
and it affect people of any age and gender
Eczema is simply skin dryness that causes skin inflammation and skin irritation
DERMATITIS – IT IS THE MEDICAL OR LATIN NAME FOR ECZEMA
ECZEMA IN CHILDREN:
In children eczema is very common skin condition looks like red patches on the skin specially in scalp and  face, elbow, head, cheeks and knees
SYMPTOMS OF ECZEMA IN CHILDREN :
Pain
discomfort
improper sleep
rashes
IN CHILDREN CURE FROM ECZEMA:               
Give child a bath every day or every other day for 5-10 minutes in lukewarm water.
Use a gentle non-soap cleanser and used on the sweaty areas
Apply a moisturizer after bathing this helps the moisture of the water.
Use ointments such as petroleum jelly or fragrance-free moisturizing creams
Dress child in soft fabrics
Use mild, fragrance-free laundry detergents.
Antihistamine medicines
Avoid scratching
SYMPTOMS OF ECZEMA IN ADULTS:
Dry skin
intense Itching
Rashes on body
Small raised bump
Skin thickning
Swelling on body
cracked skin
red patches on skin
CAUSES OF ECZEMA:
Eczema is A gene variation that affects the skin's ability to provide this protection.
STRESS
ENVIRONMENT
Genetic
anxiety overload
irritating chemicals
NATURAL SUPPLEMENTS HELPS WITH SKIN HYDRATION:
Honey rub little bit of honey – in skin and then wash with luke warm water
Coconut oil – apply coconut oil in skin at night and leave it for overnight
Avocado – mix avocado, honey, sugar and apply on skin then wash with cold water
Yogurt – mix yougurt with honey apply on dry areas of skin then wash with cold water
Aloe vera – mix aloe vera, cucumber, lemon juice apply on sin then rinse off with cold and hot water
Mayonnaise with coconut oil
Papaya is rich in vitamin a. This prevents from dryness use papaya as a scrub
Banana and honey – soothes the skin naturally
Barley flour, turmeric powder and mustard oil
 Sandalwood paste with rose water
Cucumber and tomatoescut of tomato and cucumber all over.
Cumin seeds, coriander seeds and fennel seeds make a juice of all the three ingredients.
Neem leavesyou can make fine paste out of the leaves
Oatmeal bath
Drinking milk – Milk it has anti-inflammatory properties apply raw milk direct on face to soothe skin naturally
Petroleum jelly.
Moisturize skin daily
Use an anti-itch cream
Take an oral allergy or anti-itch medication. …
Don't scratch
Apply bandages on affected areas
Warm bath
Choose mild soaps without perfumes
Use a humidifier.
Drink plenty of water
Use gentle soap, face wash, and creams
Exercise regularly
Add natural ingredients in diet
NATURAL SUPPLEMENTS HELPS WITH SKIN ELASTICITY:
For skin elasticity eat food rich in antioxidants like vitamin C, vitamin E etc.
Aloe Vera gel is excellent for skin tightening. Aloe vera gel apply it on face and neck wash it off with cold water.
EGG WHITE WITH HONEY Rich in albumin protein, Egg white and the honey well. Apply this mixture on your face and neck.
Oil massage tighten the skin and make skin clear and smooth.
Coffee face pack cofee has anti oxidants properties and it contains caffeine, which makes skin smooth and moisturizing the skin.
ROSEMARY OIL WITH CUCUMBER- Rosemary oil helps in toning your skin and improves blood circulation.  Rosemary is rich in antioxidants helps to reduce elasticity
Green tea – green tea has many natural effects
Cabbage – cabbage is full of vitamins and helps in tighten the skin
Almond oil – almonds oil has vitamin E and reduce sagging and tightens the skin naturally
Castor oil – castor oil is very effective for skin problems massage with castor oil before going to bed naturally reduces the sagging
Avocado – helps in tighten the skin and reduce double chin
1. Detox Premium Powder:
This  powder contains :
Parwal Pishti
Shukta Pishti – it  balances the pitta dosha in the body.
Giloy Satv – It has antioxidant properties to removes all toxins out from the body.
Gandhak Rasayana:  gandhak acts as a blood purifier.
Tal Sindoor Sudhyog Tab
Moti Pishti– it has anti-inflammatory properties reduces inflammation
Recommended Dosage: Take 1 sachet twice daily with plain water.
2. Blood Purifier Syrup:
All  ingredients acts as a natural blood purifier.
Recommended Dosage: Take 2 teaspoonful twice daily.
3. Panchtikat Ghrit Guggul:
It relieves all skin diseases pachtikta ghrit gugulla balances Pitta & Kapha dosha
Recommended Dosage: Take 1 tablet two times daily with normal water.
4. Twak churna:
Twak Churna balances all the three doshas
Twak churna helps reduce symptoms of various skin diseases It  also helps to reduce Pigmentation of skin,
Recommended Dosage: Take 1 teaspoon twice daily with normal water.
5. Skin Care tablet:
all ingredients in this tablet works very effectively on all skin types naturally
Skin care is a blood purifying tablet. It cools and detoxifies the blood,
Recommended Dosage: Take 1 tablet twice daily.
6. Twak Tailam
Twak tailam reduce skin problems, reduce uneven pigments, helps in detoxification of skin and blood purification naturally
Recommended Dosage: Apply to affected area twice daily.