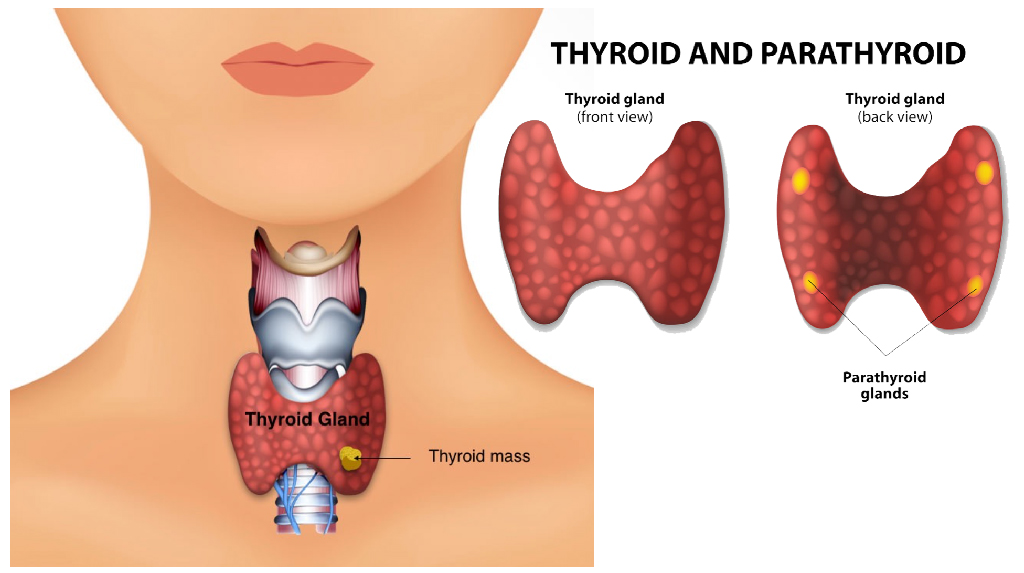 Which Radioisotope is Used for Diagnostic Thyroid Disorders
27 Dec, 2021
Posted by admin
OVERVIEW:-Radioiodine therapy is a nuclear medicine treatment. This therapy used to treat an overactive thyroid gland, this condition is called hyperthyroidism. They also may use it to treat thyroid cancer.
When a small dose of radioactive iodine I-131 it is an isotope of iodine that emits radiation is swallowed, it is absorbed into the bloodstream. The isotope is focused by the thyroid gland, where it begins destroying the gland's cells.
Excess thyroid hormone results in a condition known as hyperthyroidism. Insufficient hormone production leads to hypothyroidism.
Several different disorders can arise when thyroid produces too much hormone (hyperthyroidism) or not enough (hypothyroidism.
HYPERTHYROIDISM:-In hyperthyroidism, the thyroid gland is overactive. It produces too much of its hormone. Hyperthyroidism affects about 1 percent of women. It's less common in men.
Nodules on the thyroid — a condition called toxic nodular goiter or multinodular goiter — can also cause the gland to produce excess hormones.
Too much thyroid hormone production leads to symptoms such as:
Restlessness
Nervousness
Racing heart
Irritability
Increased sweating
Shaking
Anxiety
Trouble sleeping
Thin skin
Brittle hair and nails
Muscle weakness
Weight loss
Bulging eyes (in Graves' disease)
HYPOTHYROIDISM:-Hypothyroidism is the opposite of hyperthyroidism. The thyroid gland is underactive, and it can not secrete  enough hormones.
Too little thyroid hormone production leads to symptoms such as:-
Fatigue
Dry skin
Increased sensitivity to cold
Memory problems
Constipation
Dipression
Weight gain
Weakness
Slow heart rate
Coma
The major treatment for hypothyroidism is to take thyroid hormone pills. It is very important to take the right dose, because taking too much thyroid hormone can cause symptoms of hyperthyroidism.
HOW TO USED RADIOAIODINE THERAPY:-
Radioactive Iodine I-131 (also called Radioiodine I-131) therapy is a nuclear medicine treatment. It is used to treat an overactive thyroid, this condition called hyperthyroidism.
Hyperthyroidism can be caused by Graves' disease, in which complete thyroid gland is overactive, or by nodules within the gland which are locally overactive in producing excess thyroid hormone.
Nuclear medicine uses little amounts of radioactive substance called radiotracers. Physcian use nuclear medicine to diagnose, evaluate, and treat several diseases.
These include cancer, neurological ,gastrointestinal, endocrine disordersor heart disease and other conditions. Nuclear medicine exams pinpoint molecular activity.
The thyroid is a gland situated in the neck that produces two hormones. These hormones regulate body's metabolism, the chemical process of converting food into energy.
Radioactive iodine (I-131), an isotope of iodine that spreadradiation,it is used for medical purposes. It is concentratedfrom the blood by the thyroid gland, where it begins destroying the gland's cells.
USES OF RADIOISOTOPE SCAN:-A thyroid scan can be used to identify abnormalities found in a physical exam or laboratory test. It can be used to diagnose:
Lumps, nodules (cysts), or other growths
Inflammation or swelling
An overactive thyroid, or hyperthyroidism
An underactive thyroid, or hypothyroidism
Goiter, it is condition in which an abnormal enlargement of the thyroid
Thyroid cancer
RECOVERY FROM A THYROID SCAN:-
After thyroid scan, you must ask physician for instructions on how to taking thyroid medication.
The radioactive iodine in body is passed when urin pass. Drink more water and urinate after the scan.
Back to normal diet and activities immediately after any thyroid scan.
RISK OF THYROID SCAN:-
Allergic reactions of the thyroid scan are extremely rare. The effects are mild may experience mild pain and redness at the injection site for a short time .
Even though the radiation exposure is minimal and short term, thyroid scans are not advised for pregnant or breastfeeding women.
AVOID FOOD BEFORE SCAN:-For any thyroid scan, you may be asked to avoid certain foods that contain iodine for about a week before your procedure. Typically, you shouldn't eat:
Dairy products
Shellfish
Sushi
Kelp
Seaweed
Iodized salt
Seasonings that contain iodized salt
THROID SCAN RESULTS:-Thyroid scan results:-
A normal thyroid scan indicateno abnormalities in the shape, size and location of the thyroid gland. If you see red colourspots on the image indicate abnormal growths in the thyroid. Normal results from a metastatic scan indicate an absence of thyroid tissue
An abnormal thyroid scan may show a thyroid gland enlarged orbuldging out of position, indicating a possible tumor. Abnormal measurements also show that  thyroid gland collected too much or too little of the radionuclide substance.
Abnormal results of a thyroid scan may also indicate:-
Colloid nodular goiter, which is a type of thyroid enlargement
Painless thyroiditis, which can involve changing between hyperthyroidism and hypothyroidism
Toxic nodular goiter
CAC SPECIAL MEDICATION FOR THYROID:-
TRIPHLA SYRUP
KACHNNAR GUGUL
THYROHEAL TABLET
DETOX PREMIUM POWDER