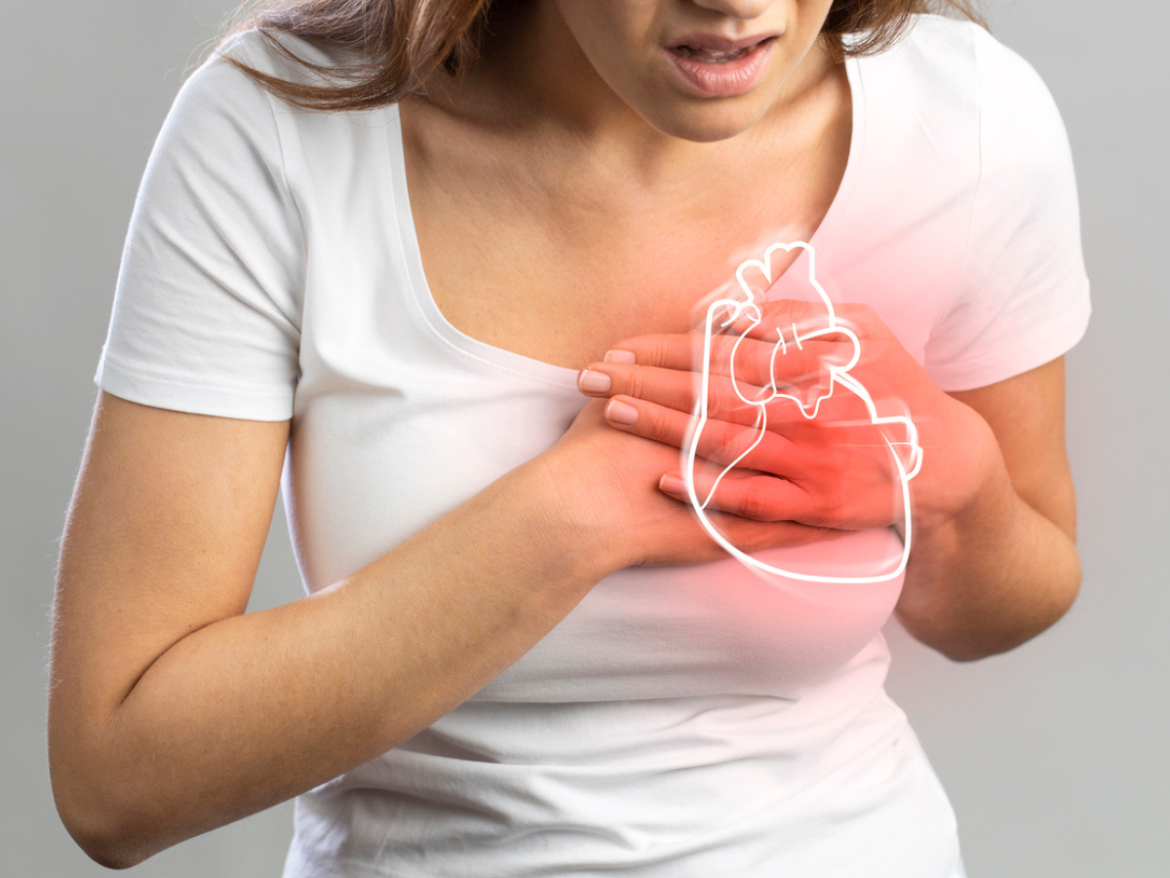 WHY CARDIAC ARREST IS COMMON ?
09 May, 2023
Posted by admin
A life threatening condition in which heart comes to standstill is known as Cardiac Arrest. In this condition heart isn't pumping blood anymore and within minutes, this put body's organs and whole body at risk. Electric impulse regulate the heartbeat. The heartbeat becomes erratic when these impulse shift their pattern and can make the heart to stop pumping blood.
Cardiac arrest is an extremely serious health issues, especially in today's era. The incidences of cardiac arrest is gradually increasing due to sedentary life  , work environment and eating habits.
It's crucial to realize that leading a healthy life-style is not only about looking good on exterior. There must be a possibility that a person's blood vessels may not be functioning as they should even if they exercise frequently or are physically active.  According  to experts, true cause of cardiac arrest in young population is that many of them are under greater stress since they are attempting to accomplish more and stay up with competition. The excessive stress leads to hormonal changes which is detrimental to heart cells.
WHAT ARE THE CAUSE OF CARDIAC ARREST?
Cardiac arrest is brought on by change in the electrical activity of the heart. The heart ceases to pump blood as a result of alteration and body receives no blood flow. The Heart conditions which can interfere in the electrical activity of heart includes :
Ventricular fibrillation
Coronary heart disease
Atrial fibrillation
Irregular heart valves
Congenital heart disease
Enlarged heart
Long QT syndrome
WHAT ARE THE RISK FACTORS FOR CARDIAC ARREST?
There are certain factors which might increase the risk of sudden cardiac arrest. The factors includes :
Smoking
Obesity
Family history of coronary artery disease
Inactive lifestyle
High blood pressure
Diabetes
High blood cholesterol
Substance abuse
WHAT ARE THE SYMPTOMS OF CARDIAC ARREST?
The common symptoms individual experience during a cardiac arrest are :
Dizziness
Feel fatigued or weak
Vomit
Experience heart palpitations
Lightheadedness
Shortness of breath
If individual develops any of the following symptoms, get immediate assistance right away :
No pulse
Chest pain
Loss of consciousness
Not breathing or difficulty in breathing
Collapse
PREVENTIVE MEASURES :
Stop smoking
Choose good nutrition
Getting regular checkups
Controlling blood pressure and cholesterol
Be physically active every day
Maintain a healthy weight
Management of stress
WHAT AYURVED SAYS ABOUT CARDIAC ARREST?
In ayurved this condition comes under the Hridroga. Doshas get vitiated in the body as a result of exposure  to etiological factors such as ingesting hot or sour food, excessive food consumption, injuries, over thinking, panic and terror, among other things. The vitiated doshas affect the Rasa dhatu and localize themselves in the heart and create obstruction, which result in impaired functions of the heart. This leads to development of the condition.
HERBS :
Sarpagandha
Guggul
Haridra
Arjuna
Ashwagandha
Vidanga
CHANDIGARH AYURVED CENTRE MEDICATIONS FOR HEALTH HEART :
1. Detox Premium Powder
Detox premium powder is an ayurvedic formulation that is made up of Giloy satav, Akik pishti, Tal sindoor, Shankh bhasma, Shukta pishti, Parwal pishti, etc. This powder is very beneficial to protect the heart from various conditions. It can help in relieving the pain, discomfort, fainting, dizziness, and other associated symptoms.
Recommended Dosage – Take 1 sachet twice daily with normal water.
2. Kapha Balance Tablet
Kapha tablet is a healthy blend of herbs formulated to balance Kapha doshas without aggravating Pitta and Vata doshas. It can also be used to alleviate any temporary Kapha imbalance. It is very effective in Kapha season that is late winter and spring. It consists of warming and astringent herbs that help to balance the system throughout the cold season. The main use of Kapha tablets is to remove excess Kapha doshas from the system and helps in the management of weight, healthy lungs, and the immune system.
Recommended Dosage– Take 1 tablet twice daily with normal water.
3. Heart Up Tablet
Heart Up Tablet is a unique formulation and is very effective in the treatment of heart diseases and related symptoms. It acts as a cardioprotective and anti-arrhythmic medicine providing strength to the heart muscles and maintains heart rate. This medicine is very useful in relieving pain and maintains blood optimum viscosity.
Recommended Dosage– Take 1 tablet twice daily with normal water.
4. Garlic Capsules:
This is purely Ayurvedic preparation. Garlic capsules shows anti-fungal, antioxidant, anti-microbial, immune-modulator properties. These capsules contains pure extract of garlic. This is effective in atherosclerosis, diabetes, high level of cholesterol, hypertension.
Recommended Dosage: Take 2 capsules twice daily.
5. Noni Capsules
Noni capsules are herbo mineral and purely ayurvedic formulation. Noni is a fruit found mainly in South India which contains many health benefits. Noni fruit is known for its high level of antioxidants like beta carotene, vitamin E, vitamin C and various other minerals which help to Strengthen the immune system. People suffering from Respiratory problems may benefit from this. Noni Capsules promotes immunity, Arthritis relief, circulation of blood, energy and digestive health. It contains standard extract of Morinda Citrifo. Noni capsules have anti inflamatory properties that help reduce inflammation of the body.
Recommended Dosage– Take 1 Capsule twice daily.